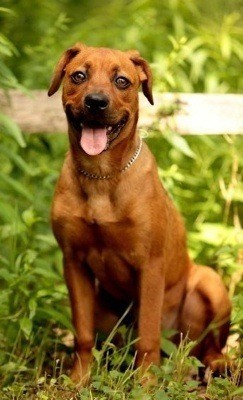 Jubilee is almost 2 years old and half Rhodesian Ridgeback and Pitbull. I got her in March of 2009. She loves playing tug of war, stealing fabric softener and being chased around the house, walks, cuddling, having her belly rubbed and more. She is very loving, and has her own paparazzi, our next door neighbors kids. They scream her name when she comes out, Jubilee, Jubilee! All kids love her, and she loves them.
By Clara
Ad
---
Feedback Forum
Feedback about this article is posted here. Want to contribute? Click above to post feedback.

By Sherri [6]11/17/2010
She has such a happy face and she looks well loved, she is adorable.

By merlene smith [4]11/17/2010
She is super cute and sounds like she has a personality to match. You are so lucky to have such a great girl.
Post Feedback
Add your voice to the conversation. Click here to share feedback.