Does anyone know a good company or industry that might be a good source for free or cheap recycled plastic 55 gallon barrels that would make good rain barrels?

Thanks,
Deb from Lawson, MO
Answers
Please be sure to rate the answer which works best for you. Do you have a better answer? Click above to answer this question.

By umaiRaza06/25/2013
Contact This Supplier For Rain Barrels (Empty)

https://www.facebook.com/Drumpoint?ref=hl

By camo_angels07/11/2006
Go to the Car dealers w/shops or any big Tire & Lube. They get their oil in the 55 gallon drums, but I am not sure if you can get plastic....some might have it. My DH used to work at a Toyota dealership, and snagged an empty one and made a BBQ grill out of it. It was beautiful!

Or you can ring your local Landfill/Recycling center to call you if they come in, or to see who sends them that way.

By Katie A.07/17/2006
I just made a rain barrel this weekend and purchased the barrel from a vendor who bought it from a soda pop manufacturer. Mine smells like Dr. Pepper! You might try contacting a bottler.

By richard t (Guest Post)06/09/2008
I've got mine from a car wash, and local car dealers, who are usually happy to get rid of them. Even got several from a local rebottler of shampoos and such. When I run out, I'll try the coal bottler down the road. Feel free to contact me at r s tidyman at yahoo . com, but of course you need to put that together.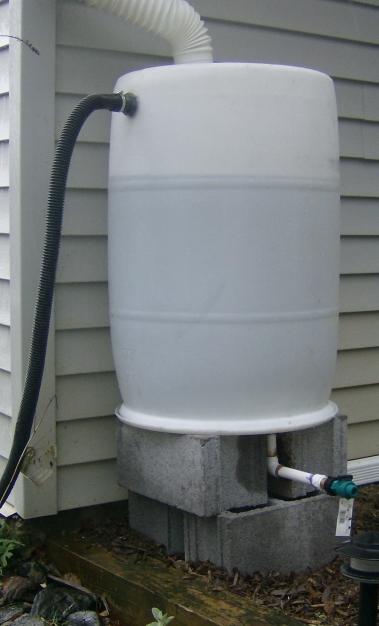 Answer This Question
Add your voice to the conversation. Click here to answer this question.