Using Peppermint Oil for Mice Control
There are a number of methods used to get rid of mice without the use of poison or traps. This is a guide about using peppermint oil for mice control.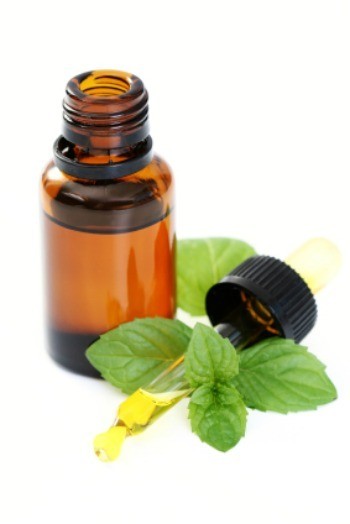 Related Product:
Filter

: All Articles
Sort

: Relevance
This is the time of year we get mice. We live back off the road and there are barns behind us so we get about 3 a year. My husband read in Mother Earth news, that you can make your mouse problem go away for good. Put peppermint oil on cotton balls and stick them in holes, under cabinets and any other area you fear a mouse might enter. People even took off parts of paneling and put them inside the walls. For some reason mice do not like the peppermint and are deterred. Sounds much better than finding them on those old nasty sticky mouse things that probably still has a live mouse on it or those ugly traps that just broke the little guys neck. Anyway, it is cheap and worth a try.
I have always heard aluminum foil will make them go away because when they step on it, they hear the noise it makes and will not enter.
If I grossed you out, I apologize.
Source: Mother Earth News
By Gem from VA
If the odor of peppermint oil is a repellent for mice, then wouldn't using an air freshener with peppermint fragrance do the same thing?
By Fairhope from Alabama, Gulf Coast
September 25, 2014
2

found this helpful
I have mice, I put peppermint oil out and yes, they did come out of their hiding spots, but I was ready with the bated sticky pads and raid mouse traps and I caught and killed 9 in one weekend. I put the peppermint oil (100% essential oil) in my mop water and clean the floors with it. Before I did this, some of the mice were so bold as to jump into my dogs food and take a piece while I was 5 feet away. Now. I'm not hearing them as much. When I did have to kill them I told them they shouldn't have been in my house in the first place. And I said I was sorry I had to kill them. Then I asked God to relocate them to the alley and away from my house. I have clutter. So I'm cleaning all that up too. Purge Purge Purge and out the mice-ies go.
December 7, 2015
0

found this helpful
I have been using peppermint oil for over three weeks and it did not work.
September 25, 2016
0

found this helpful
It works, really. Please make sure you are using a pure peppermint essential oil and that you are using the right amount of it. I'd hate for you to pass up on this remedy. I used it on a clients home. I worked 7pm to 7am as a private caregiver and the clients home had mice bad. I use oils at home so I used it throughout her home on cotton balls, I bought her a $15 diffuser on amazon and started burning the oil and the client loved it. helped to clear to breathe better, was refreshing thru the entire home and the mice left within a few weeks. I just kept seeing less and less evidence that they were still around.
What else, other than peppermint oil, gets rid of mice?
By wonakee from MO
June 10, 2016
0

found this helpful
You can use naphthalene tablets
June 10, 2016
0

found this helpful
Naphthalene tablets can do the job
June 27, 2016
0

found this helpful
Vinegar works too.
Where would I find peppermint oil? I read a suggestion saying that peppermint oil is a good product to use in closing a travel trailer.
By Barbara from Plainville, MA
May 1, 2014
0

found this helpful
I'm a bit confused here tho! Peppermint EXTRACT is the one you can find on any baking section in any grocery store. Extracts are for flavoring. Like vanilla extract, Almond extract! They have nothing to do with essential oils!
Which are the ones you use to repel mice! Peppermint oil is very good to repel mice. Believe me! That's the only thing I use!
I had mice once and after that every beginning of winter I start spraying everywhere. I like to mix it with alcohol not water. Alcohol evaporates faster so there's no risk of walking in the kitchen and slipping on the wet floor!
You can find essential oils online. Amazon has good prices. Also in stores like whole foods or fairway market. They are always on the natural products section!
They are NOT for cooking so they won't be anywhere close to the baking section
February 11, 2016
0

found this helpful
You can find peppermint oil in the pharmacy area of your local grocery store.
March 9, 2016
0

found this helpful
Doterra has amazing 100% peppermint oil that I use! Pretty much nothing likes the smell of peppermint not even spiders! I'd rather my house smell like a peppermint leaf than have all of these little pests bothering me. Not in my house! Lol
Will the use of mint oil work on the outside of the house where the mice seem to congregate? I have corners near the outside doors where droppings are all over the place. No problems with them coming in the house; the house is tight. But, what a mess in front of the doorways. If this works, what type of oil will do the job?
Thanks.

What would be the correct amount of water to add to the peppermint oil to use in a spray bottle?
By Nancy
January 2, 2016
0

found this helpful
Two teaspoons oil to one cup water. Spray once or twice per week.
Is there a way I can use peppermint to keep mice away? What is the best application for using peppermint?
By Marion H
September 12, 2013
0

found this helpful
Peppermint plants will keep them away, or you can buy peppermint oil and put it on a cotton ball placed around the house. I don't know if peppermint candy would work tho.
February 22, 2015
0

found this helpful
Have you tried No Mouse in the House? It's a new product that houses the peppermint oil in a reservoir that dispenses the aroma through a wicking system and lasts up to six months or longer without any of the drying out issues noted here. The units are about the size of a golf ball. Check out the pic.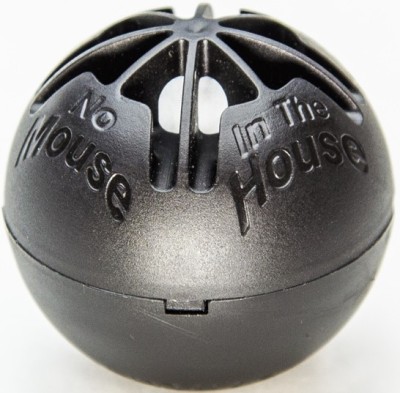 October 29, 2015
0

found this helpful
Where do I purchase this??
Will peppermint extract get rid of mice in the walls or will the peppermint oil only work?
Read More...
Related
© 1997-2016 by Cumuli, Inc. All Rights Reserved. Published by
ThriftyFun
.
Page
generated on September 26, 2016 at 5:25:43 AM on 10.0.0.57 in 3 seconds. Use of this web site constitutes acceptance of ThriftyFun's
Disclaimer
and
Privacy Policy
. If you have any problems or suggestions feel free to
Contact Us
.