Gift Ideas for Boyfriend's 19th Birthday
Finding the perfect gift for an important person in your life can be a challenge. This guide contains gift ideas for boyfriend's 19th birthday.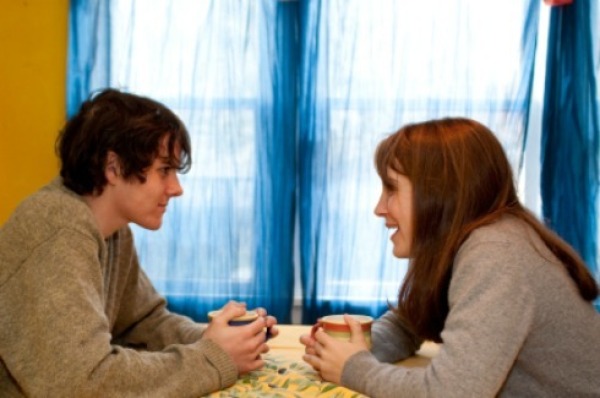 Filter

: All Articles
Sort

: Relevance
My boyfriend is having his 19th birthday in a month. He's financially sound while I'm not. As in, he can spend whatever he likes whenever. However, I'm not. He always does little and huge things that make me happy, so this time I really want to make an impression that I can also do the same for him.
He's throwing a party which I will be organizing for him and his best friends from the opposite side of the country are flying over to attend. They, too, are financially sound and have gotten him impressive gifts before.
Horrible to say, but I feel a lot of pressure in giving him a gift because I'm not quite like his friends. Do you have any suggestions as to what birthday gift I could give that would be of meaning? I've named a star after him before and made artwork for him. I want something that is meaningful and useful for him!
By Sabrina
April 10, 2011
0

found this helpful
Best Answer
I wouldn't worry about getting him something he needs or wants but instead get him somethinghe will like. Something unexpected. You could get him a very plain braclet with an engraving. Something like, "Never again 19 but now and forever close." And put your initials. Or something else that is meaningful to maybe both of you. Let it say something that would be timeless without saying anything to committed. Unless you mean it.
April 11, 2011
0

found this helpful
Best Answer
Just do something simple. Make his favorite Breakfast or Dinner and bake him a Cake, fill his Bedroom full of balloons(sounds stupids, i know but i did this once and it was the bday mine ever had). I'm sure he would Love it. Good Luck.
April 12, 2011
0

found this helpful
Best Answer
So...he will now be organizing his own birthday party (since we're in long distance relationship in different universities)! But I've decided to create a video montage of all his friends and family back home of them wishing him a happy birthday that will be played throughout the party! As well, I will be getting a basketball jersey of his favourite player. Thoughtful and useful! And maybe even bake a cake, providing I have access to his kitchen. :)
Thanks for all your input!
-Sabrina
Read More Answers...
My boyfriend is turning 19 this month, and I have no idea what to get him. I don't earn a lot of money so I can't splash the cash, and this is the first birthday in our relationship. He's into body building and the gym, he works a lot, and is saving up for a car. Please help?
By Laura B
August 5, 2014
0

found this helpful
If you don't have much cash, have a nice photo done of you. You can usually find a good photographer in your circle of friends who will do it for lower rates. I hope that helps.
September 23, 2014
0

found this helpful
Is your boyfriend's name Ian? I came to this site to get an idea for what to get my boyfriend for his 19th birthday and your post describes him pretty much exactly ahaha
July 29, 2015
0

found this helpful
What about a fun car key holder?
Read More Answers...
I'm 17 and he's 18 about to be 19. He's already a certified electrician and has everything he wants and or needs. I on the other hand don't have a job yet. No job means no money. He's always buying me cute gifts all the time to let me know how much he loves me. I want to do the same thing for him for him for his birthday to let him know how much I care and love him, but on a budget it's kinda hard to. I have no clue what to do for him! Help me please.
April 3, 2015
0

found this helpful
Low Cost Ideas-
Nature Experience-Hike, Bike, volunteer park cleanup,
Learn-Natural history museum, art museum, history museum
Reading/Music-books, ebooks, music
Picnic-Local park, lake, beach, bike tour, etc.
Food-Breakfast, Lunch, Dinner, etc., you prepare?
Other Ideas?
"Old Saying" I know, but true-it's the thought that counts"!
My boyfriend will be 19 in a couple of months and I really don't know what to get him.
By Cierra
November 22, 2014
0

found this helpful
Give him a an experience/memory. If there is something he is interested in, for examples: classic cars, take him to a classic car show, hunting/fishing an out door show. Weather permitting, pack a picnic to be eaten. If he reads magazines, get him a subscription to a magazine which reflects an interest of his. He will think of you every month for a year.
My boyfriend is turning 19 this year and I have no idea what to get him. He is a part of the Australian army and is always buying things for himself. He loves his cars, his alcohol, and his chocolate. Last year I got him a huge box of chocolate and a Hurley wallet. He is very fussy with clothes as he only likes 'brand named' clothing. Please help me!
By Emily F
November 20, 2013
0

found this helpful
Are you sure he is the one for you? Look ahead...
My boyfriend and I will be celebrating his birthday soon. Except we are long distance and when it is his birthday a week later will be our anniversary. I know it might be a little too soon, but I still have to pick something and get it and send it all the way to India. I have no clue what to get him. It's our first time celebrating his birthday together. I live in Arizona and I need help!
By Ginger Z.
July 30, 2013
0

found this helpful
You could send him a scarf, shoes, Ipod or a huge basket full of chocolates with a long letter. You know him best you'll know what to get him. :)
My boyfriend means the world to me and this is his first birthday as a couple for us. Mine already passed and he got me jewelery and a card. The only thing is that his birthday is so close to Christmas that I don't know what to get him for which day. Help!
By Quashala
November 29, 2012
0

found this helpful
Ooooh, he got you jewelry for your birthday! So a generic gift for his birthday is now out:)
Something really special is called for here...you know him best. For his birthday you need to give him something as meaningful to him as the jewelry was to you on YOUR birthday. If it were me, I would probably splash out on a really nice watch, maybe a pocket watch on a lovely chain.
Of course, he may be the guy who would be thrilled to receive a fully loaded magician's kit, too, lol! You know him best, so deep down inside you already know what will be the most meaningful gift for a boyfriend smart enough to know that jewelry was the perfect birthday gift for you:)
He's financially sound, I'm not. I'm a 17 year old college student, he's my boyfriend of 7 months and he's turning 19. 24/7/365 he'll do whatever it takes to make me happy; I want to do the same for him.
With what he spends on one coat, I can buy 3 outfits. Not only is his phone over $1000, he gave me mine. I was going get him a new watch, but my budget is $75. I want to do something not materialistic, but sweet, thoughtful, and creative. You know, a feeling that he can't buy. Help?

By AngelicLove
Answers:
Birthday Gift Ideas for 19 Year Old Boyfriend
If he is financially sound, he probably has everything he needs, so give him something he wants. Maybe a trip, or maybe buy some new "clothes" to make him happy. All men love to see their women try to please them. Just a suggestion (01/03/2011)

Birthday Gift Ideas for 19 Year Old Boyfriend
$75 is a lot of $$ to spend on a birthday gift, I think. However, if that's what you want to spend, maybe you could buy him something small, fancy, and luxurious (say a few fancy chocolate truffles, or a designer tie) that are within your price range because you're not buying a lot of them. Or, if you can cook, give him a certificate for "Dessert of the Month". Every month you can buy/make a fancy dessert for him. :) Another idea: do something fun like take him to an amusement park, a boat ride, or go-carts. Bring a gourmet picnic. (01/03/2011)

By Vaylmer
Birthday Gift Ideas for 19 Year Old Boyfriend
Buy a nice card and take him out for dinner. (01/03/2011)

By redhatterb
Birthday Gift Ideas for 19 Year Old Boyfriend
AngelicLove, depending on where you are at you could do a carriage ride through a park, get tickets to a party boat and go dancing, do a search on the internet for your area and look for "events&quot. You might find something relatively close that you would never consider doing, but would be special for a one time deal with a friend. Take a look in areas near where you live too in case you are in a burg (like me) and nothing ever happens there. Even a hayride can be fun as a surprise adventure. (01/03/2011)

By Suntydt
Birthday Gift Ideas for 19 Year Old Boyfriend
If you live near a college or university, see if they have a theatre or dance department. We live near Kenyon College and we get to go see shows for just a buck or two. I have always had success with romantic picnics; cubed cheese and turkey or salami, crackers, olives, pickles, grapes, cookies and sparkling grape juice or soda. Throw a blanket or sheet down on the floor, light some candles, put on some low key music and have a lovely date. My husband remembers a picnic we shared while dating 20 years ago. ;) Best wishes! (01/06/2011)

By Bethmom1961
Birthday Gift Ideas for 19 Year Old Boyfriend
What is his hobby? Men thrive on feeling appreciated for what they do. No dollar value on that as you just say it and show it (hugs, etc.).
What I did, was make my husband an award online, you know the kind of award "The greatest..." and then I bought a picture frame for it. I also gave mine a framed picture of me that he could leave on his desk at work.
(01/06/2011)

By sweetsoo
Birthday Gift Ideas for 19 Year Old Boyfriend
Bake cookies. Make them fancy. Just because he can afford to give expensive gifts does not mean you have to reciprocate in kind. (01/06/2011)

By cookwie
Birthday Gift Ideas for 19 Year Old Boyfriend
Can you sing? I saw an idea on a wedding show that would be really cool for you to do for him for his birthday. The wife to be, "or girlfriend in your case" went to a local recording studio (a good microphone on the computer with a recording program will do the trick, less than $75). The girl sang a wonderful love song for him and played it for him at their reception (maybe a party for him).

I wouldn't think that with a boyfriend of 7 months when you are 17 years old, that it should be a really serious love song. Maybe it could just be a song that you write for yourself to sing to a well known musical tune about how sweet and nice he is. That would work. Don't forget to sing him a Happy Birthday in the song as well. Then you can burn some of your favorite songs together onto the same CD and give him the CD wrapped in a jewel tone case and wrapped with a ribbon. Let me know if this helps. It is original and from the heart for sure! (01/08/2011)

My boyfriend of 3 years is turning 19 in 4 days. I've been procrastinating on getting him a gift because I haven't any ideas. He doesn't want clothes or anything expensive. Also, my birthday is the day after his. He works the day of his birthday and he will be going to college in two weeks. Help!

By Taylor from Butler, PA
Answers:
Birthday Gift Ideas for 19 Year Old Boyfriend
I'd rather have memories than things, so I'm a big fan of birthday outings. Use your "gift" money to do something fun together that you'll always remember (maybe with a small souvenir if you can afford it).
Fun ideas would be a concert (of the $30 variety), hike and picnic, day trip to a local attraction like the beach or mountains, nice dinner out at a very nice restaurant, sports event, etc. The trick is to show that you put thought into thinking of something they would like to do. Heck, my friend took her husband for a surprise day of fishing, he couldn't have been happier. (08/05/2010)

By cs_jag
Birthday Gift Ideas for 19 Year Old Boyfriend
I think you should do something special together to celebrate the day, a concert, a special outing to a big sporting event that you both like, a fancy dinner at a restaurant that you ordinarily couldn't afford, make this a celebration of both your birthdays, together. (08/10/2010)

By louel53
I have been dating a guy who will be 19. We have been going out for 3 months. He's so sweet and really supportive.
My boyfriend is turning 19 July 28th and I do not know what to get him. I have a $50-70 budget and I'm not sure what he would like. Any ideas?