I just took the false nails off my finger nails and my nails are tender and weak. What can I do to strengthen them?
By Audrey W.
February 4, 2012
0

found this helpful
Best Answer
I take a biotin supplement, the stuff is fantastic for hair and nails! I used to get mine in WalMart, and I also found HoofMaker there.
It's officially a hoof treatment for horses but is perfectly safe for human use on finger nails. You'll find it in the pet section.
Use a Q-Tip to apply it to your nails just before bed and let it soak in overnight-very quick results to repair a damaged nail bed. Huge economical jar, too, and it smells great!
I got that tip, btw, from a nail tech years ago when acrylic nails were the big rage. I was so excited when I was having the things applied-until she warned me that I should save myself some money and get HoofMaker instead the salon's hideously expensive ointment to repair the inevitable nail bed damage when the nails came off. Nail bed damage?! Unfortunately all ten nails had already been applied.
Hoo boy, I did get the HoofMaker, wore the nails until they could safely be removed (about a week I think), and then I never had those UN-fabulous fakes applied again!
My fingertips hurt for several days after those things came off. The HoofMaker did help, easing the bed and healing my nails quickly. Plus I noticed the HoofMaker did really nice things for my nails and the nail bed after the healing was complete. Been using that or a similar product ever since, and I have lovely strong nails. Here in the UK I get Hoof-Treat from the tack shop, looks, smells, and works the same as the HoofMaker.
February 4, 2012
0

found this helpful
Best Answer
I've never really been into painting my nails or growing them long. Probably because I was always building something instead. However, two of my older sisters did and both were beauticians. They would buy Knox Gelatin made just for fingernails. They would mix it with water and drink it. They did have lovely nails. You can buy that in a grocery store in with the regular Jello.
February 26, 2016
0

found this helpful
I actually have heard this before, many years ago. I forgot about it and thanks for the reminder.
I am trying to strengthen my weak and flimsy fingernails. I take vitamins daily (multivitamin, folic acid, biotin, and some prescription medications) and I can grow my nails, but they bend so easily.
I take a shower and they rip on the towel, or snag. I am tired of wearing bandages on my fingers due to the tearing. They bend so easily, that when I was in beauty school, I hated working on hair, since I knew that my nails would be torn to bits.
I have tried every strengthener known to man, I eat healthy, have recently lost 50+ pounds, and am not hard on my nails. I have polycystic ovary syndrome (a hormone and fertility problem) and weak nails don't run in the family, my sister has egg shell nails, they curl, and what not. I don't have a picture to go with this, I have overlays on my nails now, so they don't tear.
My nails don't need to breath, they are not alive, just like our hair, they both grow, but are not living things. So please refrain from telling me my nails need to breath, because they do not. I went to cosmetology school, and we learned all there is to know about nails.
Any tips thought would be great. I'm sick of spending $$ on no good products. I have OPI Nail Envy, and that does little good. Any ideas would be helpful, home remedies, or anything. I can't even soak my nails for a mani since they are so thin, they just tear off.
By Torrie from Vaughnsville, OH
November 13, 2015
0

found this helpful
You are very correct about everything you said but keep in mind you are talking in mg not mcg which is what biotin comes in. Even 5000 mcg is only equal to something like 5 mg. So a person would have to be taking a bottle or more a day to overdose.
December 13, 2015
0

found this helpful
biotin is B7. I noticed the same mistake. B6 is helpful for mood but because of the risk for neuropathy I would never take more than 25-50mg daily, it was biotin they were recommending but got the number wrong
July 14, 2016
0

found this helpful
Have u checked your thyroid?...hypothyroid causes thin weak nails amongst other things
How to make fingernails thicker and stronger?
By Mary
January 26, 2015
0

found this helpful
My dermatologist recommended 1000 - 5000mcg of Biotin daily for my nails and hair. I have been taking Biotin for over a year and my nails are strong and healthy and my hair loss is minimal.
Improvement will not happen overnight so plan to stick with it for several months. Biotin is not expensive.
January 26, 2015
0

found this helpful
After having strong nails for 60 years I now find that they tend to break and chip. I have been using a nail strengthening polish from the drug store. It is inexpensive and seems to help. Why don't you give that a try first, before you start ingesting vitamins, etc.
February 20, 2015
0

found this helpful
You better eat dried fish and small fresh fish to add more calsium and protein to your food. Take supplements usually contain vitamins A, C, D, E, as well as many B vitamins, and folic acid, zinc, iron, calcium and biotin. Making sure you have a good intake of omega 3 oils can also reduce your risk of weak, brittle nails.
My nails are super short and thin. If I grow them out, they don't stick to my actual finger which makes them super easy the bend. When I do grow them out, which for me is not even enough to reach the tips of my fingers, they are white and brittle.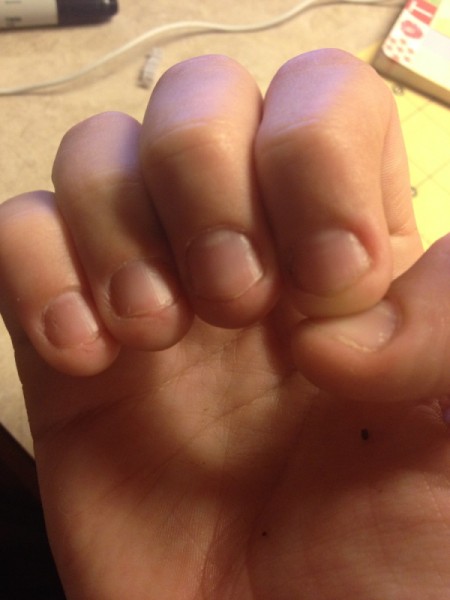 August 24, 2015
0

found this helpful
I have been having trouble with brittle nails lately (and never before in my life!), and I am having good luck with a nail hardner polish that I buy at the local drug store. It is just a clear polish that says it will help strengthen nails. Try something like that to start. Do you have any other health issues? I suspect, although I have no proof, that my nails may be not growing as well as they have in the past because I am slightly anemic. I am now taking Vit B and Iron to alleviate this, and we will see if it helps my nails.
August 25, 2015
0

found this helpful
Try using Coconut oil, used for cooking. Coconut Oil is a very useful
for many uses. Rub into your nails and cuticles every day, 2 or 3 times if you can. Keep in a cool place away from heat. Type in Coconut Oil then images.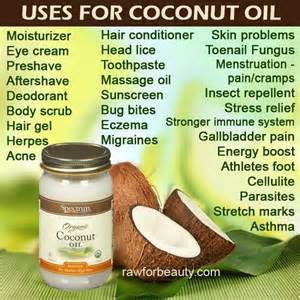 August 26, 2015
0

found this helpful
Louise B, no I have no serious health problems other than frequent migraines which I don't think would have anything to do with my nails. Thank you!!!:)