My husband and l need advice. This past Tuesday our boy, Rocko, started getting sick, he was throwing up and his energy was pretty much gone and we thought it was just the heat. Again it continued on Wednesday and he passed away Thursday morning. It took only 2 days. Before that, we didn't even notice any signs. It's been an emotional wreck. The vet did confirm he had parvo.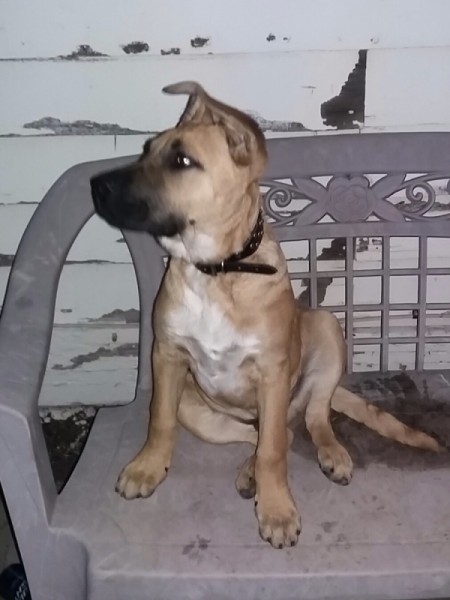 So now we noticed something in our female dog. Her nipples are starting to come out. We have a feeling she might be pregnant with his babies. So where do you go from here? I see all over that bleach is the one cleaner that will kill the virus, so we bought 10 bottles of it. What is the best way to make sure this virus is killed. I can't feel safe in this house until I know for sure I've killed it. How many times do I bleach everything, or if I use straight bleach would it work better then diluted bleach?
I have 2 other dogs and need to make sure they are safe. I'm so stressed and I'm still having a hard time after losing Rocko. So any advice will be greatly appreciated.
July 5, 2016
0

found this helpful
How do I kill parvo virus in my yard
July 22, 2016
0

found this helpful
I took in a dog for a friend who was being evicted, 2 weeks later the dog turned out to be pregnant and 1 week befor she was due she caught parvo. Owner basically washed her hand of the dog, I took the dog to the vet and they said her chances of surviving were very slim especially because she was pregnant. Today the pups are 10 days old, healthy as can be, and mom is a ok! Keep the dog contained and clean. I went to the thrift store and bought sacks of receiving blankets constantly switched them out, remember you only need a little bit of bleach I believe 30:1, disinfect dog with a warm cloth bleached, do not let the dog back on the grass only on concrete if possible and make sure all areas are bleached befor and after she walks threw and relives her self. Hope this helps! Hydrate hydrate hydrate!!
July 26, 2016
0

found this helpful
The best advice that anyone can give is ...that it doesnt matter if you bleach your yard. Some person so e place twenty miles away lost a pup to parvo. The are extremely heartbroke. So they throw their couches and mattress or whatever aeay. It goes to the landfill. Meanwhile your bleaching your yard to get"rid of it". A crow lands on a infected piece of garbage then flies and lands in your yard a few days after you bleach. BAM! You got parvo in your yard again. So my advice to anyone who wants to bring a puppy home to a house that has ever had parvo. Clean your house as many times as you need to feel like you've got every place the sick puppy every was. Then wait a few months. Then if you did a pup you want to get. Before you get it clean your house one more time. When you bring new pup home have a area that is designated him as a potty place. But lots if puppy pads cuz...DO NOT...DO NOT...can NOT stress this enough...DO NOT,!!!!! Let your new puppies get hit any dirt till a month ate it's last set of vaccines. Dint take him to friend's, don't show your neighbors, don't key anybody come in your house with their shoes on. Then when ask that is done. You have a really good chance that your pup will stay parvo free. Just don't take them out. At all!!!!!!!!!
I recently moved into a different kind of pet populated home and we are worried about parvo etc. What could I sterilize my yard with that would make it safe for my pups? The other animals like chickens and multiple dogs and cats that previously lived there worry us.
April 18, 2016
0

found this helpful
Just cause the dog is vaccinated does not mean it can not get parvo!!!! I just had a 8 month old Great Dane get it took him to the vet and since he had all of his shots they said it was last thing on the list of what it could be. He died the next day and when they did the autopsy they said it was parvo. So just cause he had all his shots the vet didn't want to treat it like parvo even though he had all the symptoms of it.
June 8, 2016
0

found this helpful
My 7 month old puppy was hospitalized this morning for parvo. She is FULLY vaccinated and she still got the virus. The vet said it's much like the flu. Every season a new strain comes along that isn't covered by the vaccination. So even if you have had your dogs vaccinated parvo is something to worry about. If your pet has already had parvo and has survived it can not get it again, like the chicken pox.
July 12, 2016
0

found this helpful
3 days ago i lost a 19 week old puppy to what the vets think was parvo . 16 hours ago another dog of mine gave birth to 4 puppies what do i gotta do to clean ?
July 26, 2016
0

found this helpful
First off has the mother ever had parvo? Is she vaccinated.? Past these obvious questions. Get really strong bleach from home depot or wherever. And a Hudson sprayer. Mix bleach and water. I do 70water to 30 bleach. Then spray all of the items of cloth that the sick puppy touched. Including your clothes. Hopefully you kept him contained in a small area. Clean it once clean it twice clean it till you feel ok about it. If the mother was vaccinated or a survivor her colostrum will have immunities to fight parvo. It last around ten yo thirteen weeks. The new pupies won't be leaving their mommy for a while so if you have a area the sick puppy wasn't ever in then I would keep them there. Keep the pups inside till they get new homes. Never ever let the pups paws hit dirt till a month after last sheet of shots. Good luck.oh and don't use any of the bedding the sick puppy touched. Dint throw it out. Burn it. Seriously burn it! I pulled three puppies through parvo a year ago. One after the other. Talk about stressful. Three different breeds. Three different ages. One was a tiny Chihuahua who now is fully grown and only weighs 5#. So you could imagine how small was. I just successful reared eight puppies in the house and outside and none of them got it. So don't worry to much. Just keep the mom and the pups out of the area. And clean clean clean. Before the pups start to move around. Or ask a friend's or family member whose house you feel is safe and see if you can let the pups and mom stay there till you feel ok to bring them home. You can't get it out of your yard. Birds carry it around on their feet. Don't let anyone wear their shoes in your house. Make them check them at the door.
I have the parvo virus in my yard. One pup survived and the other died. If my dog has pups what would the survival rate be for the pups?
By Niomi from Australia
August 28, 2015
0

found this helpful
The Parvo virus is particularly hardy as well as wide spread. In my research, the general consensus is that the virus can live in a yard up to three years. You can bleach your yard to kill the virus, but be aware this will be detrimental to the grass.
And when you're done with the cleaning be aware that rodents can easily carry the virus back in to your yard. It is frustrating.
So, you're best bet would be to hold off on pups for now. Clean inside as best you can. But one dog contracting Parvo does not say a lot about what will happen with others. There are many factors involved. Vaccines or no vaccines, when were the vaccines given, what brand were they, what strain of Parvo was it. I have two five month old pups, who were vaccinated, who broke with Parvo a week ago. It looks like they will both make it and I'm busy cleaning right now, so I sympathize.
October 20, 2015
0

found this helpful
What I do if my puppy has parvo? Do we have to keep him hydrated?
May 10, 2016
0

found this helpful
It's a 50/50 chance for them they could all live, they could all die, it maybe only one will catch it, it all kind of depends on how strong those little puppies immune systems are. It's better to have your puppies in an enclosed area away from the parvo infested area until you get them all vaccinated and still even a couple weeks after you vaccinate them cause it needs to kick into their whole system. I would also recommend spraying the parvo infested ares with bleach!!!!
August 22, 2016
0

found this helpful
Yes! Get a baby dropper and keep pedialite and water in your dog! If you have omoxicillin or penicillin it will keep the blood from becoming toxic and shutting down the organs. I am going thru this now so I feel your pain! Also use bleach to mop up pee or especially when your dog poops! Clean clean clean! Hydrate Hydrate Hydrate! When u clean up the pee you will know how hydrated he is.hope this helps and God Bless
My best friend died of parvo. He would have been a year old on Thanksgiving. I miss him so much now. My wife wants to get another dog from a shelter that is at least 3 years old. Do you think it's OK to bring one home? It has only been a month and two weeks since my Chico died of parvo.
By Roger F. from San Antonio, TX
December 28, 2014
0

found this helpful
Steam clean or shampoo your carpets, throw away all old bedding, toys and bowls no matter how useful or sentimental.
And of course, now you know you should not bring a puppy home until it has completely finished its series of shots. Let the original owner care for it until then, or adopt a dog that has all its shots.
January 21, 2015
0

found this helpful
Parvo can last up to 7+ years in the soil. If your planning to get another dog you must make sure it is vaccinated for at least 8-10 weeks before bringing it home. I'd still be very leery with a puppy an older vaccinated dog has a better chance of not getting sick.
Bleach & hot water wash everything your puppy touched & make sure vaccines are utd parvo is a horrible way to die. Read up on vaccines know when its booster time. You can't live in fear of parvo even tho its hard after watching your best friend die just be smart wash bleach vaccines & if symptoms start with new dog get help asap learn how to do sub - q fluids its good for many reasons. Good luck, just remember bleach is good.
June 7, 2016
0

found this helpful
I'm not sure if I'm late or not to say this but through my own research, I've learned that parvovirus can survive in an environment for at least 6 months and roughly up to a year (if not properly disinfected). As for in a yard or more "organic/natural environment," it will take several years, regardless of the use of bleach on the property.
August 1, 2016
0

found this helpful
Oh that's way to soon and another poor baby would die tell her