My Grandma Smith (Opal was her first name) was the perfect example of what a Grandma should be. I feel very blessed to have had her for my grandma.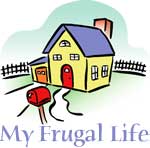 I was the youngest of her many grandchildren and, until I was an adult, she always told me I was her baby. I can still hear her say that and see the smile on her face as I sit here and type this.
Grandma never had a lot of money. She lost her husband the year before I was born. She lived on the family farm with one of her sons that never married. She was one of the hardest working people I have ever known.
Grandma, in her younger years, was a school teacher. She had a love for children that I have seen in few other people. In her later years, she worked around the farm and, lucky for me, I got to spend a lot of time on the farm with her often helping with chores.
Grandma always had a big garden, and this is Iowa, so there was always good old Iowa sweet corn grown. She grew everything under the sun and she would can and freeze produce to get my uncle and herself through the winter. There were lots of fruit trees, apples and pears, in the back yard at Grandma's house. I remember the big chest freezer she had full of produce as well as the shelves of canned goods that lined her back porch. I remember when she had chickens and turkeys and the days of going to help butcher them. I can also remember gathering eggs from the hen house. Grandma also had a milk cow that provided not only milk, but butter and other milk products.
Grandma had a large family, 6 children and many grandchildren. I remember going for meals at Grandma's house. She made everything from scratch and it was the best food I have ever eaten. Between her and my mom, I have been blessed with many recipes and lots of experience with food and cooking.
Grandma also did her laundry on an old wringer-style washing machine for many years. It wasn't until I was quite a bit older that she actually got a regular machine. She used to hang her clothes out on the line in good weather to dry. She hung lines in the house or on the porch to get the clothing dry when it was cold out or raining. The heat from the big gas stove that she had would dry the things quickly!
The only heat the farmhouse had was from two old gas stoves, one in the kitchen and the other in the living room. Grandma was always very careful about gas usage as they could not afford to fill the big tank out in the back yard very often.
The best days of my whole life were spent on my grandma's farm, riding my horse and helping with chores, but the best part was Grandma. She would let me spend whole weekends with her and we never had to do anything big and exciting. It was always so nice just to be with her.
Grandma lived to be 98 years old. She died peacefully in her sleep. So thankful for all the things she taught me about frugality as well as so many other things way too numerous to count! So glad she was my Grandma!
By Robin from Washington, IA
Do you have a frugal story to share with the ThriftyFun community? Submit your essay here: http://www.thriftyfun.com/post_myfrugallife.ldml
About The Author: Robin lives in Washington, Iowa. She is married to her high school sweetheart, Scott. They have two daughters, Jessica and Caitlinn, both of whom are grown. The oldest, Jessica, and her husband, just had a baby, Robin's first grandchild. They also have 3 dogs who are very much part of they family, Jazmin, Shelby and Libby. Her interests are cooking, computers, volunteering at our local animal shelter, working with the elderly and also children and music. She also very involved in her church.