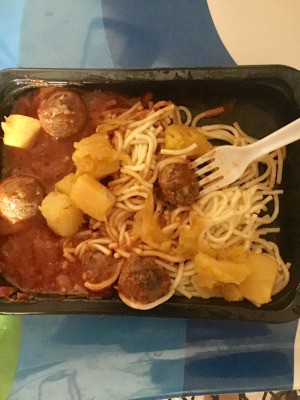 Butternut squash is one of my favorites. I like to buy the ones you steam in the microwave, since they come in small packages. The other day, I was eating a small dinner, the type that comes in small packages, and I decided to scatter some of the butternut squash on top of the spaghetti.
During the process of eating the meal I noticed the squash could easily be mixed with the spaghetti sauce, and it didn't change the flavor at all, as most other vegetables would, but rather just made the sauce richer.
From this, an idea was born, a way to make spaghetti sauce more nutrient dense, for my children, who will not touch squash of any kind. I don't really call it lying, I just think of it as helping them to eat real food.
I hope everyone is having a great summer and enjoying the weather when it is good.

Blessings