Butternut Squash Recipes
Butternut Squash Recipes
Share on ThriftyFunCheck out these Butternut Squash Recipes shared by the ThriftyFun community! Have something to add? Please share!
I just love winter squash. I like it a bit sweet, but do not like having to sweeten it with so much sugar. I thought maybe I could cook apples with it and sweeten it naturally. This is so good, you will love it and you will have the kids eating their veggies like never before!

Read More...
I love butternut squash! Just in time for Thanksgiving. What a great side dish to any meal. It is so remarkably good!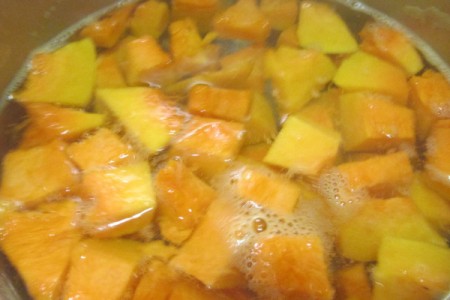 Read More...
This pretty and yummy recipe is perfect to 'fancy up' a meal. It's savory but can be made sweeter if desired. Precut too!

Read More...
Instead of wasting cooking energy in a stove, simply cut your butternut squash in half. I use an electric knife since they can be tough to cut, and placed them into my large slow cooker (crockpot). You may or may not scoop out the seeds first if you wish.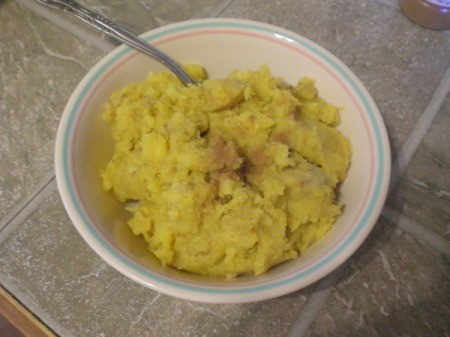 Read More...
Preheat oven to 350 degrees F. In a large pot, bring the squash to a boil. Reduce to simmer until squash is soft. In a large bowl, mash the softened squash.
Read More...
In a mixing bowl, cream butter and sugar. Beat in eggs, milk, and vanilla. Stir in squash (mixture will be thin). Pour into a greased 11x7 inch baking pan.
Read More...
Pierce squash 6 or 8 times with a fork. Place squash on paper towels in microwave oven. Microwave, uncovered, at high 16-18 minutes, turning squash after 8 minutes. Let stand 5 minutes. Cut squash in half, and remove and discard seeds.
Read More...
This is a simple but tasty way to prepare butternut squash.
Read More...
Butternut Squash Recipes
Ask a QuestionHere are the Butternut Squash Recipes asked by community members. Read on to see the answers provided by the ThriftyFun community or ask a new question.
I want to make muffins, but using Butternut squash instead of pumpkin. Has anyone done this and how did it turn out?
Read More...
Could someone please help me with a recipe for Sweet Potato and Butternut Muffins? These Muffins were served last week at a meeting (with a wee bit of caramel sauce on top!) and were absolutely devine!
Read More...
This can be done with either butternut squash or sweet potatoes. With the sweet potatoes, you can add a dollop of whipping cream.
I don't know how the squash would taste with the whipping cream.
Read More...