May 5, 2018
0

found this helpful
It's absolutely beautiful, Doug, and I'm so happy it's dedicated to the lovely lady that is Betty!
May 5, 2018
0

found this helpful
Well, I hope she likes it. I haven't heard from her, yet. She's such a gadabout, especially on the weekends. One would think, at her age, she would think about settling down just a wee bit.
Here's another shot at evening, Not one enhancement! Is it yellow, or is it yellow?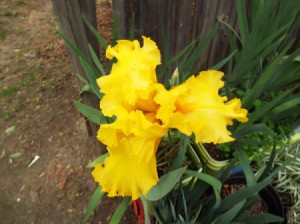 Hahahaha! Betttyyyyy, where aaaare you??? ;)
That is YELLOW!
May 8, 2018
0

found this helpful
WHAT IS NAME, SO I CAN BUY SOME?
May 14, 2018
0

found this helpful
I am certain this is "Amarillo Frills" type Bearded Iris. Schreiners Gardens sells them- they're over 12 dollars each, which is a lot for an Iris.
May 8, 2018
2

found this helpful
I just adore you both as your comments to my posts are what I wait for!!
There is nothing like being appreciated and between you both, I can't get my silly head through the door sometimes!!
So for you I give you this lovely Rhodie from Coos Bay!!
And yes, that is YELLOW!!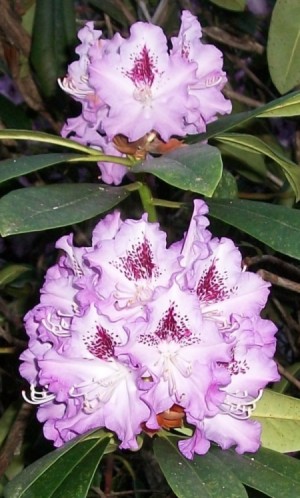 This post and its comments (and Jess's words in today's newsletter for this post) makes me love ThriftyFun crazy amounts! Group hug! (I'm sure you'll have what I'm having.)
Doggone! I never signed up for newsletters. Looks like I might be missing some good stuff. How do I see this particular newsletter?
Aw, that is so sweet. It sorta reminds me of the big blue peter I had when I was much younger.
Easy come, easy go. Sniff
May 9, 2018
1

found this helpful
I want in on this group hug! Love our ThriftyFun community. <3
May 9, 2018
0

found this helpful
I forwarded it to you just now. The newsletters are available at this link. All our new posts go through multiple editions so you probably don't want to sign up for them all.
May 9, 2018
0

found this helpful
WOW! What a beautiful Iris (but a yellow flower by any name is beautiful to me).
I wish I had this as I would gaze at it for hours (even slow down on my gadabouts).
Thank you, thank you for such a beautiful screen saver!
I love it!!!
I don't have a lot of taters (rhizomes) to any of my iris now that I grow them in buckets rather than in the ground.
As luck would have it though, my strong yellow is a bit crowded in its bucket. I dug a tater to send to you.
Well, are we an item or not? I wont tell if you wont. We'll just keep those dart throwing Cupids guessing til the cows come home!
All I'll say right now is, 'that guy bathing in the bathtub planter in your back yard ain't me'.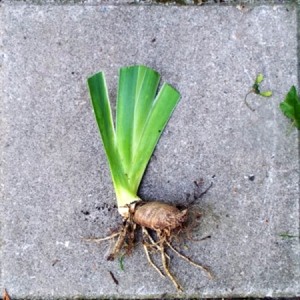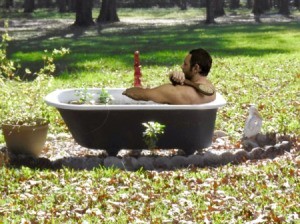 Making his self right at home, I'd say.
His, Hers. Him, Her, or is that she? His self, yes. I think. 'Through introspection, he got in touch with his inner self', (not him inner self, right?)
Golly, I don't know. It was so much simpler back then, when everything was hisn and hern. Well, not everything. Somethings belonged to Y'all. 'Is that Y'all's calf broke outa the fence down the road'?
And there were the plurals. My Aunt just loved to go shopping at 'Roses' and 'Searses'. But you would have said 'Sears' back when it was Sears and Roebucks. Searses and Roebucks would have sounded a smidgen funny, don't you think?
May 9, 2018
0

found this helpful
You didn't!!
Now everyone will think I have "open house" in my side yard!
I can hardly wait for the yellow to arrive but my post lady may "steal" it if she finds out what is in the box (she loves yellow also!).
I cannot wear yellow so I just have to receive my pleasure from seeing the blooms.
I counted 15 blooms on my yellow hibiscus (of course they only last a day but then there are more to take their place!).
Thank you for remembering that I love yellow blooms.
I did. And don't get your bloomers in a bundle, Sweet cheeks. I never said the fella was a guest. For all I know, he's a door to door Fuller Brush salesman who saw your lovely tub and took advantage of the opportunity to wash away a few layers of road grime.
Strange you can't wear yellow. Does it make you look jaundiced?
May 9, 2018
0

found this helpful
LOL!!!!!!!!!!! This time, it means lots of love. This is a great thread. One more hug, teeheeee!