Indulge me if you will. Listen to a minute of Marty Robbins singing 'Streets Of Laredo'.
Now, listen to a minute of James Galway playing 'Endearing Young Charms'
Did you find many similarities? I'm sure you did. As with most all songs, for each one, there is another that sounds similar. Only rarely will you hear a song so unique, there is no other that sounds even remotely similar.
The same holds true for flowers. When you think of it, appearance wise, just how far is a dahlia from a chrysanthemum? Yet, there are a few flowers for which there is no comparison. The iris is such a flower.
With it's three upright petals called 'standards' and it's three downward petals called 'falls', it has an appearance unlike any other flower. Couple this unique arrangement of petals with the fact that the iris is available in most any color and combination of colors found in the rainbow, and you have my reasons for believing the iris to be the most beautiful flower in the world.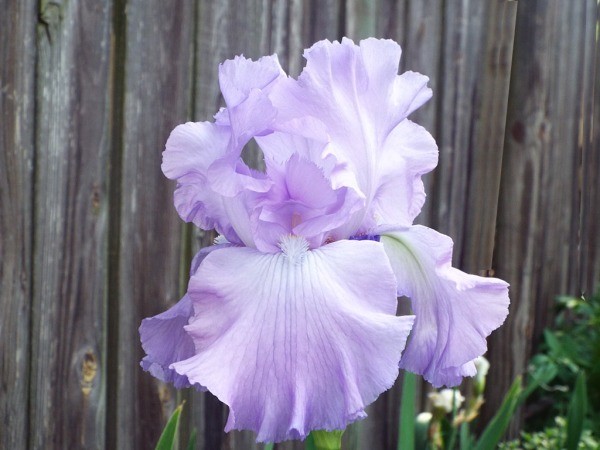 Many thanks to my sister who gave me the pictured iris plant.