I would appreciate any help with identifying this plant in a friend's garden. Its flower is a beautiful surprise, she did not plant it, Mother Nature did.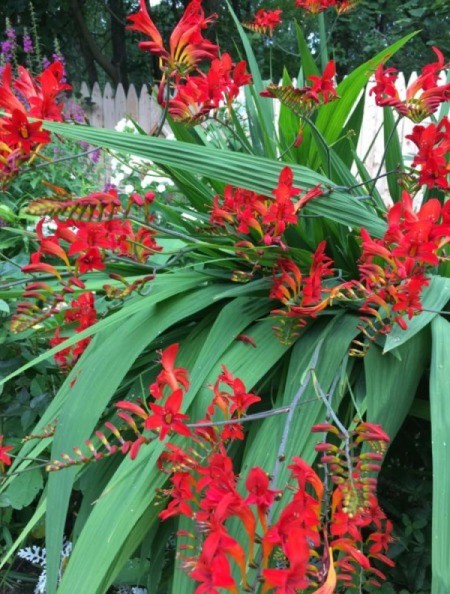 I only have the photo, I don't know how tall it is or anything like that. My friend sent the photo to me, hoping I can help. She loves her flower garden, she is very curious about her lovely addition. Her flower garden is beautiful, picture-perfect! And this new addition fit in perfectly!
She is having surgery today to remove a tumor on a kidney. It would be a nice surprise for her to know the name of this flower. If this helps, she lives in the Pocono area of Pennsylvania.
Thank for your help and information. A prayer for her would be appreciated, too.