Autumn Soup Recipes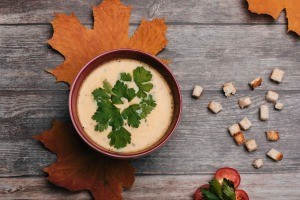 Autumn is a perfect time for comforting and savory soups, as the leaves and temperatures start to fall. It is also harvest time so there are lots of seasonal ingredients available, like pumpkins, potatoes and other hearty vegetables that combine well in soups and stews.
This vegan soup contains hearty vegetables and warm spices that add a North African flavor. It's perfect for a cold and rainy fall evening and leftovers are even better.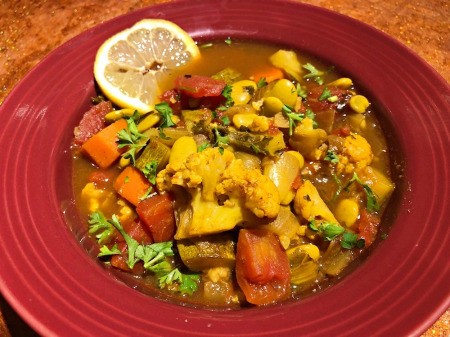 Salsa verde and green chiles give this delicious chicken chili it's heat. It's a wonderful alternative to tomato based chili. Top it with avocado and a bit of cheese for an easy weeknight meal.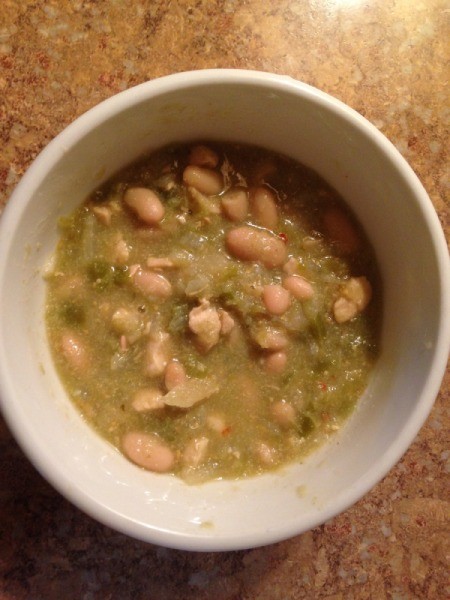 Chowders are rich and creamy soups containing potatoes, corn and/or seafood. Try this frugal version with canned tuna and cheese. Crusty bread is the perfect accompaniment.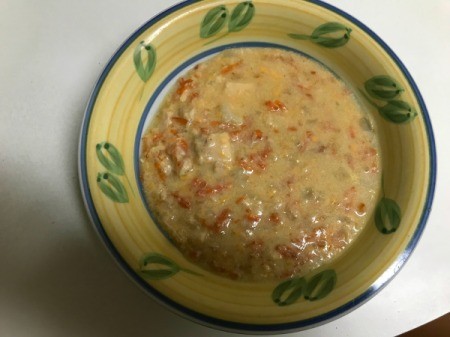 Ginger adds a delicious spiciness to butternut squash. This soup would be wonderful for Halloween or Thanksgiving, perhaps served in a pumpkin shell.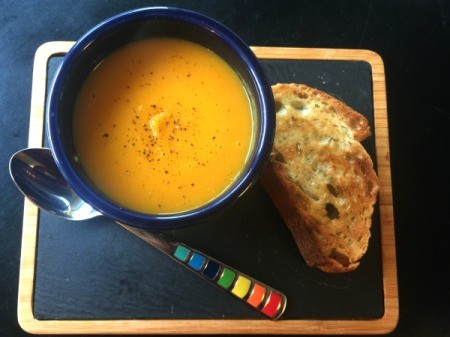 This delicious tomato soup contains chicken and pasta to make a hearty fall weeknight dinner. A great way to use up leftover ingredients from a previous meal.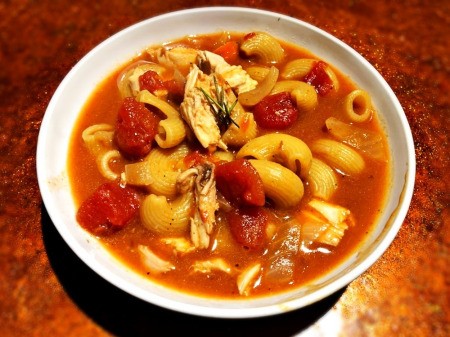 Vegetables like leek and cabbage add substance to this thick autumn potato soup. Caraway seeds enhance the German flavor.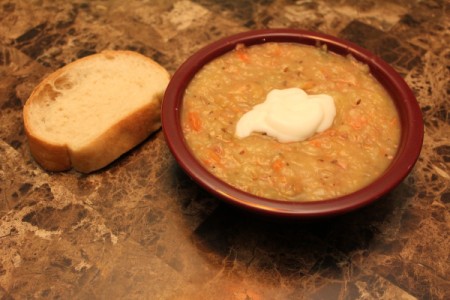 Minestrone soup is often served as a starter at Italian restaurants. It usualy includes beans, tomatoes, pasta and other hearty vegetables in broth.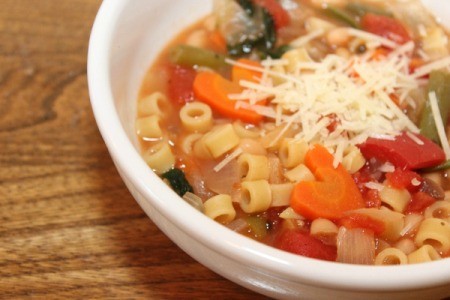 Save your turkey frame and any leftover meat to make this delicious turkey soup. Other leftovers like gravy, potatoes and vegetables could also be added for a frugal meal after Thanksgiving or Christmas.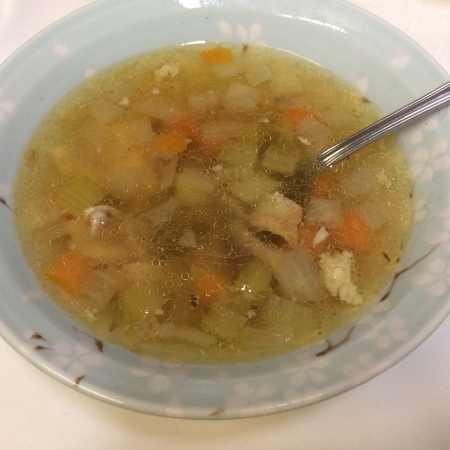 This tomato and pasta soup has a ricotta topping that adds the flavor of lasagna. If you wish to use leftover lasagna noodles, break them into bite sized pieces.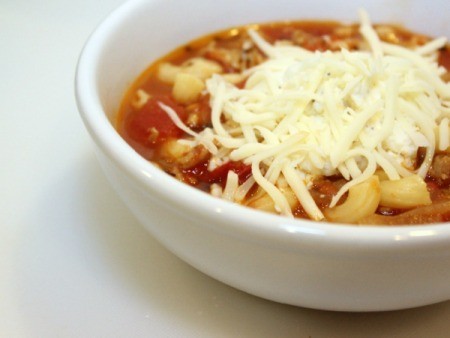 This hearty beef soup will perfume your entire kitchen while cooking. It uses savory herbs and spices; lemongrass, cinnnamon and star anise, to create a delicious and unusual winter soup.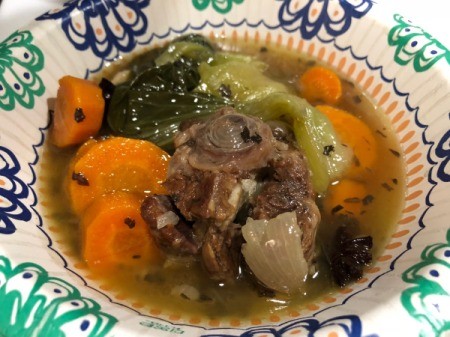 If your kids love ramen, try this version with chicken and fresh Japanese noodles. It's much healthier than those cheap packages of ramen from the supermarket.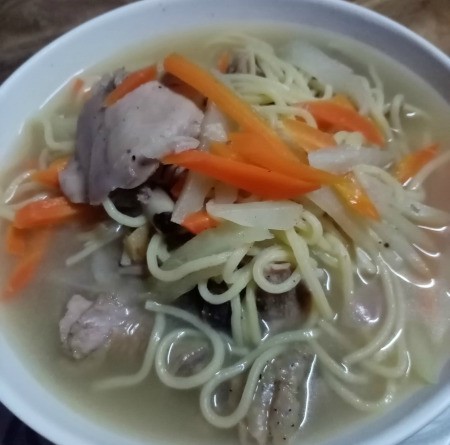 Roasted vegetables are a wonderful way to add flavor to soups. The garlic and cauliflower are roasted in the oven before being blended to create this silky soup.
It's perfect for Christmas or as the first course for a winter dinner party.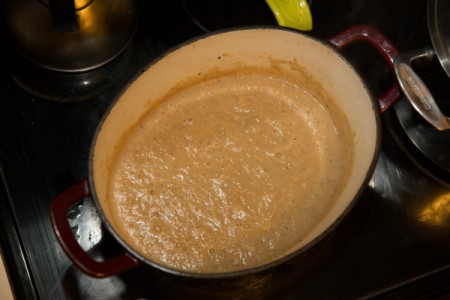 This delicious but frugal soup is traditional for New Years. The black-eyed peas, carrots and collard greens all symbolize prosperity for the upcoming year. Leftovers served after New Year's Day are called "Skippin' Jenny."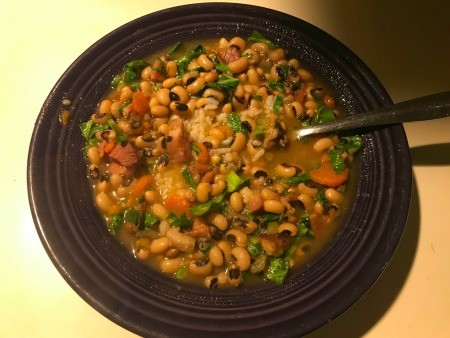 Published by ThriftyFun.
© 1997-2022 by Cumuli, Inc. All Rights Reserved.
https://www.thriftyfun.com/Autumn-Soup-Recipes.html