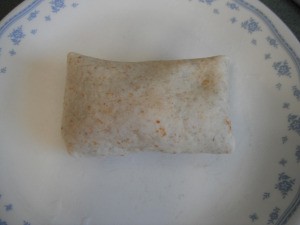 Our daughter has gotten me to crave wraps with avocado, which is a heart healthy food to include in your diet. She found some gluten-free wraps at our local grocery store. This is something that I would have never noticed as usually they all contain wheat and I pass them by. I had never eaten a wrap before, that I could remember. To me, a wrap is something you throw around your shoulders.
Yesterday I made this recipe, using one half of the avocado and I put a slice of baked chicken in the wrap. It was very good. Today, I made another wrap using the other half of the avocado and a fried egg. It was also good.
Avocados can be used in several different ways. To me they don't have much taste but you can really dress them up with spices and such.
Now, if I could just get my husband interested in trying avocados. I'll have to work on that one.