I have a two year old Brother sewing machine that won't sew. The last time I used it was last year when I got annoyed because it was not working properly. Every time I tried to use the pedal the needle hits the metal plate where I put the fabric, but when I use the hand wheel it goes through it.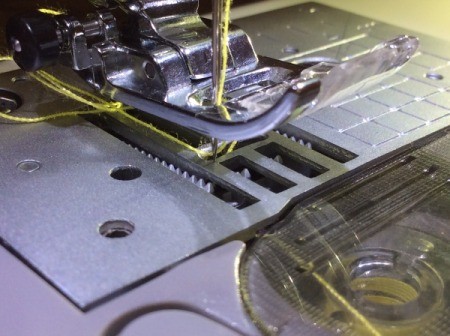 I tried turning it off, then on. The needle went through even with the pedal. It went through, but underneath the thread is building up like a nest and it's so slow. Also, it doesn't move like before. I don't know what to do. I'm still a newbie in sewing and I don't want to pay too much for fixing the machine. I'm loving the idea of sewing, but how can I do it when the machine is not properly working. Please help. Thank you.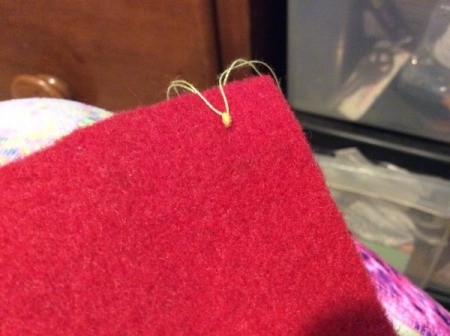 September 3, 2017
0

found this helpful
Best Answer
This is a problem with the feed on your sewing machine. You could have an issue with the feed dog being out of alignment. From what I can find out these machines are sensitive and hard to adjust and get the feed dog aligned correctly.
Step 1
Before taking it to the repair shop, check your bobbin. Make sure it is in correctly and the needle is not hitting the bobbin canister.
Step 2
Check to see if there isn't a thread problem and you don't have the thread in the bobbin area.
Step 3
Clean this area with the brush and remove all lint and thread.
Step 4
Oil the area and check to see if you have your bobbin in the right way.
If none of this works and the needle is still touching the bobbin canister, then you will need to take the machine to the repair shop.
September 4, 2017
0

found this helpful
Best Answer
Remove the thread and bobbin, cleaning out any debris you can find in the bobbin area. Make sure there isn't a needle that fell down there. Run you finger around the bobbin casing to see if you can feel a something that might be catching the thread. Tighten any screws around the area.