I have a Nelco 7400 sewing machine. For some reason the bobbin is not sewing, it threaded thru, but is not sewing at all. And I can't seem to be able to find a manual for my specific machine.
If anyone is able to help troubleshoot or if they have a spare manual they are willing to share, it would be greatly appreciated!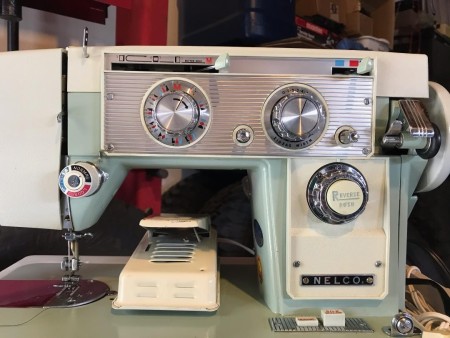 Thank you.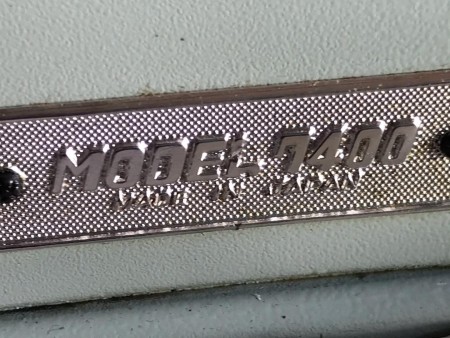 April 15, 2020
1

found this helpful
Your 7400 is a really vintage machine and I'm not really finding anyone with a manual - free or purchase.
You can ask at the following links as sometimes they might have manual from another machine that is close enough to use. Look for email link/phone number for how to ask your question. Sometimes the email/phone links are at the top but others may be at the bottom of the pages.
As to the problem of not sewing; your machine probably needs a good cleaning and there are several YouTube videos on how to do this as it does get quite involved.
It would probably be nice if you could have it completely serviced but this gets into hundreds usually and you may not even use it that often.
www.youtube.com/watch?v=EMm4xG1rNJQ
www.youtube.com/watch?v=3V4vifOaqCo

April 16, 2020
1

found this helpful
I have located several manual for Nelco but none for your model. Most of the books I can find arejust basic books that talk about the machine, what each button is, and where they are located.l There is nothing at all about the bobbin on the machine, how to clean this machine, or even how to take it apart and troubleshoot the issue with the bobbin on the machine. What you may have to do is this:
Remove the plate, go inside and flip the two plastic tabs that hold the bobbin casing in the machine and remove the bobbin, and two pieces.
Clean this area really good with a small brush, add 1 drop of oil the the center and turn the wheel of the machine to make sure the oil is getting in and most importantly the area is turning.
Put it back together. Now before adding the bobbin turn the wheel on the machine and make sure the assembly is moving like it should. Add the bobbin back to the machine and turn the wheel again. Now try to thread the machine and see if you can pick up the bobbin thread.