This casserole is so yummy and is much easier to make than rolling individual enchiladas.
Preheat oven to 350 degrees F. Bake chicken breasts on a non-stick cookie sheet for 45 minutes, or until cooked through. Cut chicken into cubes or shred. In a bowl, combine chicken, cumin, chili powder, minced garlic, black bean, enchilada sauce, and green chilies; stir to combine.
Increase oven temperature to 375 degrees F. Spray an 11x7 inch baking dish with non-stick spray. Place 4 tortillas on the bottom of the baking dish. Spoon half of the chicken mixture over the tortillas, spreading it out evenly. Spread half of the sour cream over the chicken mixture and sprinkle with half of the cheese.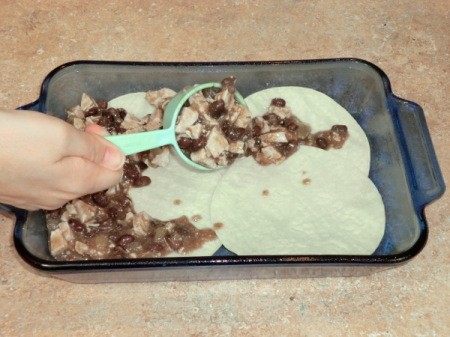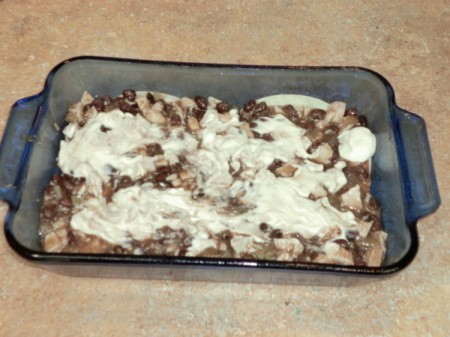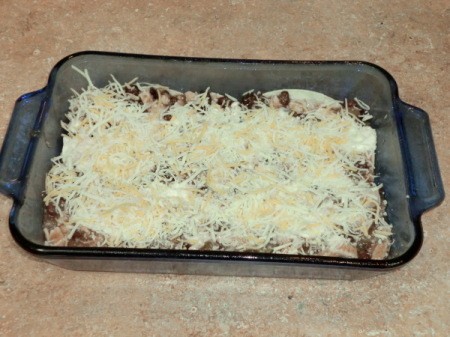 Lay 3-4 tortillas on top and spoon the remaining chicken mixture onto them. Spread remaining sour cream over chicken mixture and sprinkle on remaining cheese. Cover with foil and bake for 30 minutes, or until bubbly and heated through. Let stand 10 minutes before serving.