Chihuahua Yorkshire Terrier Mix Photos
Photos
Share on ThriftyFunCheck out these photos. Click at right to share your own photo in this guide.
Peanut is a 5 year old Chihuahua/Yorkie. Peanut was 4 weeks old and given to me by a friend because the mother got hit by a car and she needed someone to care for the pups.
Peanuts favorite toy is a Hippo Hand Puppet. He loves boating and car rides to the local recycling center. His biggest past time is playing with the yard squirrels.
Peanut has a large understanding of the human vocabulary. He also has a very fashionable wardrobe and loves everyone. I would love to put him through the local agency for training to be a working dog at the local hospitals to try to put a smile on the patients faces.
By MaryKay from Ocala, FL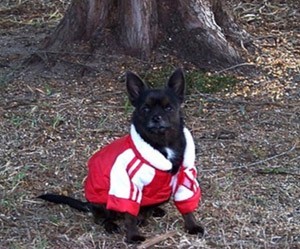 Your Pet's Age
6 weeks
Your Pet's Breed
Yorkie Chihuahua Mix
How and when did you get your pet?
My husband and I had been talking about having a puppy for a while, but we never had the courage to get one. So I've been dog sitting a few times because I was home full time. The week of our first year anniversary I asked my husband if we could go look at a puppy I found on Craigslist. I told him we are just looking, but when I met Kona in person my husband knew I fell in love with her and he knew he couldn't say no after he saw me looking at her. She was the size of one of my hands when I held her.
What does your pet like to do for fun?
She loves playing with her little Charmander plush toy (Pokemon) and taking her daily naps. Her Charmander soothes her to sleep and gives her comfort, so I would bring it everywhere for her when we go out.
Do you have anything else to share about your pet?
Kona beat parvo when she was only a few weeks old. She also had worms (tape and round worms) while beating parvo at a young age (4-6 weeks old). I had never heard of parvo before even when I previously had a Pomeranian for 16 years. I found out parvo was very often fatal. My heart sunk after I found out she was tested positive for parvo and admitting her to a hospital would cost us 2 grand which we didn't have the money for. We were also expecting a baby. I took her home hoping she could recover on her own with home treatments that we did for her. She was a strong puppy and fought through the parvo and the worms.
She loves strangers and liked it when people would ask if they could pet her. She learned her sit command when she was only 5 weeks old and she learned it in less than a week! My husband and I love her. She is one of the best things to happen to us.
Minion is an 8 week old Chihuahua/Yorkie. Minion is the son of my 3 year old chihuahua named Precious. Here he is licking his brother goodbye before he goes to the home of his biological Daddy.

Read More...
She was born in our motor home, on the 5th of December 2008 for my birthday/Christmas present. Or how Princess Tiffany remembers it, she was born in her chariot.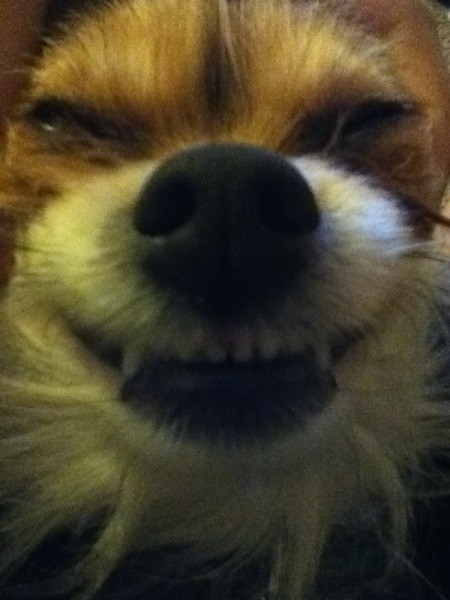 We've had Pudgy since the day he was born, June 30, 2003. His mama, Suzi, lived to the ripe old age of 20. Pudgy has always had this, 'I'm the king of the house, bow down to me' air about him.
So, you can imagine how happy I was to take his picture in his regal attire.

Read More...
I got this little lady when she was 5 weeks old. I got her early as I had just gotten divorced from an abusive husband, and my daughter and I moved with our little girl to a safe new city.

Read More...
November 5, 2007
0

found this helpful
This is my puppy, Marley, enjoying a fall day at the park. Marley is a 4.5 month old Yorkie/Chi Mix. With all the fun to be had, he managed to pause a moment for the camera.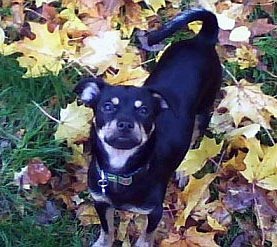 Read More...
Bernie is 1. He is a Yorkshire 'Terrier/Chihuahua. We got him last February from a woman who runs a rescue in Alberta. He loves to have my hubby throw balls on the roof and wait to catch them.
Read More...
November 1, 2016
0

found this helpful
Yorkshire Terriers, also known as Yorkies, are loving, playful and intelligent. Most Yorkshire Terrier Mix dogs have similarly positive characteristics.
This page contains Yorkshire Terrier mix photos.

Related Content