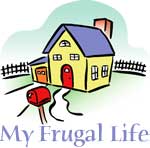 My husband insists on buying name brand foods, etc. He thinks the generic brand of food is "nasty tasting". I can agree with him on a few items (very few), but I am a penny-pincher!
I have learned a few secrets from being a cook's assistant at a couple restaurants, and I brought them home to try out on my husband. (Sad but true that many restaurants do just what I am about to tell you).
I buy a bottle of name-brand ketchup to put in the fridge and a couple of store brand bottles to stash in the cabinets. When the one in the fridge is about empty, I fill it up with the store brand. I rarely have to purchase name brand items this way. I just keep refilling with the store brand. No one seems to notice!
Ketchup is just one example. I do the same with flour, salt, sugar, mustard, mayonnaise, etc. I also add a few instant potatoes to my mashed potatoes, and no one ever knows the difference.
I will admit that there are items we buy that cannot be generic. Almost everyone will agree that toilet tissue and coffee are two such items. But, I buy the cheaper toilet paper and put it out for when guests are here - stashing the good stuff for my husband and me! I know this seems a little mean, but it is just how I do things.
In this day and age when prices are sky-rocketing, and yet you live with a picky person, you have to figure out ways to save.
By AuntieAnn from USA
Do you have a frugal story to share with the ThriftyFun community? Submit your essay here: http://www.thriftyfun.com/post_myfrugallife.ldml