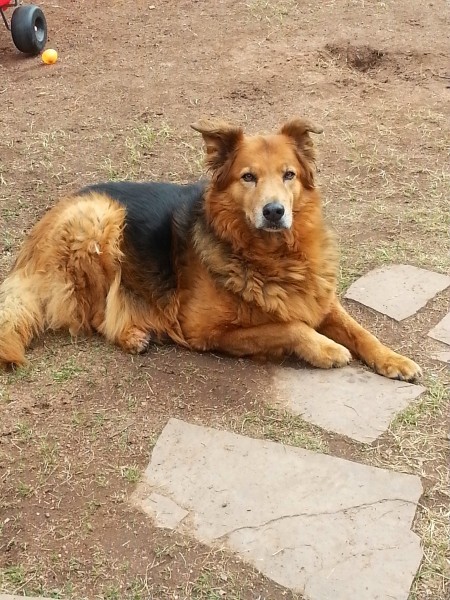 Your Pet's Age
14
Your Pet's Breed
Australian Shepherd Chow Mix
How and when did you get your pet?
A lady answered my ad looking for a Australian Shepherd. I met her 14 years ago in a park in Ramona California. She cost me 150.00 and that was the best 150.00 I ever spent.
What does your pet like to do for fun?
She loved the water, she would go for a stick, but her pup wouldn't go in so Penny always brought both sticks in. She liked lizard hunting; she would stump those brushes with her front feet and tail a wagging until it came out. She loved riding in my Corvette to a doggie beach in San Diego
Do you have anything else to share about your pet?
She died last year 12/19/2015 a few days before Christmas. I had her cremated and I wear a chain around my neck with her hair and some of her ashes in a locket so she's with me all the time. I sure miss her and still cry over losing her.