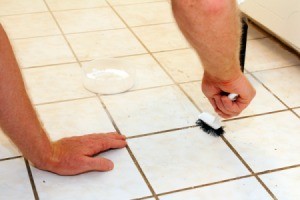 You can purchase 3% hydrogen peroxide over the counter just about everywhere, and it's inexpensive and much safer for all of us and our environment than using chlorine bleach! Here is a list of a few of my tried and true uses. Please remember that it must be stored in a cool dark place to keep from quickly breaking down and becoming ineffective.
Brightening: Of course, as a retired hairstylist after 35 years, here is my favorite little secret tip for a natural sun kissed lightening for your hair. This will work on all natural hair colors (and even bottle color that turned out too dark), but works the best on lighter shades of brunette and blond. This formula lightens gradually, so it will not be an overnight shock change. Simply spray a 50/50 solution of hydrogen peroxide on your wet hair after getting out of the shower, comb it through, and dry.
General Sanitizing: Hydrogen Peroxide is an approved sanitizer, so use it to clean germs from counter tops, tabletops, toilet seats, etc. by generously spraying a 50/50 solution of hydrogen peroxide and water directly on the surface and wiping off with a damp rag. This also works for controlling mold in tubs and/or showers. Use full strength on cutting boards after rinsing the board to kill salmonella.
Fabric Care: Use a cup of hydrogen peroxide instead of chlorine bleach in your white wash load for brightening. Not only will our environment thank you, but your fabrics will too. If there are blood stains or other spot stains on your fabrics, pre-treat by pouring a little peroxide on the spot, leave for a minute, rub fabric together, and rinse in cold water (repeat if needed, but it usually works on the first try). To remove yellowing from fabrics, fill a sink with cold water and add a couple cups of hydrogen peroxide, soak for about an hour, rinse in cold water, and wash as usual. Be careful to do a test for color fastness in an inconspicuous spot first on all fabrics!
Foot Fungus: Use a 50/50 mixture of hydrogen peroxide and water to help foot fungus. Wash feet first, dry, spray on mixture even between the toes, and allow air dry every day.
By Deeli from Richland, WA