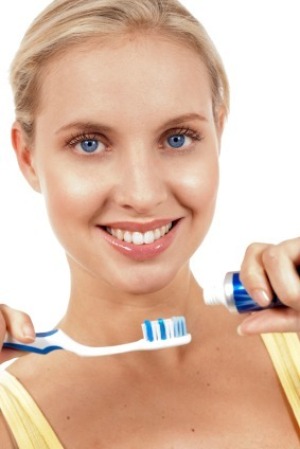 I just went to my dentist and had my now regular deep cleaning. I asked my dentist about all the things I had just seen on TV the week before. It was a segment on the majority of the population over 30 years old, who had lost at least one of their teeth, and some a lot more. I wanted to know why?
I know my story. My son wrote a letter to over 1000 dentists who had something on the internet. I'll always be grateful for that. Since I had been a model, I was so blessed to be able to do a documentary for a very well known dentist in Beverly Hills, CA, in exchange for a whole new smile. I felt like I was given back a big part of my life. I was told "it was the cost of a Mercedes" when all the work was complete. Cars are fine for some people. I was now able to be me again, and there is no price tag on that.
Some things about this illness you can control, others are out of your hands. I thought here was no way anything I did would affect my teeth. What I had thought was wrong. After seeing that TV show, it seems it is happening to many people.
Now I have deep cleanings every four months. It is unlike a regular cleaning, because they go between the tooth and the gum to remove what they can see, and what they can't. I asked my dentist if everyone needed a deep cleaning, and how often. The answer was "yes". Everyone over 30 years of age should get a deep cleaning once a year. Root canals, tooth aches, or shifting teeth may be prevented with proper dental care.
In today's economy, so many people do not have dental insurance. This may be where you can use a local dental college, or a technical school; where they help you and get the hours they need for graduation.
I have received things in my mail where they have days that doctors, dentists, chiropractors have clinic, free hours trying to help out communities. This may be worth making a couple calls, if you do not have the money or insurance for proper dental care.
Brushing after every meal is so important; even eating a snack and letting hours go by is a ground for decay. Never go to bed without brushing (each time you brush 2 minutes is recommended) then floss and rinse with mouthwash.
The cost of the mouthwash or tooth paste doesn't determine its worth. In fact hydrogen peroxide is great to use. It also whitens your teeth without hurting them, by using too much whitener. I had been guilty of this one myself.
Whitening and those whitening strips often will damage your teeth. It first takes away the enamel on the outside of our teeth which weakens the tooth. If used too much, it can do the opposite and turn your teeth a grey color, instead of white.
Make sure if you use whitening products, that you are following the directions. If you are sensitive afterward, it probably is a warning that something is not quite right. Like every other thing in our body; listen to your own body.
My teeth now are the whitest he could make them. I am very concerned about staining. We eat better now, but with all of those beautiful berries, fruits, and green vegetables, comes staining if you don't brush afterward. Use only a soft bristle tooth brush the other ones cause the gums to recede, making sure you use circular motions in the backs, and cleaning behind the teeth as well as the front is the correct way I was shown to brush.
Look at how many years I was doing it wrong, makes you think how many children are really brushing right. I was shown to do this up and down way which frankly embarrasses me now.
I have a friend who always says"goggle it" to anyone who asks a question and maybe this would apply here. The whole family could brush making sure everyone young, teen or older knows the correct way to clean your teeth, and how important it is. Not just the taste of the tooth paste which is what most kids want these days.
Baking soda is fine right out of the box. In fact look at all of the kinds of tooth paste that says "baking soda" you can mix some with your regular paste and it is a fraction of the cost (just a little at a time so doesn't go bad, get hard).
Look at the ingredients of Pre-rinsing solutions. If you do use it the store brand is fine (same as expensive ones). The first thing listed is water. Why pay for it? I was told it is an unnecessary step. It doesn't help whiten your teeth; you're rinsing, spitting it out followed by brushing.
I always thought you flossed first. No, brush a full 2 minutes (not longer) and then floss. My dentist thinks if most people flossed just one time a day, every single day the stats on tooth lose wouldn't be so high. How funny is it some people would never go out of the house without say brushing their hair, or coloring it when needed but risk loosing their teeth by not flossing, brushing right, or seeking out the care needed to maintain a beautiful smile.
Also bad breath doesn't just offend those around you. It can be a warning sign of gum disease, or something else which needs attention. Make sure you brush or scrap your tongue. It is part of good oral hygiene, many of the bacteria that grows in your mouth is on the tongue.
I have to wear night guards. If you do, make sure they are properly taken care of. Like every thing else breeding ground for bacteria. I was given a sonic cleaner from Dr. S. but using any kind of tablets, peroxide, mouthwash, diluted vinegar anything to kill the germs everyday, it will need to soak at least 20 minutes. I just take mine out and leave it soaking, until I put it back in that night. If your child plays sports its so important to keep their mouth guards clean also. This will cut down on colds and illness in the process, plus they are not cheap.
Toothbrushes are only good for 3 months, after that (if not using for cleaning), throw them out. Remember that to if you are using a electric brush that you need new heads or a new brush in 3 months. If you have a cold, throw it away so you won't get ill again. Even soaking it after being sick isn't a guarantee. Disposal is best.
Mouthwashes which says "whitening" also are sometimes misleading. Yes, it helps whiten if you are doing everything else right, peroxide works exactly the same. Big difference in mouthwash is whether or not it has alcohol in it. I don't like that myself, but it works great in cleaning my toilet.
I hope some of these things helped someone. If like me learning the wrong way sometimes sticks until told different. I am so lucky I have beautiful teeth. I take such good care of now, because of how it all happened; a dentist who helps me out knowing I could never be able to afford scale price. He is honest, and caring; unusual today to have any doctor like that. I hope you do, if not please see if there is a clinic something like I described near you. In this case prevention if possible, is the best policy. Some people would maybe have gone for a new Mercedes, if having to purchase me I think every smile brightens someones day!
Source: Living, school (medical), and Dr. Stevens
By Luana M. from San Diego, CA
Read More

Comments