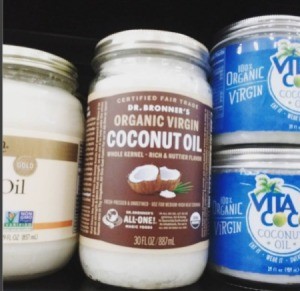 This is a very old Ayurvedic tradition that is very helpful. What you basically do is take a tablespoonful or two of oil, swish it around in your mouth for 10 minutes, then spit it out and then rinse your mouth with warm water afterwards.
People who do this, as in all such things, attribute to it almost supernatural powers of healing, health, and dental might. One woman I know actually attributed healing from an abscessed tooth just through oil pulling and hydrogen peroxide dental wash. Another woman I know whitened her teeth considerably after following a daily oil pulling regimen.
In my more skeptical, mundane experience, I merely attribute to oil pulling the ability to have my mouth feel the cleanest it ever has. It is a great feeling, early in the morning, to take a moment out of your day to oil pull. In fact, when I stop pulling for any length of time, it amazes me how I just CANNOT get my mouth to feel clean, even after flossing/brushing, without it. It gets rid of every unfresh taste. Therefore, I feel confident corroborating the fact that it most likely eliminates plaque, gingivitis, and reduces caries, as attributed.
As always, I would encourage people to habitually visit their dentist, floss, brush, etc. Oil pulling should not replace general dental hygiene; however, it is a nice complement.
Attached is a link with more info: