I purchased what I thought was a pair of zebra finches last month, one is a standard looking zebra finch the other is a white zebra finch. After a bit of research I thought I had ended up with 2 females, my standard zebra finch has no chest markings or orange cheeks, the white zebra finches beaks and feet are definitely orange not red. They seem bonded, they snuggle and clean each other and sleep together in the nesting boxes.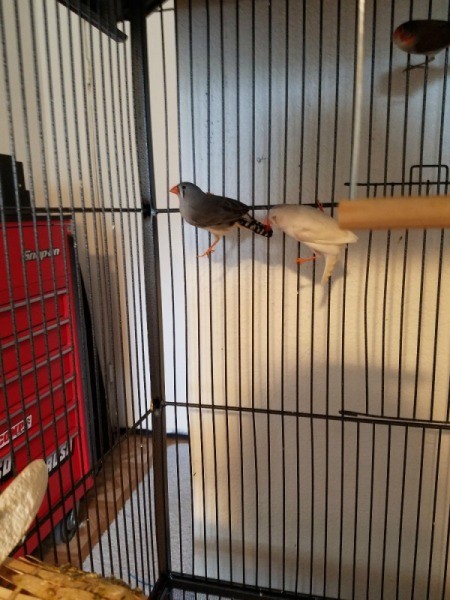 This week my husband has noticed the standard zebra finch mounting the white one and they have begun filling the nesting box with scrap paper they pull from the cage tray.
I'm almost certain they are both females, and I am pretty concerned about them being brother/sister, does that matter? Am I just terrible at deciding gender or will 2 females attempt to mate in the absence of a male? I'm new at bird keeping so any enlightenment would be greatly appreciated! The one on the top right in image is an orange cheek waybill, he avoids the zebras for some reason.