Helping Zebra Finches Build a Nest?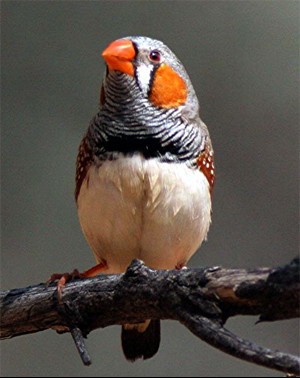 I bought my husband a male zebra finch about 6-8 months ago. 2 weeks ago he bought a female (about 2 months) last week. They were so happy to discover each other and started to groom each other right away. I saw them mating after 2 days. I gave them some free flying time and they were desparate to find some nesting material. I provided then an empty food container and they were trying to take dry plant leaves there, but each time the male pulled any dry plant leaf, he took it with his beak and set it on the top of the nest, but doesn't put it on the floor of the nest. The female seems to be upset with this. Can I do something to help them out? Also I don't have that much dried plant leaves at my home, what else I can provide them?
Honestly I am not desperate to encourage them to have babies, but it's kinda cool to see they are trying to make their own nest that's why I want them to continue their initiative.

Answers

February 26, 2016
1

found this helpful
Best Answer
I think you have an inexperienced male and a smarter female.
First of all, get them a proper nest basket. It attaches to the side of the cage and should be near the top. Birds feel safest high up.
If you have any tall dead grass nearby, the leaves can be used as nesting material if cut to about 4 inches. If not, use thick yarn (NOT thin string or thread) cut to three or four inches.

February 29, 2016
0

found this helpful
Thanks so much Abigail. Now I have a new problem. My female finch puffed up her feathers and seems tired for last two days. She is eating,drinking, hopping and grooming but at a point she seems tired at got back to her nest.
I provided her warmth but nothing changed. Is this a sign that she has egg?

March 26, 2016
1

found this helpful
Sorry I didn't see your comment.
By now you've learned if your female was ready to lay an egg.
A truly sick bird will stop eating and grooming, so I don't think there's anything wrong with your bird. Fluffing up and going in and out of the nest does sound like preparing to lay.

April 11, 2016
1

found this helpful
I placed cotton balls, 2 inch long pieces of yarn, shredded paper towels, etc. In the cage. I also use real branches from outsode that i pick off a bush that has plenty of small leaves on them and place them inside the cage.
Their nest is full of everything i have provided and now we have babies!!!
May 19, 2016
0

found this helpful
keep them in the cage just put some cotton and shredded paper in it
March 10, 2020
0

found this helpful
Frost most finches build n bottle shaped nests in the wild
Answer

this Question
Published by ThriftyFun.
© 1997-2022 by Cumuli, Inc. All Rights Reserved.
https://www.thriftyfun.com/Helping-Zebra-Finches-Build-a-Nest.html