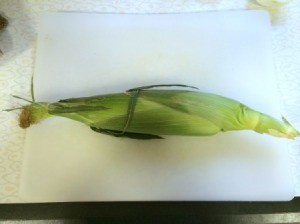 I recently saw a video on Facebook showing someone shucking corn that looked really easy and eliminated all of the silk being stuck to the corn cob. I thought I would give it a try. I wasn't able to shake the corn out of the husk like they did on the video, but I did find that I was left with almost no silk to remove. Here's how I did it:
Cut the stem end off the cob with a sharp knife. Be sure to cut far enough up the cob that the entire end is removed and you can see corn kernels.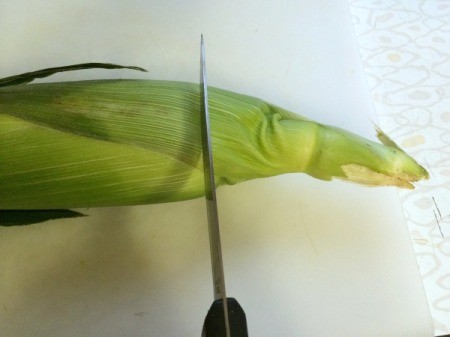 Pull the husk away from the cob at the cut end. Hold the cob tightly at the opposite end, pulling the husk and silk away from the cob, working your way to the other end. The husk and silk will stay together, leaving less mess.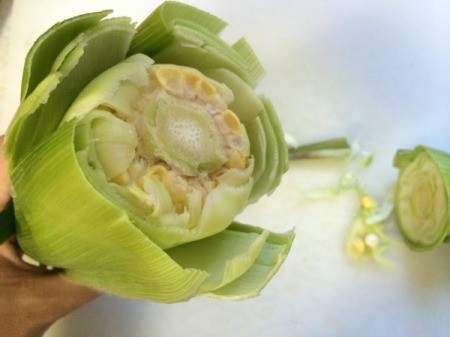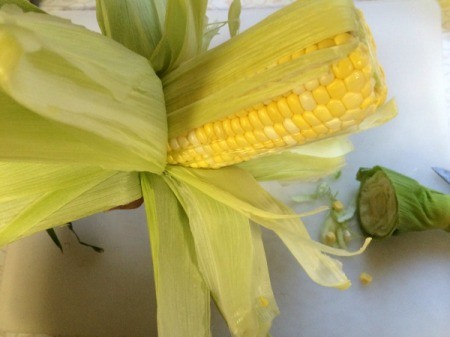 Remove any silk that is still on the cob and rinse off the corn.