I'm thinking of changing my dog's diet to chicken and rice with fruit and veggies. How much should I feed her? She is 30lbs.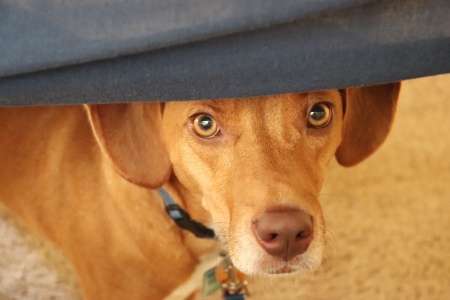 Answers

poehere
Bronze Post Medal for All Time! 105 Posts
February 7, 2020
0

found this helpful
Best Answer
If you are changing the dog's diet you should feed them two to three small meals per day like this. The dog you get a 2 to 1 ratio of chicken to rice and it should equal 1 cup. So you give the dog 1/3 cup of chicken to 2/3 cups of rice. This is the right ratio for a 30 pound dog. You can add a few tablespoon of cooked green beans dogs love them and be careful about the fruit you feed the dog.
You can also add apples, a little banana, blueberries, carrots, broccoli. and cantaloupe to the dogs food. Just make sure you don't add too much to over feed the dog. Small amount is best when changing their diet.

Myrna
Bronze Feedback Medal for All Time! 168 Feedbacks
February 8, 2020
0

found this helpful
Best Answer
Skinless deboned chicken baked or boiled is one of the meats we feed our dog. Sweet potato is also good and I would avoid all veggies that create a gassy effect like cabbage for an example. There's more like that, so I'd check it out before serving to my pet. My dog loves peaches and scrambled eggs too.
I also prepare tuna patties leaving out the onion and that is also eaten well and I've also prepared veggie soup with chicken in it. Our girl is quite healthy and full of energy. The only thing about soft foods are the dog's teeth needing cleaned yearly to prevent tooth decay and plaque build up.
Answer

this Question
My dog won't eat dog food. I cook her chicken and liver and rice is this OK?
By Sue

Answers

November 14, 2014
0

found this helpful
Best Answer
Yes it is perfectly okay. I had a dalmation that used to get bladder stones. It was from the dry dog food.
His vet put him on a chicken liver and rice diet. He never had another stone. Perfectly healthy and cheap.

December 29, 2014
0

found this helpful
Best Answer
My dog also does not eat dog food. I boil chicken and hamburger for her. She likes green beans, sweet potato and carrots. She does well with this diet. I also give her a vitamin every day.
Answer

this Question

My Husky is eating only half boiled chicken with rice twice daily. Is it good for its health?
Answers

Judy
Gold Post Medal for All Time! 677 Posts
February 3, 2019
0

found this helpful
It is safe to eat, but not a balanced diet. Consult your vet to see what else to give him.

suz1230
Silver Feedback Medal for All Time! 451 Feedbacks
February 4, 2019
0

found this helpful
Adding specific cooked vegetables to his rice and chicken can help give him a more rounded diet for his requirements.
On the internet there's lots of "what a dog can eat, and what a dog shouldn't or can't eat", which is very important since they can not eat all of the same kinds of vegies us humans can.

February 4, 2019
0

found this helpful
Hi,
I am providing a link which discusses which foods huskies need and how to feed them.
foreverhusky.org/.../feeding.html
It is important not to feed a dog right before exercising, or right after exercising. Feed the dog and wait two hours before allowing him to exercise.
Also it is important to not feed the dog until 30 minutes after exercising, as well.
If you are feeding a mixed diet of raw and kibble food, it is important not to feed them in the same meal, since the dog will have different processes for digesting each type of food.
Blessings,
Robyn

Pghgirl40
Bronze Feedback Medal for All Time! 196 Feedbacks
February 18, 2019
0

found this helpful
Unless the vet tells you otherwise, chicken and rice should only be a meal for dogs who have tummy issues or are recovering from an illness.
Please talk to the pup's vet for the best meal based on the pup's age, weight, and general health.
Post back what the vet recommends!! Prayers!
Answer

this Question