April 24, 2010
0

found this helpful
Best Answer
I have a Tracfone and I'm not committed to a contract of any kind. I prepay for minutes using my credit card. Once in a while I receive a text message, but won't answer them. The text messages are just nonsense from people who I don't know. So I just delete all text messages.
I forgot to mention that Tracfone will give you free minutes. If I buy 400 minutes, Tracfone will give me 400 free minutes for a total of 800 minutes. How many carriers will give you free minutes?
Check out http://www.tracfone.com
April 24, 2010
0

found this helpful
Net10 is 10 cents a minute and phones start at $10. You can buy them at Walmart, 7-11, Kroger, Dollar General. I just bought one for my 66 year old mom. She loves it. $30 gives her 300 minutes to use over two months.
Hope this helps.
April 25, 2010
0

found this helpful
I use tracfone also. If you look you can find a model that will give you double minutes for the life of the phone, an important feature for some. I have been as high as 350 minutes of time because if you renew on time your minutes roll over. They also have great coverage. Text message take 1/3 of a minute off the phone, I only get them from my daughter and tracfone and the trac phone messages don't take anytime off.
April 26, 2010
0

found this helpful
I have used several carriers, but I like Consumer Cellular. It's only $10.00 a month and you only get chargedfor the minutes you talk.
If you decide to go that route, let me know, please. OK? (oh, and I forgot...no contract!)
April 26, 2010
0

found this helpful
I looked at the Concumer Cell offers.
Tracfone is still the best, least expensive way to go for someone like me who uses it only accasionally, but wants to have it available if needed.
I have had my Tracfone for 5 years.
You should check out Tracfone.com before deciding.
April 26, 2010
0

found this helpful
Dear Sally, I wanted to say, Thank you for continuing the work your sister started. I know there are others doing their share also. To the family of Susan and to the ThriftyFun staff/ family, Thanks is not enough. But Thank You. Great Granny Hugs,Vi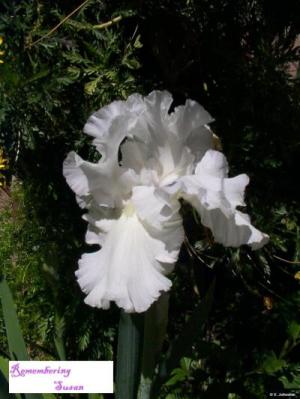 April 27, 2010
0

found this helpful
I love my Tracfone. It came with a charger for the house and I purchased one to go in the car.
I've had it for 3 years and have had no problems.
April 27, 2010
0

found this helpful
I used to use Virgin Mobile & I loved it. There are no contracts & you pay as you go. You must top up every 90 days, but I got the deal where I paid $15 (+ tax). So it was just $5.00 a month, which was great for me, since I rarely used my cell phone. (you save $5/month if you sign up for auto top up) The time costs $.25 a min. for the 1st 10 mins. and then just 10 cents/min. after that, per 24 hrs. You rollover your time, also, so it's real easy to accumulate mins. & then you have them if you need them. They have real cheap phones, too, so I highly recommend it if you rarely use your phone. :)
April 27, 2010
0

found this helpful
My whole family uses STi. Our plan is 9 cents a day plus 9 cents a minute, no minimum. I put $25 on it and it lasts me 6 months or more. The minutes don't expire and you don't have to buy them until you need them. We've had these phones for years, they work wherever we've traveled.
Look online. Check the STi plans, one is 8 cents a minute but it's 25 cents a day, not as good a deal. Phone costs about $20, sometimes less. GREAT customer service, too.
I only turn on my phone when I need it, don't encourage anyone to call me on it unless they are late to meet me somewhere. This way it's there if I need it but costs almost nothing.
April 28, 2010
0

found this helpful
I too cannot recommend TracFone enough either. No plans, no costs other than my time that I buy every few weeks (and it rolls over)... I have used TracFone for several years now and every few years I buy a new phone for 19.95 and have my number and minutes transferred over (Very easily!) and have never regretted giving up the "fancy" companies.
Also, TracFone has sent me free phone replacements before due to certain features no longer being in use in my area, so I've been more than happy with TracFone.
April 29, 2010
0

found this helpful
I have an Alltel (now Verizon) prepaid phone, and it's great. $7.50 a month, and even though you don't use texting, it's included. (Though I'd recommend using Google SMS with your text feature...you can get the weather and all sorts of info via text when you're on the go.)
If you go to a place like Wal-Mart or Target, they have lots of phones with cheap plans. Tracfone isn't the only one; I switched from Tracfone to Alltel/Verizon, and I like this a lot better.
(Plus, if you buy a Tracfone, it could be a refurbished phone, esp. if you buy it from their website--so beware.)
January 23, 2011
0

found this helpful
I have been very happy with STI Mobile (STIMobile.com). I think their cheapest plan is 7.9 cents/minute. The minutes do not expire as long as you make at least one phone call every 60 days, which for me is an incredible deal as it allows me to have a cell phone for emergency use that costs me about $3/month. The downside is very limited choice of phones and perhaps a spotty coverage in remote areas.