April 20, 2017
0

found this helpful
You can go to familytreenow.com. You can look up names of people. If they have not opted out, you can get their address and phone numbers.
April 20, 2017
0

found this helpful
Is the school you attended still in existance? I would start there to confirm her name. While school records are not public, graduations are public info (8th grade and 12th). Also, in that date, newspapers went onto microfishe. You might find some records that way as well. Dottie is a nickname, often for Dorothy. Have you looked under Dorothy or Dorothy for the first name?
April 20, 2017
0

found this helpful
Yes, Little Rock Elementary is torn down, but she may have attended one more year, and maybe even finished High School. I think that Pea Ridge had a high school then, but not an elementary, so they sent us to White Rock school in Jane, Mo. Yes, i realized that Dotty was short for Dorothy. I just wish that I would run into someone who also went to school with her, that knew more about her mother and family. Thank you very much for your email.
April 22, 2017
0

found this helpful
What is Microfishe?
April 24, 2017
0

found this helpful
Microfiche is a type of analog storage that was used by libraries before the advent of the computer. Images are reduced and printed on a clear material which can be read and enlarged by a specific machine. Many older libraries and universities still have extensive microfiche collections, and old government documents were also archived in this way.
April 24, 2017
0

found this helpful
defined as: "a flat piece of film containing microphotographs of the pages of a newspaper, catalog, or other document." Basically they take pictures of newspapers and documents in a small high resolution format which then could be viewed using magnification.
https://upload. _source_code.jpg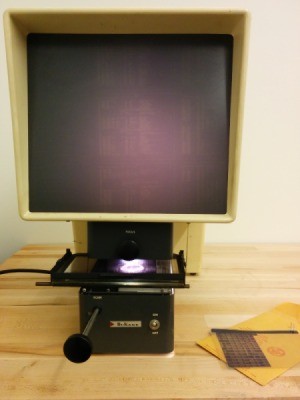 April 25, 2017
0

found this helpful
She won't be on the 1940 census. Are these newspapers set up in our libraries? And what do I need to look for? Maybe birth records, to find her mothers name? And later marriage records. I have a feeling that she may not have went to High School. Her mother struggled for money, I do know that. I never got to meet her mother. She never asked me to come to visit. Probably not enough food for an extra child to be there. I only went to school with her for one year. If i could learn her mothers name, it would not be so hard to find her. I do know that her mother is not alive anymore. Mine isn't either. Both my parents are gone. I am old enough now to have lived a full life, myself. For all you who would like to help me find her, we must remember, she is around 68 to 59 years old now. Retirement age!
April 20, 2017
0

found this helpful
What year would she have been born in?
April 21, 2017
0

found this helpful
(1947-1948) She was about my age, but I had to wait and start school a year later than most kids that year. My birthday was the first part of November and in Indiana, the deadline to start to school was
October 31st, Halloween, lol, so I had to wait the following year to start the first grade. I live in MO now.
May 24, 2017
0

found this helpful
There is no record under vital statistics, under her being married in Arkansas. I need to check Mo now