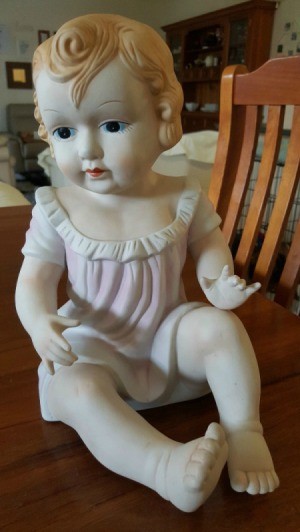 I bought this doll that was advertised as a 1920s bisque piano doll 30cmH-18cmW. How do I know if it's real or not? It is very hard to find this doll anywhere with this type of hair style.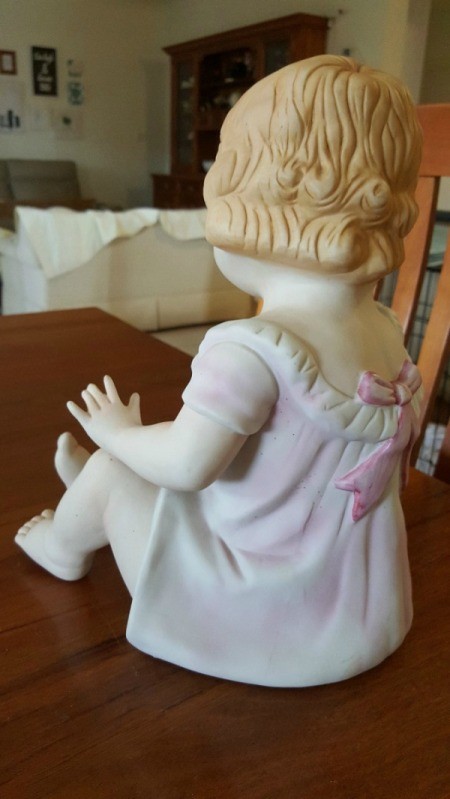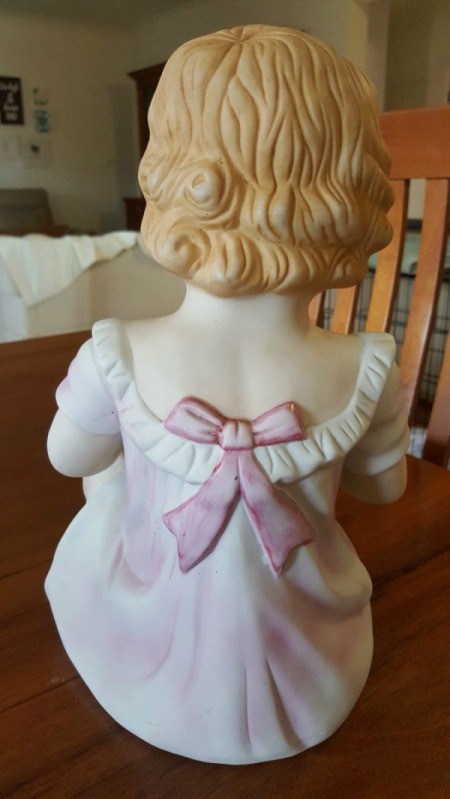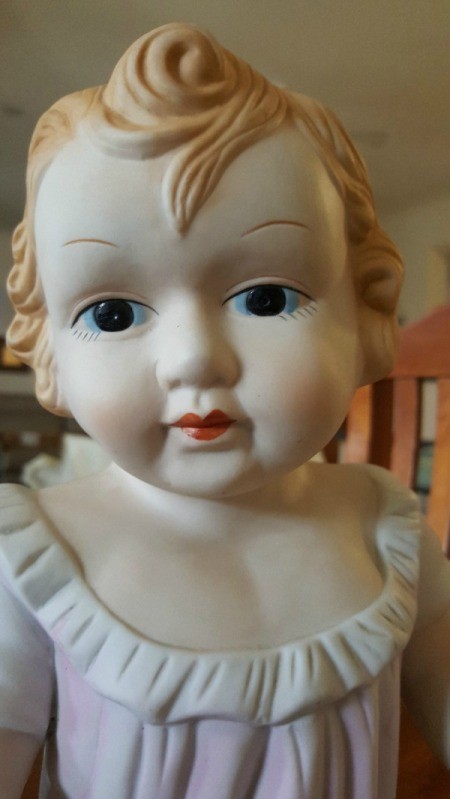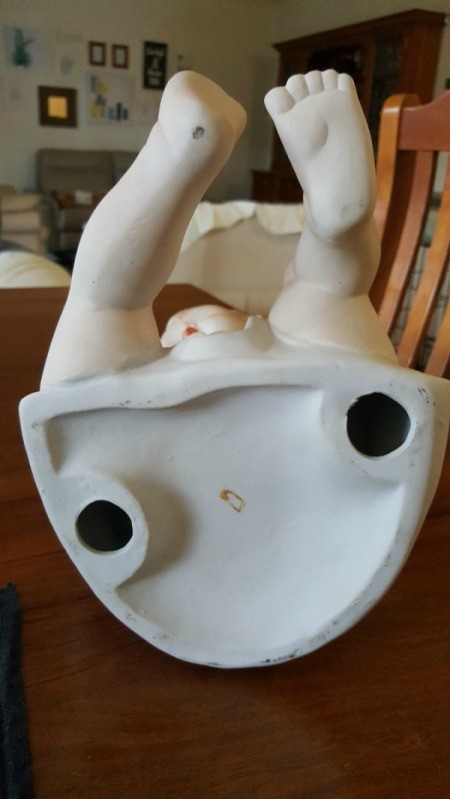 Answers

April 26, 2017
0

found this helpful
Best Answer
This type of doll is really not that rare and without markings it would be difficult to identity.
Google has photos of this type doll just for information:
www.google.com/search?q=1920s+bisque+piano+doll...
eBay has a lot of this type doll listed but then I have no idea how to locate yours. Here is a link of listed dolls but it would be very hard to place a value on your doll.
www.ebay.com/.../i.html?_from=R40&_trksid=p2374313...
eBay has a very good panel of doll experts that may be able to help you if you will upload your photos and give size of doll. here is their site in case you are interested.

here are some similar dolls
Answer

this Question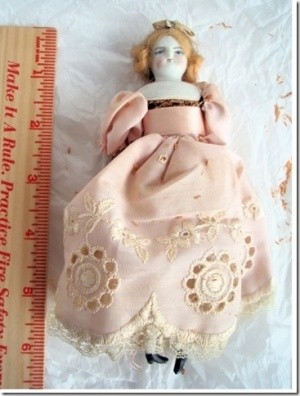 I would like to find out the value of these two dolls which used to belong to my grandmother. (I want to sell them.) By doing some research, what I know (or think I know) is that they are German, bisque, shoulder head, bisque lower arms and lower legs, sawdust stuffing, original clothing (sewn directly onto the dolls), probably circa 1870-1900, about 6" tall.
One of the dolls is split open where the shoulder head meets the body. A little sawdust has come out, but she is still stuffed full.
I tried to look for markings, but was only marginally successful. The wigs are on so securely that I can't move or lift them at all to check under. On the back of the shoulders on one doll (the one split open with the sawdust) is engraved the number "9" then a slash "/" and below is another "9". The other doll also has a "9" and what looks like a slash "/" . Below those is either a "9" or a "0", but the bottom part of the number is covered by clothes so I cannot see the whole thing.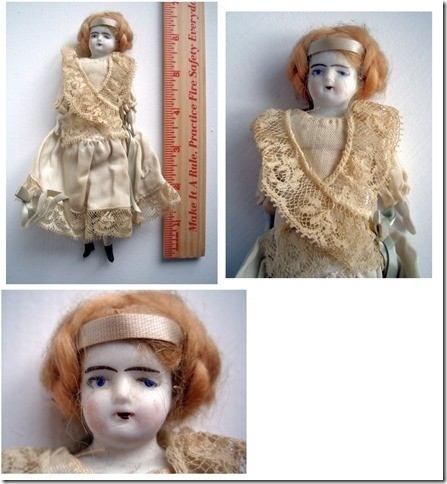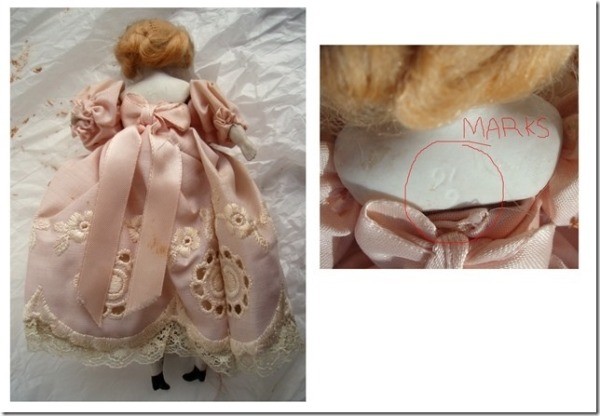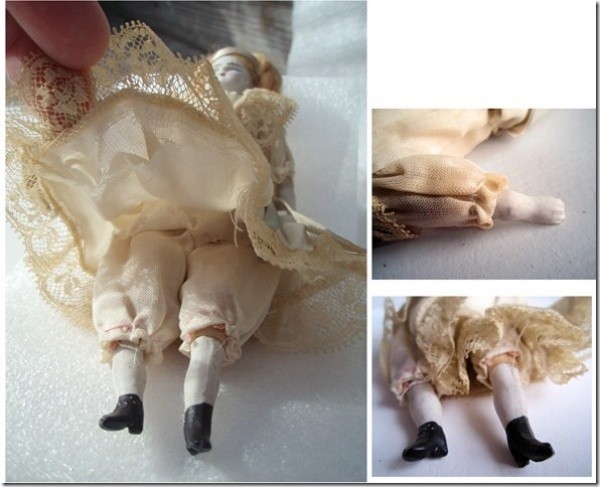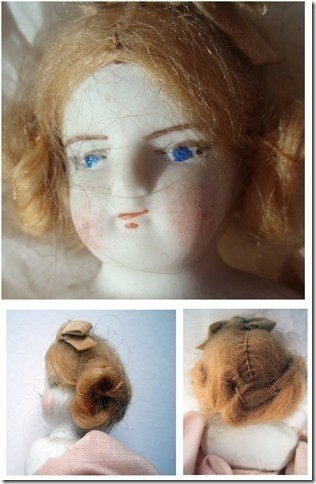 By Sue
Answers

November 13, 2014
0

found this helpful
It is possible someone on this site can help you - but doubtful.
You have good pictures and description so you might try eBay's doll discussion board as they have people who know almost everything there is to know about dolls. (Sellers usually - and they know the value of these dolls.)
If you are unfamiliar with eBay's discussion boards - just Google it and you will find directions.
Answer

this Question