I would like to find out the value of these two dolls which used to belong to my grandmother. (I want to sell them.) By doing some research, what I know (or think I know) is that they are German, bisque, shoulder head, bisque lower arms and lower legs, sawdust stuffing, original clothing (sewn directly onto the dolls), probably circa 1870-1900, about 6" tall.
One of the dolls is split open where the shoulder head meets the body. A little sawdust has come out, but she is still stuffed full.
I tried to look for markings, but was only marginally successful. The wigs are on so securely that I can't move or lift them at all to check under. On the back of the shoulders on one doll (the one split open with the sawdust) is engraved the number "9" then a slash "/" and below is another "9". The other doll also has a "9" and what looks like a slash "/" . Below those is either a "9" or a "0", but the bottom part of the number is covered by clothes so I cannot see the whole thing.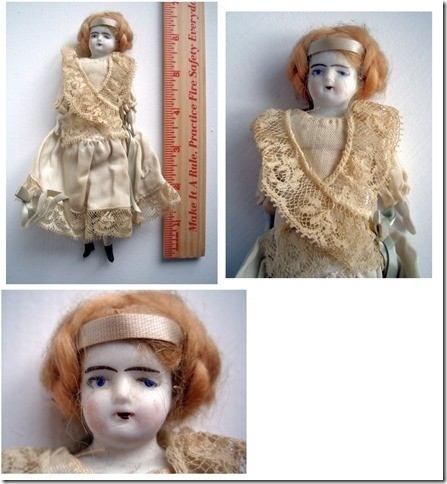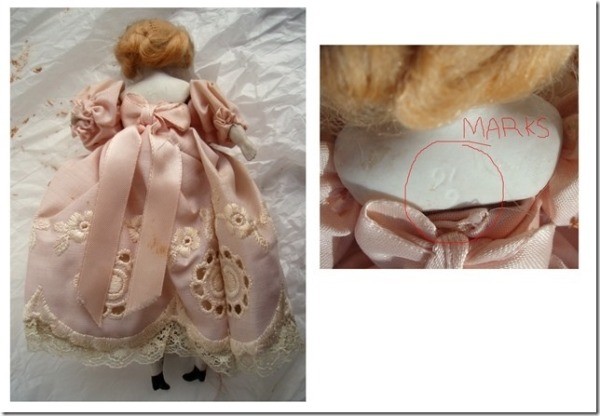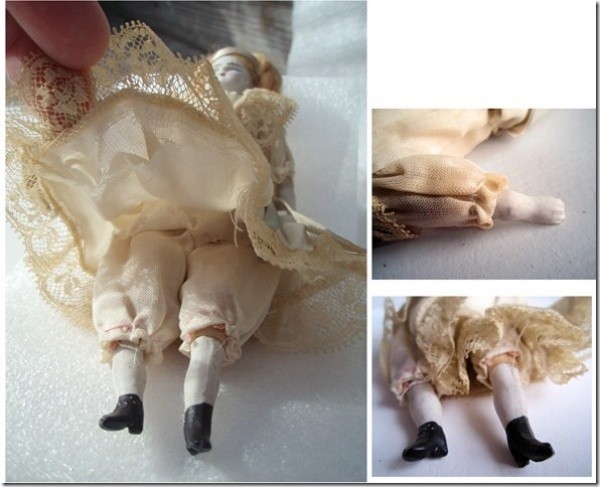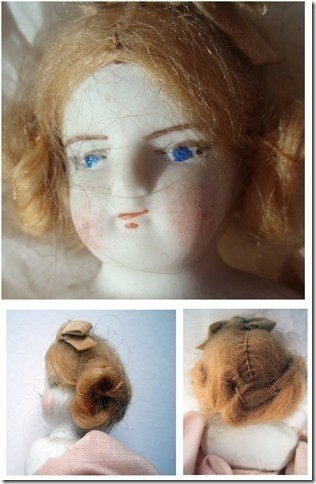 By Sue