I just was in an upscale thrift shop and if I had been looking for a prom dress, there were several long formal gowns there for $20! Remember there are often deals on formal dresses! Some are new from bridesmaids' overstock at Bridal Shops and if the others have been worn, it's hard to tell!
I also ran into a prom site that has lots of ads and links, but also shows you how to do your own up-dos.
By Pamphyila from Los Angeles
Post your frugal prom tips below.
Comments
By Mary (Guest Post)
April 22, 2007
0

found this helpful
Top Comment
Years down the road you will wonder why you thought the prom would be a big deal, so get an inexpensive dress (or borrow one). Don't spend a lot, you only wear it once. The prom is a lot of hype. It's just a dance. Fix your hair nice, wear makeup and don't stress too much. If you don't find a date, no big deal. So many better things in life lie ahead -- you'll see!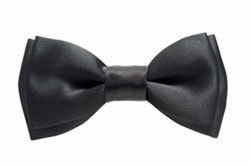 Paying for clothing, sports, field trips, and every other high school activity is taxing on the bank book as is. Then, Junior and Senior Proms loom, costing more every year. Isn't there a better way to have fun without hurting the wallet?
Plan Ahead
Girls spend hundreds of dollars on dresses which can be bought at reasonable prices. Plan ahead for next year, and shop for dresses on sale after the holidays. Often formal dresses find themselves with yellow clearance tags during the week of Christmas and the week after New Year's. Post prom is a great time to find next year's dress on sale as well.
Hit the Racks
Need a dress now? Shop the bridal shops and head for the clearance rack. Often great dresses find their ways there because they no longer can be ordered for weddings. However, if you can find your size, you can get a great deal. Don't overlook the basic dress. With some stellar accessories and a few sewn (or pinned) additions they can really pop.
Ties and Tails
Guys can save money on their tuxedos as well. Brand name and pricey tuxes are still basic black suits. Instead, opt for a cheaper tux and add some accessories that shine. While the suit itself is one purchase, the cummerbunds, vests, and ties are separate; splurge on these little details. The details are what get noticed.
Pair and Share
Try a dress swap. What did your friend wear last year? Do you wear the same size? Get together with friends and swap dresses. Then, pair different shoes, different accessories, and a new hairdo.
Host a multi-school fashion show where girls can bring last year's prom dresses, and others can "bid" on which one they want to buy. Give a portion of the bid (half works well) to the original owner of the dress, and give the other portion to a local charity. Check with schools' rotary club branches for help with the organization of the event.
Surf the Web
Would you wear a dress more than once? Think of possibilities such as eBay or resale stores. One can find a dress on eBay for a relatively low price, and many are brand name designs which were worn once. The market is usually flooded with dresses, keeping bids low. Be sure to check measurements as well as sizes; eBay sellers will answer questions that you have before you bid.
Return the Favor
Once you find your frugal favorite, return the favor. Donate your dress to an organization which allows girls to purchase dresses for all formal occasions at minimal prices. Most of these organizations operate under the Cinderella Project which has many local branches; check for drop off areas or mailing addresses on their websites.
Related