I have tiny bugs on my kitchen countertop and the more I spray them the next day their back again it looks like their coming from behind the cabinet next to the stove. Does anyone know what they are and how to get rid of them?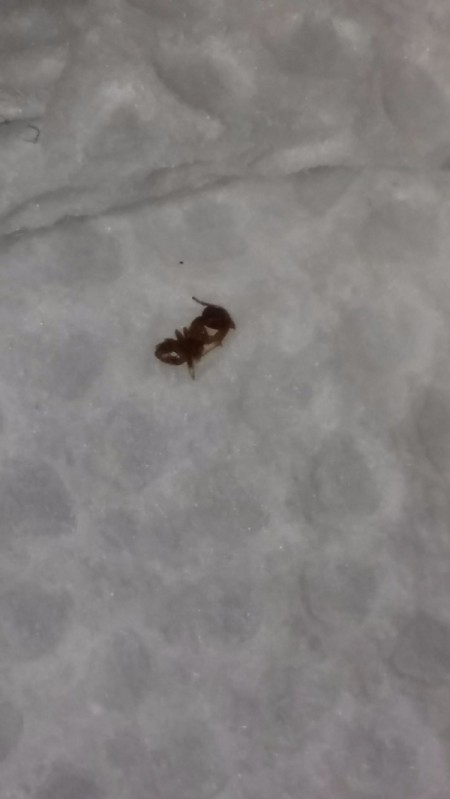 Answers
July 17, 2017
1

found this helpful
It looks like some kind of ant. Your first step is to clean out that cabinet and wash down all the shelves. Then put food in containers.
July 18, 2017
1

found this helpful
It seems they are just crawling bugs and do not fly? Bugs change their "looks" after they have been killed so it is difficult to tell very much from the photo.
I agree that a good cleaning is a good start. Does this cabinet contain food items or other kitchen type items? I would suggest removing everything from the cabinet and try to place items in an isolated place (maybe a dry kitchen sink or a box or similar item) so you can determine if the bugs are actually in the food or whatever. Clean the cabinet good with a little bleach water or similar cleaner, rinse and let dry thoroughly.
I would then suggest you put some 20 Mule Team Borax in the bottom of the cabinet and even scatter it around on the floor near the stove and sink. This will kill almost any kind of bug so just leave it for a day or so before removing it or even leave it in place. This is not harmful to animals but I would not want a small child crawling around in it.
If this does not remove the bugs then you should try to put one of the bugs in a zip lock bag and take it someone working in pest control.
July 20, 2017
1

found this helpful
Thanks...theirs nothing under the cabinet but my bowls and casserole dishes nothing else is under their. One thing I noticed is when I look on the counter they lying on their back under a light that I leave on at night so I though they was dead and then I saw them move so I'm going to spray them with insecticides to see will that help.
July 20, 2017
0

found this helpful
Here's some more bugs pictures in my kitchen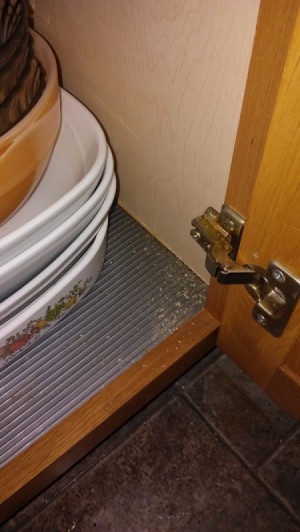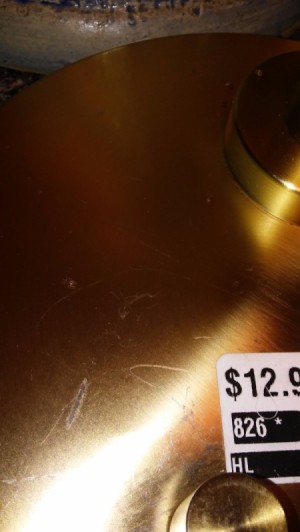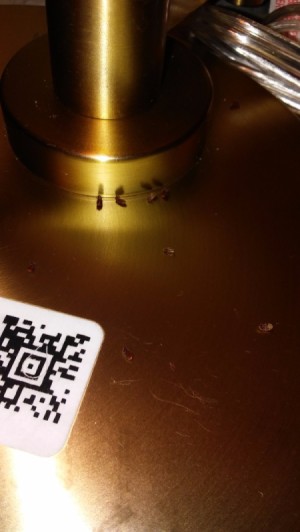 July 21, 2017
1

found this helpful
Update: I was cleaning out the cabinet and found the bugs eating a box of dcon rat bate and the Decon didn't kill them also they turn over on their backs and play dead and when you spray them with bug spray they begain to move so I've clean out my cabinet and spray with pesticide so I'll wait and see what happens...Email: brownreed2@yahoo.com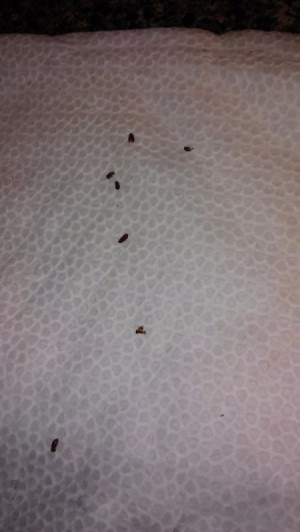 July 24, 2017
0

found this helpful
Here's a better picture of those bugs. I spray them and their starting to die.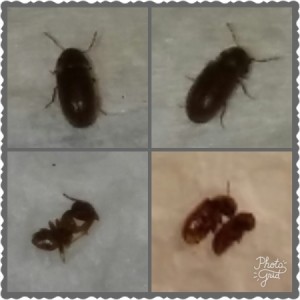 September 23, 2017
0

found this helpful
Can you let me know what works.i have the same little bug around sink, on countertop & now in my cabinets by the food.they are annoying.
Read More Answers
I have black bugs on the cabinets, occasionally on the counter or around my sink. How can they be killed? I how can I stop them from returning?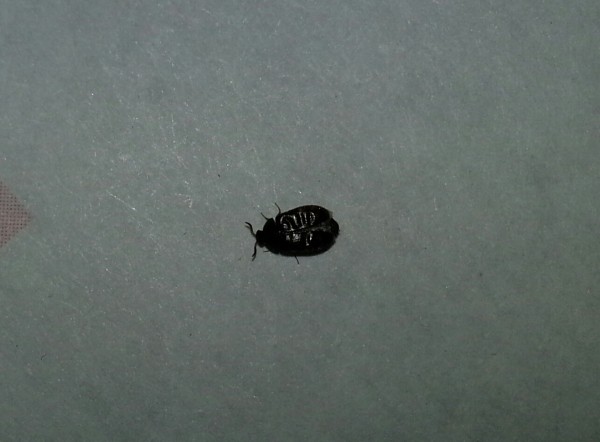 By Char
Answers
June 8, 2014
2

found this helpful
Try using diatomaceous earth. It is available from Home Depot or Lowes. Ask for the "food grade" type - which is non toxic and will not harm children or animals. Sprinkle it along the back of your counters and around the baseboards or anywhere you see the bugs coming from.
It is very good for deterring all kinds of crawling bugs and you don't have to worry about poisonous fumes, etc. which you get from most insect sprays. Good luck.
May 26, 2016
0

found this helpful
what kind of bug is this? I found one today in my kitchen
Read More Answers
I found these tiny bugs in my kitchen drawers. Anyone know what they are and how to get rid of them? I have washed the drawers and everything in it, then sprayed with Raid. Two days later, I found another one in the drawer.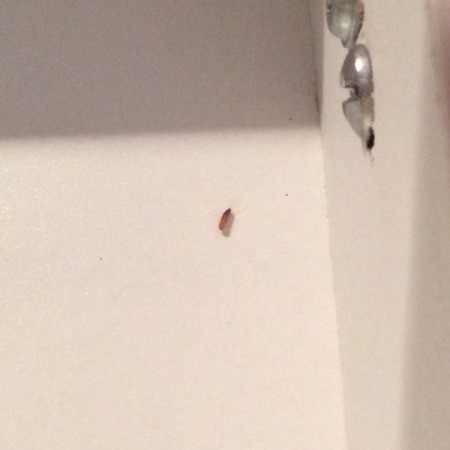 Answers
May 15, 2016
1

found this helpful
You have pantry beetle larvae.
May 16, 2016
0

found this helpful
Any specific suggestions? I have dumped everything in my pantry, literally. Vacuumed it out and washed every shelf down.
Then did the same in the two banks of drawers. What remains in my pantry are canned goods and coffee. The bugs were in adjacent drawers, never saw anything in what I threw out.
May 17, 2016
2

found this helpful
You are doing the right thing. Dump everything and clean well. Spray Raid and wait a couple of days.
When you open food: Put boxed food, like bisquick or cereal into a gallon size zipper bag and close tightly. Throw away or recycle the original liner. These bags can be re-used.
Replace all flour, sugar and cornmeal bags with plastic containers with screw-on lids. I found these at Dollar Tree.
For smaller amounts, use tupperware that closes tightly.
Put all molasses, honey, syrup, etc. together on a washable tray. Wash occasionally to remove sticky drip buildup.
May 17, 2016
1

found this helpful
Thank you!
Read More Answers
I also have these tiny coffee like bugs on my kitchen counter. Last year I bought dog bones from a bulk bin at a pet store. I took everything off my counter and washed with bleach and put out a small bowl with dish soap. I did not see any for maybe a month. Now they are back. Help.
Answers
July 12, 2015
0

found this helpful
The bugs may be coming into your house via your groceries-the most common reason. Unfortunately, you need to provide the bug's name or a better description for someone to help you remove the bugs.
July 13, 2015
0

found this helpful
These could be foundation ants and they come in thru the heat ducts in your home. Go to a hardware store & buy boric acid powder put some at the entire bottom of the sink cabinet and some on the counter top but be careful not to injest it or have it near a family pet. Leave it down for 3 months then sweep up and apply new powder. Good luck.
August 14, 2015
0

found this helpful
If these bugs are indeed "weevils" , I got a tip from a friend years ago that has worked for me. Add a few bay leaves to your container of flour. Just as an added precaution, i place a few bay leaves in my cupboards. Really works!!!! Good luck. I also scrub out my cupboards
a few times a year,and throw out expired items.
June 19, 2016
0

found this helpful
I have these tiny bugs allso that are hard to see washed with bleach sprayed raid and they die and when look again they coming back , looks like they are seeping up through the counter top, what can i do
October 27, 2016
0

found this helpful
I'm currently having the same problem I wish I had an answer. Once I ripped up the wet pressboard from under the sink that's when it started for the last week I've had thousands of tiny bugs I need 2 pairs of reading glasses just to see them. I don't know what to do. Some suggest they are wood mites some clover mites I'm leaning wood mites. My guess is they're searching for water I had thousands on the fridge and thousands in the fridge as soon as they get into the cold it looks like they perish. I spray bleach in bug killer and I'm not sure if it kills them or they drown I can't really tell they're so small. I've bombed them and it does no good. I walk around with a lint roller and that works good but it's like to get the whole area there's so many of them it's like painting your whole wall 6 times a day. I'm one step away from ripping a kitchen out
January 20, 2018
0

found this helpful
After reading this for information I checked my cupboard, and there they were in a container that I keep my spices. The container was straight out the door into the cold then boiling hot water poured on everything in the container. Thank you for your help
Answer

this Question

...