I found these tiny bugs in my kitchen drawers. Anyone know what they are and how to get rid of them? I have washed the drawers and everything in it, then sprayed with Raid.
Two days later, I found another one in the drawer.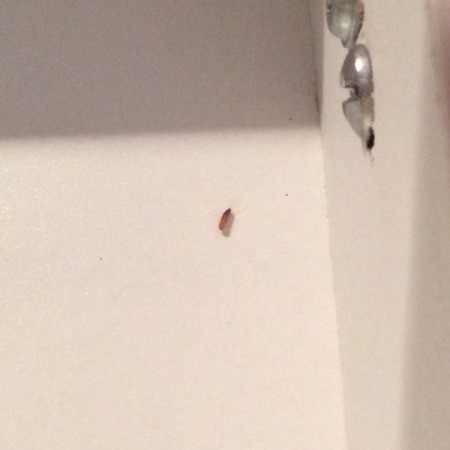 May 16, 2016
0

found this helpful
Any specific suggestions? I have dumped everything in my pantry, literally. Vacuumed it out and washed every shelf down. Then did the same in the two banks of drawers. What remains in my pantry are canned goods and coffee. The bugs were in adjacent drawers, never saw anything in what I threw out.
May 17, 2016
1

found this helpful
You are doing the right thing. Dump everything and clean well. Spray Raid and wait a couple of days.
When you open food: Put boxed food, like bisquick or cereal into a gallon size zipper bag and close tightly. Throw away or recycle the original liner. These bags can be re-used.
Replace all flour, sugar and cornmeal bags with plastic containers with screw-on lids. I found these at Dollar Tree.
For smaller amounts, use tupperware that closes tightly.
Put all molasses, honey, syrup, etc. together on a washable tray. Wash occasionally to remove sticky drip buildup.