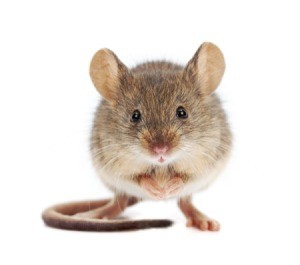 I have accidently stumbled on a way to keep those 4 legged kritters out from under your cupboards. We live in the country and sometimes have a problem with mice getting into the house. They seem to love my lower cupboards (even with 4 cats) and I find traces of them.

I accidently left a potpourri toilet bowl deodorizer under the cupboards. No mice! It was still in the wrapper and not opened, but, they stopped getting into my cupboards! I now hang one on the rails on the sides of the braces that hold the shelves. This way they are not touching your pots and pans that you keep there. (I would not reccomend this where there are food products.)
By Joyce from Decaturville, TN
Comments
By Sharon (Guest Post)
August 11, 2006
0

found this helpful
Top Comment
I've looked all over for these "potpourri toilet bowl deodorizers" and cannot find them. Where did you buy them? Right now, I'm trying a lemon scented deodorizer to keep the mice away, but I wonder if the potpourri scent is what works? Thank you!
September 12, 2006
0

found this helpful
Top Comment
I looked all over town for the potpourri toilet deoderizers (for the mice repellers) and just found them at Dollar General a few minutes ago. I was beginning to think I was out of luck. brand name is Bowl Fresh and the cost is 50 cents. They have the old timey wirey hangers attached to them like people used to hang in their toilet bowl. Hope this helps you. Now I want to see , or not see, lol....results!!!
November 12, 2008
1

found this helpful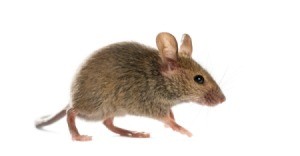 We owned and operated a seasonal fishing camp/resort out in the bush. Our cabins, lodge and washroom facilities were basic & simple. It was a summer business. In the fall we closed down, and in came the mice, although we lived year round on site with 5 cats! I tried everything to protect the cabins, house, etc. from the mice! Now you cannot mouse proof over 11 acres of resort out in the bush, can you? Thanks to a old timer bush man we did.
You may laugh out loud at his wisdom on getting rid of mice or other rodents, when you think about how his bush man solution works out in the boonies, with seasonal cabins, a lodge, workshop, garage and our house.
Here it is, and it worked like a charm for us. It is to feed them ex-lax... super strength if you can. Rodents love ex-lax! We placed it outside & inside. If we thought a cat or dog could get at it, we covered it so that only a rodent could get in and eat it. Even if a bigger animal did get it, it wasn't deadly.
The old bush man told us. Rodents are smaller, their digestive systems are smaller. A little ex-lax goes a long way! Rodents live in communities or families. If one gets sick in "home space". They learn fast and leave for a safer environment.
A mouse or any rodent loves the chocolate wax like bar of ex-lax! Add peanut butter to the bars if you like. It is "Dairy Queen Deluxe" for rodents. Once the word is out among fellow rodents about the "after effects" of the food supplied, they leave the area for healthier food, as well as, communicate and smell the
"Gastric Distress and Results" of the afflicted ex-lax filled rodent to the community!
We thought it was crazy until it worked. The mice were gone and we were trouble free for over 5 years! Easy and Inexpensive! Yes, some rodents had diarrhea as they packed up and left, but we never smelled it. Anyway this worked for us up until we sold the resort and moved!
PS - As it looks and tastes like chocolate, DO NOT PUT WHERE KIDS, ADULTS or PETS may eat it! You know what will happen with ex-lax! Good luck and happy rodent free spaces!