I think I'm rid of rats for a while. Though they never got into any of my food stuffs, I occasionally still find evidence that they were here. And when I do, a thorough washing and then a soaking in bleach solution is in order.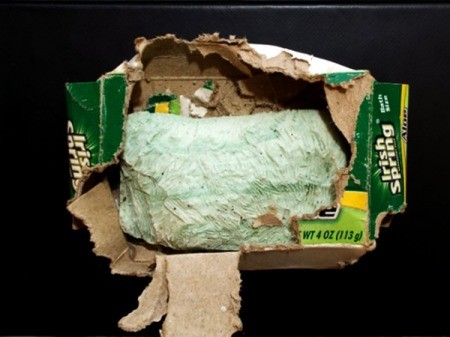 I buy lots of things in bulk, soap included. I bought several bars of one brand and then decided I didn't like it. I packed them back in the laundry room hoping to find someone who could use them.
Lo and behold, today I discovered rats took a liking to that brand of soap. I mean they really took a liking to it. Several bars had been nibbled here and there. Half of one whole bar was gone! They say cleanliness is next to Godliness, but I never gave thought to whether it applied to the entrails as well.
Oh, back to the flatulence. All I've got to say is, if the rat who ate that half a bar of soap happens to have a bad attack of gas; Honey, he's gonna be blowing bubbles for days!
Fullonum crepitu Y'all