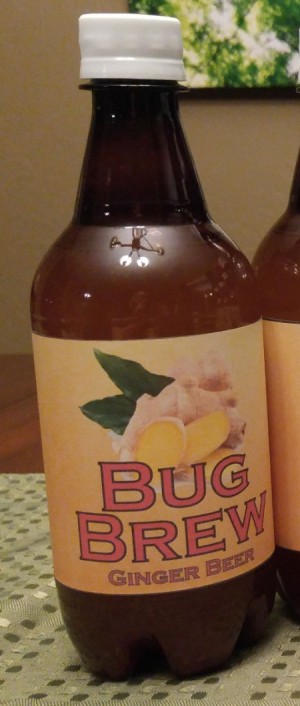 What is the best glue to stick paper labels to some plastic bottles? I made some ginger beer and some custom labels. I need labels that I can get to stay on the bottles. Second to this, they need to have some flex in the adhesion as the bottles expand slightly as it carbonates. I have tried a glue stick and it didn't really stick the labels to the bottles at all. I did wash and dry the bottles before trying to glue the labels.
Answers

15mhhm15
Diamond Post Medal for All Time! 1,298 Posts
February 26, 2018
1

found this helpful
Best Answer
I would use hot glue because I have that on hand. Just dab a couple of dots and seal the seams.
But other glues that work including hot glue is: craft glue, spray adhesive glue, super glue.

attosa
Diamond Post Medal for All Time! 1,246 Posts
February 27, 2018
1

found this helpful
Best Answer
I think brush-on rubber cement glue would suit you the best
Answer

this Question
I want to make favors for a baptism by removing labels from M&M mini containers and decorating with scrapbook paper, stickers, and ribbon. I used glue dots and it lasted all of 2 hrs before unrolling. Another thought is was taping the edge, but I'm not sure I like the look. What is the best option for adhering the paper to plastic so it doesn't come off for at least a month?
By Emendi
Answers

September 30, 2013
2

found this helpful
Go to www.thistothat.com. Enter the two things that you want to glue and it will give you an answer. Good luck.
Margaret from Denton, Texas

September 30, 2013
0

found this helpful
Did you try a glue stick? I use one for a lot of things and it works great!

September 30, 2013
0

found this helpful
Also you don't even have to remove all those labels. Just glue right on them.

October 2, 2013
0

found this helpful
If you want them to be more permanent, use decoupage, very long lasting and easy to use. Hope this helps

July 29, 2018
3

found this helpful
The best glue for paper to plastic is a cheap, simple homemade gelatin glue. It does not have toxic fumes as rubber cement, and can be used by children. It is THE Stickiest, clear, safe,and easy to clean up with soap and water glue one can find. It is permanent , stain-free and you can wash the brushes out with soap and water (all of which is untrue for rubber cement).
Plain unflavored gelatin is found in the grocery store, and there are recipes online. I like the YouTube video that uses vinegar with the gelatin as it is an antibacterial agent, but you can use just plain water and gelatin to make the glue in a few minutes!
Answer

this Question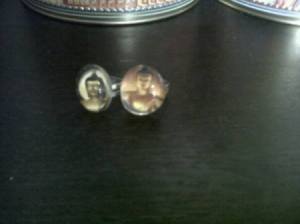 I've started making rings. I have small transparent plastic ovals, underneath I glue a small image that I cut out of a magazine. I have trouble finding the right glue. With a few glues I tried, it sticks well and looks good at first, but after a few weeks you start to get silver-looking lines, and you don't see the image well anymore.
By Sel
Answers

January 12, 2018
0

found this helpful
Mod podge is an excellent choice for this project. You can find it at arts and craft stores.

Judy
Gold Post Medal for All Time! 677 Posts
January 13, 2018
0

found this helpful
Go to any crafts store. Aileens makes a line of glues and so does Modge Podge

March 2, 2018
0

found this helpful
Gluing paper to plastic that will last a long time may require an adhesive spray.
Any type of glue will stick better if you use sandpaper on the plastic so it is no longer smoth and shiny.
You can take the ring and paper to a craft or art store and see what suggestions they have.
I like using E-6000 glue for everything and it has always worked well for me.
Most glues can be found at Walmart, Target, craft stores, or on line.
Answer

this Question