Goldfinch Photos
Goldfinch Photos
Share Your PhotoCheck out these Goldfinch Photos shared by the ThriftyFun community!.
Every year I get sunflowers growing from seeds dropped at the bird feeders. We have one outside the kitchen window every winter. Now the finches are visiting and eating to their hearts content. I love these little birds.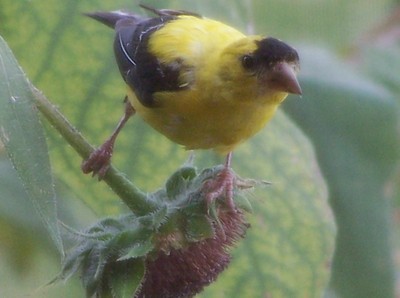 Read More...
I took these pictures looking out our French doors. The goldfinch seem to flock to this bird feeder.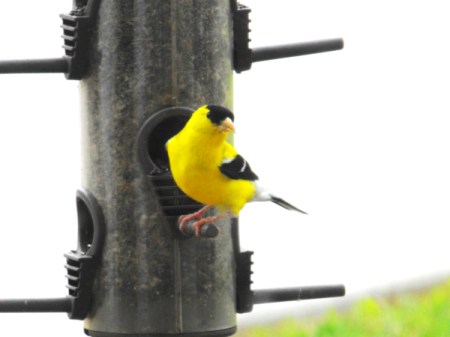 Read More...
I have had to stop feeding all the birds for now as the cow birds were taking over and coming in droves and hogging the feeders. They don't care for thistle nor do the other birds, but I love watching the gold finches and they are at the feeder most all day.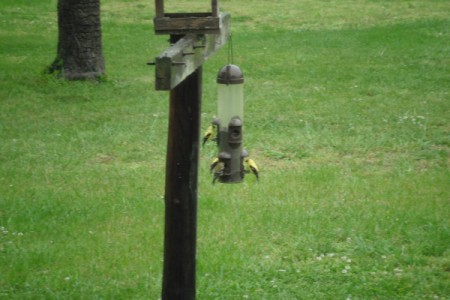 Goldfinches at the front feeder! I just love watching the birds at the feeder.

Read More...
In a lot of species, the male is more attractive. Eh hmm, at least from a human perspective. But then, who's to say our perspective isn't a bit warped. To say the least, it is very limited. All we can see is what humans see.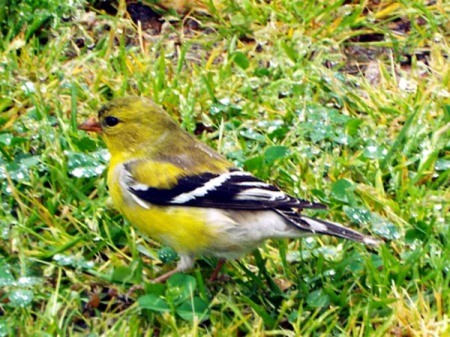 Any way you look at it, I'm a winner. With more important things to do, and a camera with settings all fowled up; I managed to get these mediocre shots.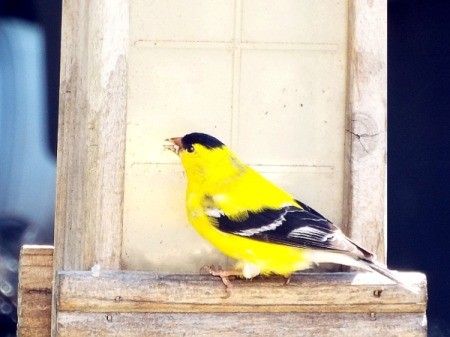 Read More...
I posted one picture of a Goldfinch at a feeder. The bird and feeder were all awash with sunlight.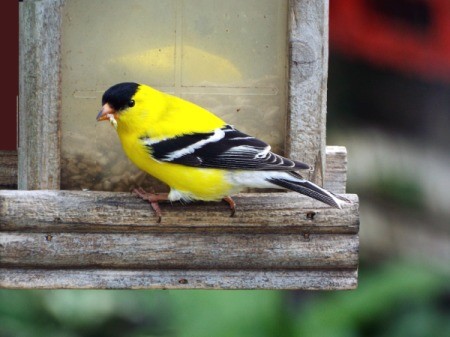 Read More...
Last fall, I sowed my front lawn in Falcon 4. That's the best and highest rated tall fescue grass I was telling you about. It's still in a juvenile state. Once it's mature, late summer or this fall, I do expect it to look like a putting green.

Read More...
I just love my goldfinches! I keep food out year round for them They are a wonder the way they change colors with the seasons!

Read More...
Related Content