EllenB
Gold Post Medal for All Time! 858 Posts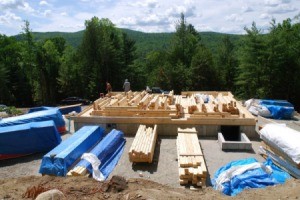 If you have a building or remodeling project in your future, consider the benefits of going green. It's a common misperception to think that incorporating environmentally friendly measures into your project will cost more, but that isn't usually the case. In fact, even if you're on a tight budget, many elements of sustainable building and remodeling can be incorporated into your project with minimal (sometimes zero) upfront costs.
What It Means to Build (Or Remodel) Green
Green building, also referred to as sustainable building, involves structures that are designed, built, renovated, operated or reused in an ecological and resource efficient way. Green buildings should protect the occupant's health, improve their quality of life and use energy, water, building materials and site resources in the most efficient way possible, while minimizing environmental impacts.
The Costs (& Savings) of Building Green
It's true that some aspects of green building (like installing solar panels) can cost more up front. The savings comes over the lifetime of the building in the form of reduced operating costs (lower electricity and heating bills). To calculate the true costs, projects should be analyzed over their entire life cycle in order to determine what costs are appropriate up front. This requires looking at your home as one complete integrated system, rather than a collection of individual smaller systems.
Other cost savings of building green can not be as easily quantified. If you could put a price on improved health and calculate the savings in reduced pollution and wastes, the cost of building green could easily be considered a real bargain.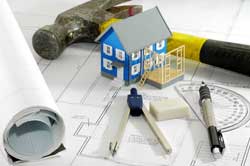 It's a common misperception to think that incorporating environmentally friendly measures into your project will cost more, but that isn't usually the case.
Green Building Basics
There is no one accepted set of standards for green building or remodeling, but here are some examples of green building practices:
The Building Site: Taking advantage of site features including preserving existing trees, minimizing land disturbance and siting the house to optimize solar gains and protect it from the elements.
Energy Efficiency: Using design strategies to improve energy performance including building shape and orientation, alternative energy sources, high performance insulation and windows, and energy efficient appliances and mechanicals.
Building Materials: Incorporating the use of local sustainable building materials including those with recycled content and zero (or low) off-gassing and toxicity. This also includes the efficient use or reuse of building materials to minimize demolition and construction waste.
Water Conservation: Incorporating water conservation technologies such as low-flush or composting toilets, low-flow water fixtures, point-of-use hot water systems, and using water recovery or a gray water system for site irrigation.
Health and Well-Being of Occupants: choosing interior finishing products with zero or low off-gassing to protect the health of occupants. Design for adequate ventilation and the proper filtration and humidity controls necessary to improve indoor air quality.
Finding More Information
More and more home owners and builders are realizing the value of sustainable building and design. If you're contemplating a large building project, like a new addition or an entire house, there are plenty of architects, designers and builders that specialize in sustainable building and design as well as library shelves filled with books on energy efficiency, and hundreds of websites available to guide you through every step of the process.
Trying to find professionals with green building experience can be frustrating, especially in smaller communities. A great place to start your search is the website of the U.S Green Building Council (www.usgbc.org) . There you'll find hundreds of resources including information on LEED (Leadership in Energy and Environmental Design) certified builders.
LEED is a voluntary consensus-based national standard for developing high-performance buildings. If you can't find LEED certified professionals in your area, talk with builders recommended by people you know, and see who is the most receptive to making your dream home a green home.