EllenB
Gold Post Medal for All Time! 858 Posts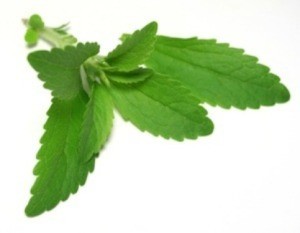 Stevia (Stevia rebaudiana "Bertoni") is an all natural sweetener that you can grow in your garden. Native to South America (Paraguay), stevia has zero calories, zero carbohydrates and a zero glycemic index. It makes a wonderful substitute for sugar in your coffee or tea, and you can also use it for cooking and baking. Here's how to grow it.
Stevia seeds are notoriously difficult to germinate, so start with transplants from a reliable nursery or garden center. Plants grown from seed vary in their level of sweetness, so if possible, try to acquire plants that have been propagated by vegetative means.
Take cuttings in late summer to carry over plants for the next year. In cooler climates, pot up the rooted cuttings and move them indoors before fall frosts arrive. Keep plants in a sunny location through the winter, and plant them outside again (or move the pot outdoors) the following spring.
Botanical Name: Stevia rebaudiana "Bertoni"
Life Cycle: Annual in cold zones, tender perennial in warm zones.
Planting Time: Plant outdoors after all danger of frost has passed. After planting, cover lightly with organic mulch to hold down weeds and conserve moisture.
Height: 23 to 31 inches; Growth habit tends to be tall and lanky. Grow several plants together for a more full appearance.
Exposure: Full sun. In the warmest zones, stevia appreciates afternoon shade.
Soil: Loamy, well-drained soil.
Bloom Time: summer (or 60-90 days after transplanting)
Flower: small white flowers, similar in appearance to heather
Foliage: green serrated leaves
Propagation: Seeds (very difficult to germinate), tip cuttings in summer, root division in spring.
Suggested Use: Use stevia as an all natural alternative to sugar. It doesn't dissolve like sugar, and you cannot make it into a true syrup, but it's super sweet-as much as 10-600 times sweeter than sugar. Home-grown stevia will not be as potent as commercially prepared stevia extract, but it still makes a wonderful sweet flavoring. Some people find it leaves a licorice type of aftertaste, while other do not.
Growing Hints: Stevia can be slow and seemingly difficult to get started. Even under ideal conditions, the plant may suddenly lose its leaves in apparent collapse. Don't worry though, as long as the roots remain alive it may come back-even a year or two later. Stevia likes regular watering during warm periods, but does not tolerate over-watering or excess salts. Leaf growth slows after flowering so nip the flower buds off as soon as they appear to encourage further growth.
Harvest the leaves and stems for drying in the fall. The cooler temperatures and shorter days intensify the sweetness in the leaves. Cut stems from the plant; strip the leaves and dry them on a screen in a sunny spot with good ventilation. When they are dry, powder them for use.
Cooking with Stevia:
One tablespoon of stevia is the equivalent in sweetness to about 1 cup of sugar. Make a liquid sweetener by pouring 4 cups of boiling water over 1 tablespoon of dried leaves and leaving it to steep. If using fresh leaves, use 5X as much stevia. Once cooled, strain off the leaves and refrigerate (for up to 3 days) or freeze for later use.
Make an extract by combining 1 cup of vodka with a cup fresh stevia leaves in a glass jar. Leave it to infuse for two weeks, shaking the jar once daily. After two weeks, strain the liquid through a coffee filter and store in a sealed jar. Use an eye dropper to add to beverages.
When cooking and baking with stevia, for every 1 cup of sugar that is replaced by stevia there should be 1/3 cup of a liquid or other "bulk" added to create the bulk affect that the sugar normally would. A few liquid substitutions include:
yogurt
apple sauce
apple butter
100% fruit juice: apple, pineapple, grape, etc.
fruit puree
egg whites
water
Any liquid that pertains to the recipe will work just fine, for example, use extra banana puree for the liquid in a banana bread recipe. Approximately 6 large leaves (finely chopped) will substitute for 1/2 cup of sugar in baking or cooked recipes.
Read More

Comments