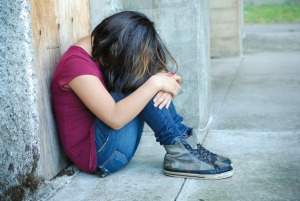 Many of us are moved to reach out to those "homeless and hungry" people by the roadside, but are reluctant to offer money because of not wanting to support drug or alcohol abuse.
I have a friend who instead of giving out cash, keeps little snack bags in her car which she hands out to them. You can include some small toiletry items as well. Breakfast bars, snack crackers, small boxes of raisins or other dried fruit, trail mix, etc. are some suggestions.
Another idea to consider is to buy the 2 for $2 breakfast sandwiches at McDonald's and similar fast food establishments. When I have had to grab a quick breakfast on the run, I have purchased them, ate one for my own breakfast and then gave the other one to the first homeless person I saw.
In the bigger cities so many of these people spend their days in a public park. They go to the trashcans seeking leftovers from someone's picnic or lunch. Instead of stuffing your uneaten, yet still good food, into the trash can. Sit it in the bag on top of or beside the can. It will be gone before you get far.
The economic struggle we are all affected by hits these people even harder because donations are down. These ways of sharing cost us nothing but may mean the difference of eating or not to someone else.
By Sandy from Elon, NC
Read More

Comments
I don't like giving money to panhandlers but sometimes want to do something. I fixed up lunch bags with a juice box, snack mix, apple, cookies, and a candy or two.
Read More...
Since our big Italian family has grown in the last few years, we now hire a hall to have a Christmas celebration in December. We all make and bring our favorite foods; lasagna, meatballs, pastries, etc.
Read More...
We live in a nice suburban area with a shopping center nearby. A homeless man has set up house under the trees across the road from our house. We know he isn't a threat to us, but what should we do? Do I give him anything? Ignore him? Any suggestions?
By Kimber Ha
Answers
October 6, 2009
0

found this helpful
I have the same question. There is a young man that is so kind and so unassuming that I hand some change occasionally if I have it to spare. He recently knocked on my door wanting to know if I could spare a long sleeve sweat shirt and slacks for him to sleep in at night. I gave those to him and an old quilt and a pillow and some thick socks to sleep in. I have actually invited him to stay with us, but he refuses which is expected I guess. My biggest concern with this man is he appears to be anywhere from a young teen to an adult. He has no facial hair and that really bothers me that he is most likely very young. I don't know why I get so upset over him but I do. Just a sense I have about him. I wish I knew an organization to help him.
October 6, 2009
0

found this helpful
Hi. Invite him in for some dinner or breakfast sometime. Unless he's too weird or strung out. Just if you're sure he's "safe". Take him to a local Church because they have resources & can help him too. Maybe give him a blanket or other needs. I would not advise giving money. Many Churches feed the homeless and have clothing, etc. Any Catholic Church & the St. Vincent de Paul Society or any Church & other charities are usually not too far away. Start calling around.
If all your neighbors pitch in this guy will be blessed and so will all of you!
The only thing that would make me nervous is him being able to watch the house. I'm not real trusting even of "nice" folks, so maybe vary your routine & get good locks & alarms. Otherwise it would be great of you to help.
October 6, 2009
0

found this helpful
We had a homeless couple living around our church and we did everything to get them to get off the streets, to no avail unfortunately. So all we could do was offer them food - and I gave the woman a ski jacket I had to wear when it was cold. There also was a man living in a shelter who did get assistance and is now in an apartment and studying to become a pharmacy assistant - so it can be done. But sadly the couple were really mentally ill - and WANTED to stay together on the street. In Europe they would probably be in public shelters or hospitals - As it was, the woman is now dead from cancer due to her unwillingness to seek medical care. The man is still there.
October 8, 2009
0

found this helpful
Being the type person I am, I would offer him some food an see if the neighbor hood could give him a few odd jobs to help him out. After all he is a human being he needs a little kindness in his life he is someones son, father, and with the way things are going today who knows? It might just be one of us that is the HOMELESS person next. I think its time we quit thinking about just ourselves, and think about others in our world starting 1 person at a time is at least a start.
October 8, 2009
0

found this helpful
Talk to him. Get to know him. Without being pushy try to find out why he is living on the street. Is it because of a substance abuse problem, a mental issue, a disability or simply lost everything due to lack of a job? And some people just like living on the streets :-( Finding out what the reason is will help greatly to steer him to the right local agency(s) for help whether it's a church, local shelter, food bank, Salvation Army, St. Vincents, Goodwill, etc.
Ask if he needs food, a cup of coffee, clothing, a blanket, a ride somewhere, etc. but to not give money especially if it's a substance abuse problem! I learned that lesson long ago!
Personally, I would not invite a stranger in to your home. It's just too iffy and, sadly, there are too many dishonest people and some with criminal intent and you just can't tell :-( Even the nicest person can steal you blind or hurt you or a loved one. Hope this information helps.
October 8, 2009
0

found this helpful
We have a gentleman in our neighborhood. We give him gift cards to the nearby Denny's. He knows how to redeem them. Dignity is important no matter what your circumstances or how you got there. It is special to belong to an Internet site with so many caring people.
Answer

this Question