Homemade Bookmarks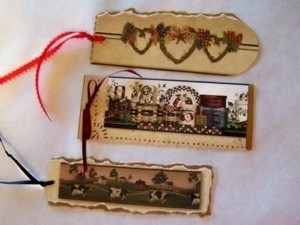 Whether making them for yourself or as gifts, homemade bookmarks are fun for the whole family to make. This is a guide about
homemade bookmarks.
Solutions
Share on ThriftyFunThis guide contains the following solutions. Have something to add? Please share your solution!
August 17, 2009
8

found this helpful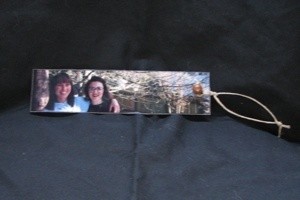 I wanted to come up with a homemade personalized gift for my best girlfriend of 42 years. She happens to be an avid reader and this is what I came up with, and with items I already had on hand :-)
Materials:
small photo (3x5 inch works well)
2 inch wide clear packaging tape
pencil or pen
scissors
ruler
hole punch
thin twine, yarn, or embroidery thread
a bead, if you would like to use one
Instructions
I think the picture will help explain, I hope.
Find a favorite photo (matte photos or regular paper printed photos work better than glossy photos).
Use the ruler to draw two lines with pen or pencil for a cutting guide around the portion of the photo you would like to use as the bookmark, but make sure the lines are only about an inch and a half apart. (The photo I chose is a couple of decades old and was where the shot was taken a bit of distance away so that our images weren't taking up the entire picture.)
Cut along the lines you drew.
Now place the photo on a flat clean surface.
Pull out a bit of extra tape, longer than the length of the photo and carefully start placing it on one edge of the photo. Be sure you slowly and smoothly rub the tape as you work towards the other end.
Now turn it over and place the tape the same way on the other side. Press the tape well along all of the edges and then cut the excess tape away from all sides of the photo.
Punch a hole at either end of the now encased photo, wherever you wish to place the hole.
What I did is string a bead through a very thin piece of twine to the center of the twine.
Then I pushed the two ends through the hole punched portion of the photo, looped the two ends through the hole again and knotted them. Then I made a little loop and knotted again. You don't need to be as complicated as using the bead idea.
You can use just about any paper or cloth item to make a nice personalized bookmark like this. How about a piece of fabric from a favorite dress, shirt, pants, blanket, or some wrapping paper, a portion of a greeting card, or your baby's first haircut clippings on a piece of blue or pink paper. Hey, the sky is the limit!
For those of you who remember my request and helped me last year about ideas regarding my childhood blanket, well, guess what, I have a bonus childhood blanket bookmark now. My only word of warning is to practice with something you aren't worried about losing/messing up first, LOL!
Have fun and please share a photo of your creation if you use this idea.
By Deeli from Richland, WA
Here is a duct tape book marker my daughter made for me for my reading.
They don't slip out because of the texture, and they are so colorful.
I just love it!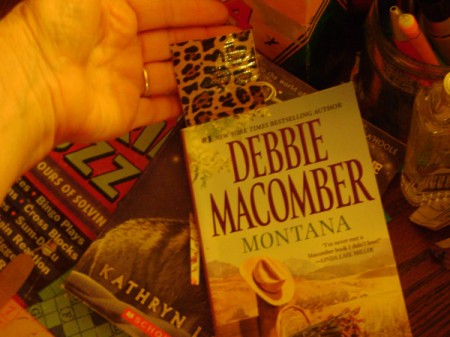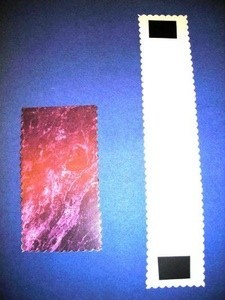 This is one of the bookmarks I made to go with the less than a dollar new books I picked up on half.com to give as gifts this year.
Approximate Time: Less than 10 minutes each.
Supplies:
old greeting cards
decorative edging shears, like pinking shears
magnetic sheet (craft or office store)
Instructions:
Use decorative edging shears to cut off a bookmark size strip from a greeting card. You will leave the card folded, start cutting from the fold, and cut to the opposite end of the card. Try to cut around images so you don't end up with half of something.
Trim around the rest of the bookmark strip with the same scissors to "fancy edge" the whole thing.
Open up the bookmark, cut two small rectangles from your sheet of magnetic material, peel of the backing and stick one to each end of the bookmark so when it is closed the magnets will magnetize themselves together - this is the way the bookmark goes around the book page and holds your place.
By Marie from West Dundee, IL
December 20, 2008
0

found this helpful
Top Comment
we made similar ones when I was a kid, but we laminated two pieces of card together so that there was a front and back pattern...I still use some of these for bookmarks. we punched a hole in the end of some of them and threaded ribbon through for tassels.
April 5, 2017
0

found this helpful
Make some of these fun bookmarks to use and give as gifts along with a book. This is a guide about hairy monster bookmarks.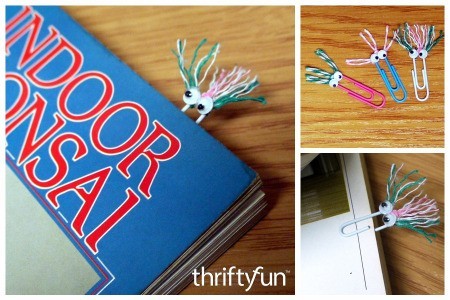 I am giving books to friends this year for Christmas. While getting out my card holder from last year filled with last years cards a thought came to me to make bookmarks to put inside the books I am giving. I set to work and in no time at all made several beautiful bookmarks. First I sorted through the cards and found the ones that would work.

Next, with a good sharp pair of scissors I cut a strip one to three inches wide from the card I was using. Next, punch a hole through the top and then add a pretty Christmas ribbon, the ribbon I had wasn't narrow enough so I used raffia for the tassel. I belong to a ladies bible study and plan to give them each a bookmark enclosed in their Christmas card.

If I have any leftover cards, I will cut and make package tags from them, which I have done for years. Enjoy using your prior years Christmas cards.

By Bobbie from Rockwall, TX
Rebecca Lanham
0

found this helpful
You and children of any age can make these simple paintings with just some construction paper, paint, and stamps (or cut potatoes).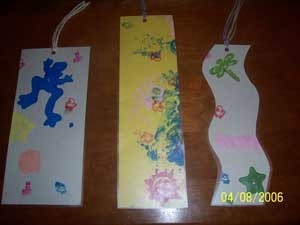 Read More...
March 7, 2017
0

found this helpful
Having a good mark is very helpful when reading a book. Chipboard is a great material to make bookmarks from. This is a guide about sturdy chipboard bookmarks.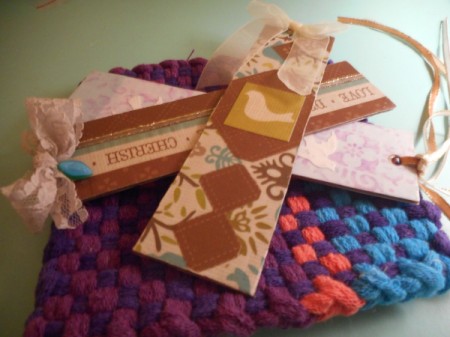 January 26, 2017
0

found this helpful
Leftover wallpaper or pieces from a sample book can be made into beautiful bookmarks. This is a guide about wallpaper bookmarks.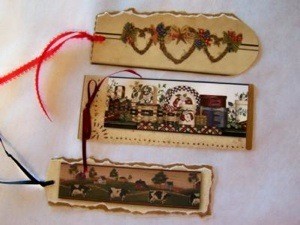 January 26, 2017
0

found this helpful
Paperclip bookmarks are quite functional, and additionally, they are easy enough for children to make. This is a guide about simple paperclip bookmarks.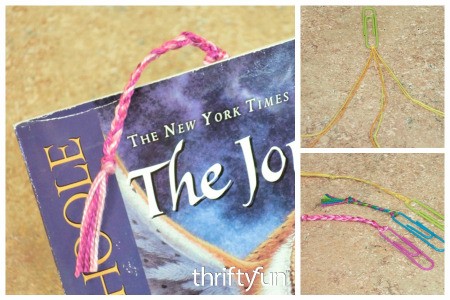 December 13, 2016
0

found this helpful
This is a guide about making paper clip photo frame bookmarks. These tiny paper photo frames on a paper clip make simple, but unique bookmarks.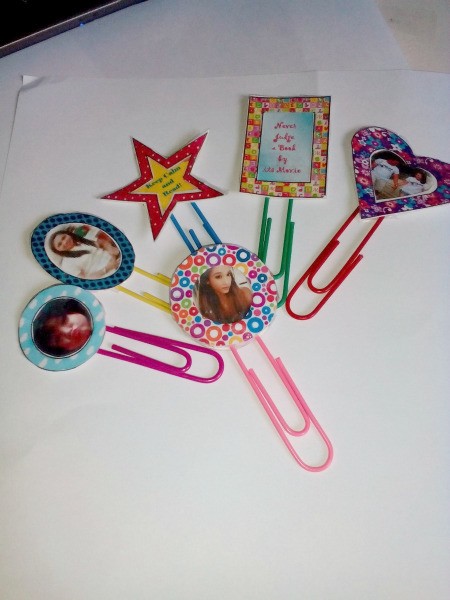 November 17, 2016
0

found this helpful
This is a guide about making a book page bookmark. Discarded books can find a new life when used to make a variety of craft projects.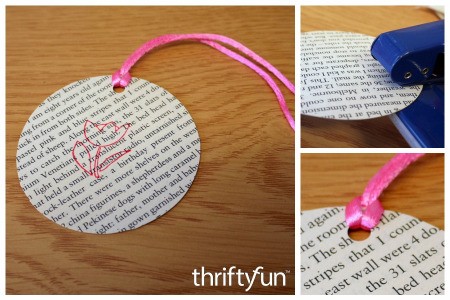 Related Content