Homemade Heat Packs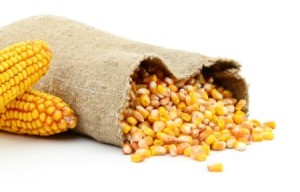 Ingredients:
1 part dried lavender flowers
1 part dried eucalyptus buds
1 part buckwheat seeds
1 pouch fashioned into two sections
Directions:
Sew fabric into two equal sections leaving ends open. Divide ingredients into either end and sew shut. For stress headaches heat in microwave for 30 seconds. For migraine headaches place in freezer and then apply as necessary.
By Suzanne S.
13 Questions
Ask a QuestionHere are the questions asked by community members. Read on to see the answers provided by the ThriftyFun community or ask a new question.

I want to make my own heat packs as Christmas gifts. Some have posted that they use rice, others use flax, some use oatmeal, etc. The ingredients don't cook or go rancid, etc. after use?
Also, which ingredient can I use for scent? Some say lavender turns after being heated and there were a few scents that didn't work at all.
Help!
By BeachMouse from Canada
Answers

December 1, 2010
0

found this helpful
Best Answer
I use buckwheat hulls and rice. I use lavender and rosemary essential oils and find the scent lasts a long time. You can always renew the scent if you close it with a few buttons or velcro. I sell alot of the neck wraps at craft shows. You do need to use all cotton material for these to be microwave safe though.
Answer

this Question
My friend has frequent joint pain and I would like to make her a rice heating pad, but she does not have a microwave. Is there any other way to heat the rice heating pad? I think the pad would catch fire if she tried to heat it up in an oven! Any solutions out there? (She won't buy a microwave.)
By Linda W.
Answers

DCA
Bronze Answer Medal for All Time! 220 Answers
November 11, 2013
0

found this helpful
Much better to give her a small electric heating pad-try Amazon: one for less than $10-Sunbeam Cozy Spot. Will last many years!
Read More

Answers

Can I use silica gel beads as filling for a microwavable heat pack? Or, I've heard of glycerin beads, but can't locate them. Any ideas?
By vcates from South Jordan, UT

Answers

Marjorie
Silver Feedback Medal for All Time! 290 Feedbacks
April 3, 2011
0

found this helpful
I've never heard of silica gel beads or glycerin beads being used in making a microwavable heat pack. I have a microwavable heat pack and it is filled with white rice.
Read More

Answers

I would like to make some homemade heat packs, but I would like to use felted wool. Does anyone know if this would pose a fire problem in the microwave? Also, I would like a lighter material than rice to use as a filling. Any suggestions? Perhaps millet?
Joyce from IN
Answers
By Michawn (Guest Post)
January 6, 2007
1

found this helpful
Funny you should ask, as I was just realizing that I need to change the rice in my outside kitties heat pack (it's cold outside and he's a rogue kitty who adopted us) cuz' the rice is smelling burnt. But I use a cotton sock that I bought filled up with rice. I don't know about the felted wool, but if it doesn't work, then why not make an inner skin (cotton) and then make a felted wool pack, a simple crochet or knit chain stitch for a button loop on felted wool should work to close it.
Hope that helps a little!
By (Guest Post)
January 8, 2007
0

found this helpful
Flax seed works very well.
Not sure about the felt though. I would use cotton or denim.
By sherry o'shea (Guest Post)
January 8, 2007
1

found this helpful
Wool is naturally a flame/fire retardent. Be sure you are using all wool. rice works, millet would work etc.. Good luck
By Pam (Guest Post)
January 8, 2007
0

found this helpful
I just made hand warmers with felted wool. I tried them in the microwave and it worked fine. My only suggestion is to wash the material before you make anything with it. My hand warmers smelled of dye after I microwaved them. You can use lentils as a filling and it works great!
By carla bledsoe (Guest Post)
January 9, 2007
0

found this helpful
you might try lentils. i suppose any grain would work.
By Heather H. (Guest Post)
January 17, 2007
0

found this helpful
For not so nice looking packs, I have also used a rice filled men's athletic sock. Just nuke it for about 3-4 minutes to use (make sure the animal/human won't be touching it or it is wrapped up at first because it will be hot!)
Works wonderfully when we have a cold snap and the furnace can't quite keep up. Not only do they add heat, but humidity, which makes the air seem warmer and for many pets is very important. We have used these for keeping warm finches, parakeets, hamsters, our iguana and us. They also work great in our dog's crate, though we just usually let her sleep with us on night's like that.
The rice can start to smell burnt, but we have found it doesn't make a difference.
If you want nicer looking packs, you can use the sock filled with rice as the inner layer and make the nicer, outer layer removable for washing.
Have fun!
Read More

Answers

I would like to make a bean or rice heat pack, but I have a few questions. What fabric should you use? Are they safe for children? How long do you microwave them? I wanted to make them for my nephews for Christmas, who are both just under two years old. I worry about them chewing on them. I wanted to make a 2-D pattern of an animal. Any good suggestions on shapes or cut outs to use?
Kayc from Rochester, MI
Answers

November 19, 2008
0

found this helpful
Flannel is great for making heatpacks and yes, they're safe for kids! Don't worry too much about them chewing on them. The worst that might happen is they'll swallow a few grains of rice, or get some of the rice wet... then all you have to do is replace the rice.
I've made several when my husband's cousins had their babies. I mixed a little lavender withthe rice.
It's easy to cut out a teddy bear shape.. or gingerbread man... keep the shape simple!
Then simply fill it with rice, stitch it shut and you're done. Microwave them for 1-2 minutes depending on the size of them. Practice in your own Microwave before you give them then you'll have a better idea of the time.
I've also made them our of the fleece everyone uses for blankets, old blankets, socks (patterened for looks... are great for necks!)
Have fun and enjoy!

November 19, 2008
1

found this helpful
hello! I have made these using mens hunting socks and buying the beans at Dollar General because they have large cheap bags.I have also used regular white tube socks.The hunting socks are my favorite.As for heating them,that's up to the individual.I heat mine for about 2 minutes and 30 seconds.My husband has actually put his in the freezer and then puts it on his neck.For using material...how about those nice soft print blankets.Just cut the size you want and sew it together.Good luck.
By Renee W. (Guest Post)
November 19, 2008
1

found this helpful
I have used oven mitts and 2 potholders sewn together and rice seems to work best as it delivers a moist heat. The insulation of the oven mitts/pads keeps the heat longer.

Coreen Hart
Bronze Feedback Medal for All Time! 153 Feedbacks
November 21, 2008
0

found this helpful
One caution with microwaving these. They get hottest in the center and you may not be able to tell how hot they are. A friend of mine had one for her husband. It was under the covers on his leg. He said it was way too hot and smelled smoke, but until he threw back the covers, they didn't know it was on fire!
It burned through two of three blankets, a mattress pad, and into the mattress. They had to pour water on it to put it out. I have started heating mine by placing them on top of a stack of cast iron cookware that is on top of our woodstove. It never overheats that way. Stay safe!
Read More

Answers
I want to know if I can use plastic beads to fill the bags?
By Elizabeth

Read More

Answers

Can you use oil such as eucalyptus in a homemade heat pack with rice?

Terri from Tacoma, WA

Read More

Answers
Can horse oats be used as a filler for homemade magic heating bags?
By Brenda from Rycroft, Alberta, Canada

Answer

this Question
This is a page about making microwave heating pads. Microwave heating pads, often filled with rice, are used to soothe aches and pains.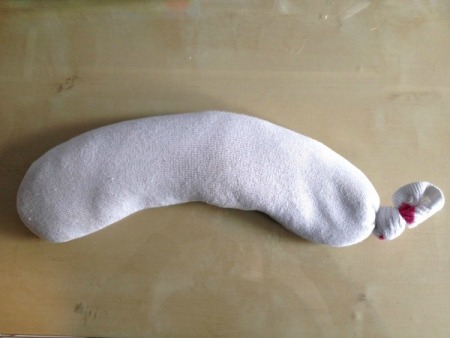 Uncooked rice retains heat well. It is easy to sew and fill a fabric bag. It can be useful for applying heat or cold to injuries. This is a page about how to make a rice heat bag.

There are several common recommendations for fillers to use in homemade heat packs. They include: rice, beans, buckwheat, or field corn. Essential oils can also be added to the dry fillers. This is a page about fillers for homemade heat packs.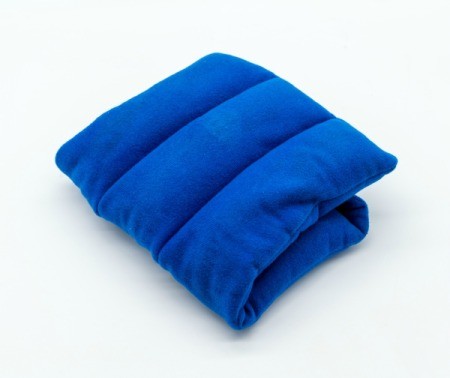 Homemade heat packs can be filled with various grains. This is a page about using corn in a homemade heat pack.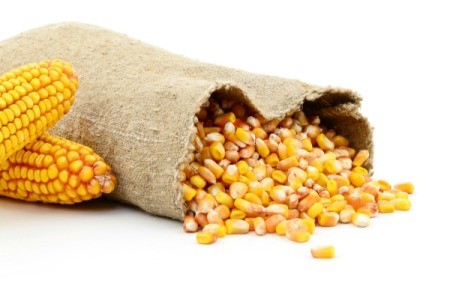 Published by ThriftyFun.
© 1997-2022 by Cumuli, Inc. All Rights Reserved.
https://www.thriftyfun.com/Homemade-Heat-Packs-2.html