Horse Photos
Solutions
Share on ThriftyFunThis guide contains the following solutions. Have something to add? Please share your solution!
June 21, 2016
0

found this helpful
This is a guide about wild horse photos. If you are lucky enough to live in or visit an area with wild horses you may occasionally have an opportunity to take some amazing photos.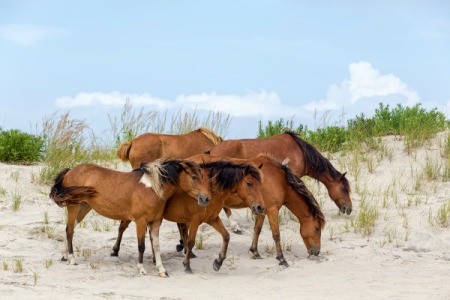 May 27, 2014
0

found this helpful
This is a guide about pet horse photos. Horses are beautiful animals and even if we don't have one ourselves many of us enjoy seeing photos of these elegant pets.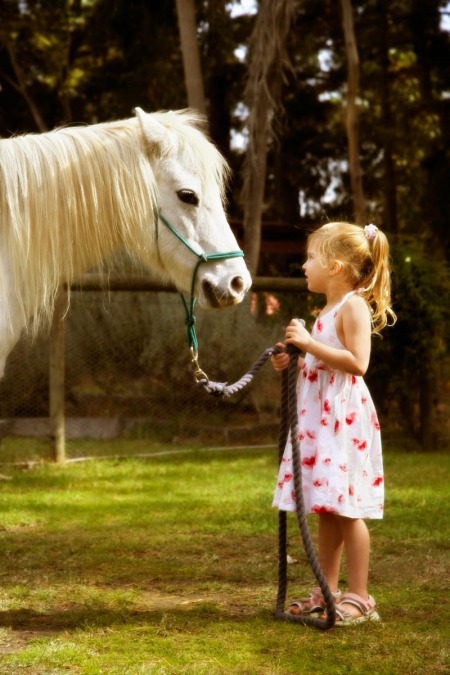 September 17, 2013
0

found this helpful
This page contains filly photos. Young female horses are beautiful and spirited.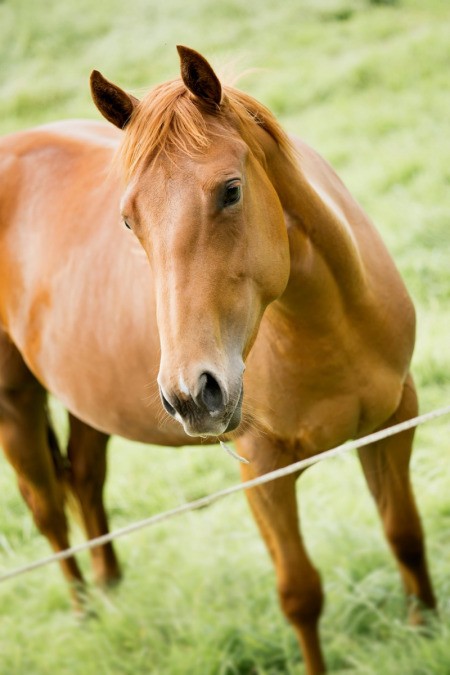 Photos
Share on ThriftyFunCheck out these photos. Click at right to share your own photo in this guide.
March 22, 2011
35

found this helpful
I walk everyday and usually take my camera. I visit the horses a few miles down the road and really enjoy them. Sometimes they surprise me with their playing around and being funny.
By Diane Shafer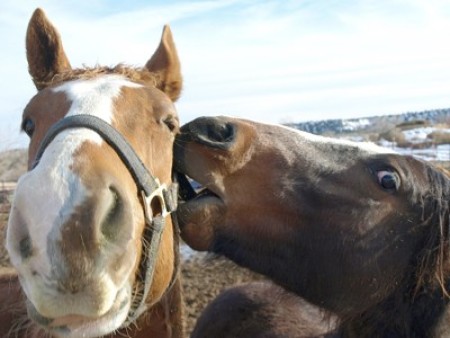 I took my time coming home from work the other day to take pictures of the beautiful foliage. I passed by a field and saw this beautiful horse grazing in front of trees displaying their fall colors.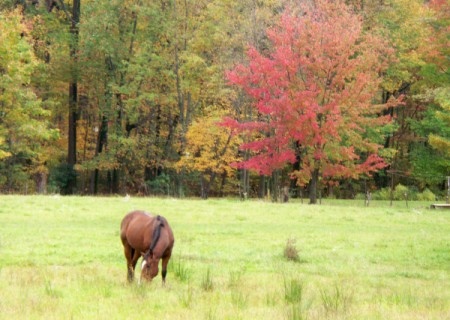 I went out to Rouge Park the day after Memorial Day. As I was driving down Joy Road, I discovered that there was a riding stable run by the Buffalo Soldiers Club. They allow horseback riding on Saturday and Sunday for a small fee (less than $5.00). The horses and one donkey were grazing outside, so I took a few pictures.
I don't know the names of all the horses, but I found out that the donkey was named Eddie (after Eddie Murphy) because of the character in Shrek. All of the animals were friendly, but Eddie was the only one who came up to the fence so I could pet him.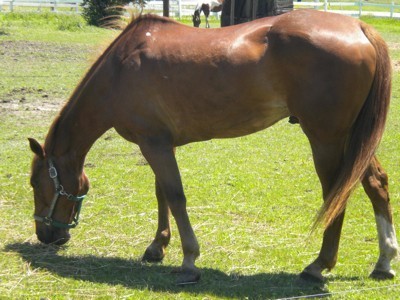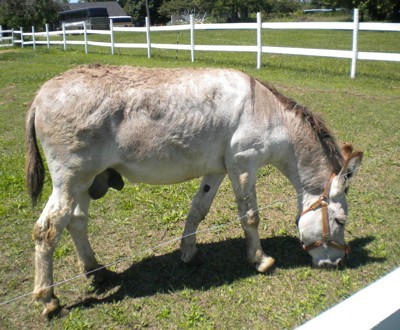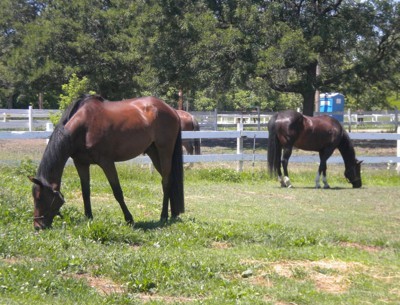 This is a picture of my boyfriend developing his first horse love. He consequently spent the entire holiday with Enzo, not that I minded.
Now that we're home, all he does is talk about how much he misses him.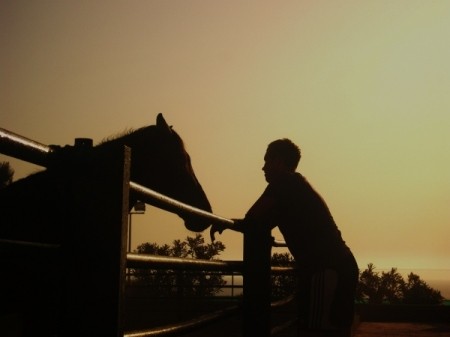 Read More...
All My ROWDY Friends is an 18 year old Foundation Quarter Horse. I traded a saddle for him. I got the better of the trade!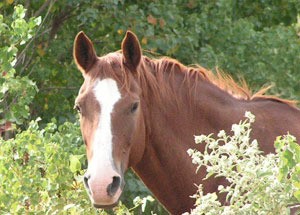 Read More...
September 15, 2005
0

found this helpful
I don't have a tip. I like taking pictures. This is my best picture of my friend's pet horse.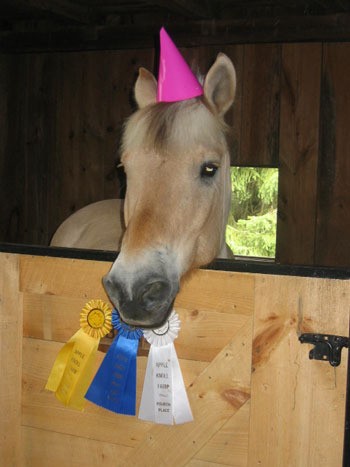 Read More...
The county fair is the big event for my family every year. Last year, I took this picture in the draft horse barn. This horse was so beautiful, everything he did looked like a pose. I took several shots, and every one is beautiful.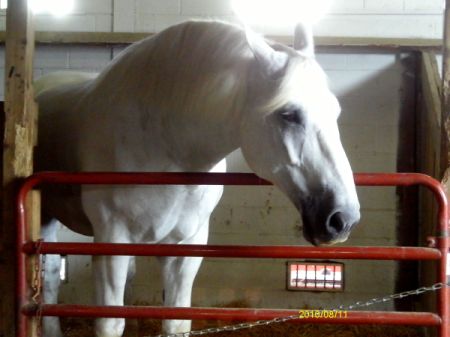 Read More...
We go feed these horses every couple of days. They all know when they see our van it's treat time. They all start coming to the fence. The one in the photo is the boss; she chases all the other horses away.
I stand beside the fence and she nudges me every time she wants more.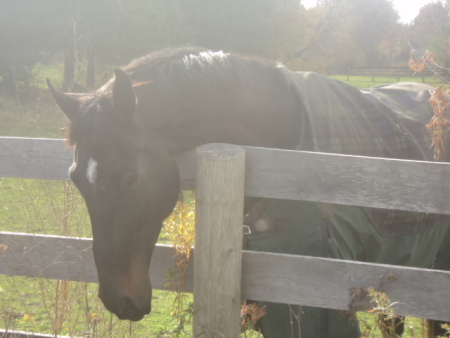 Related Content