EllenB
Gold Post Medal for All Time! 858 Posts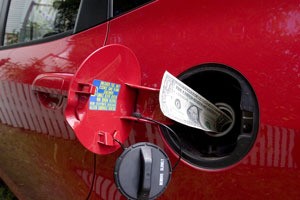 With oil and gasoline prices on the rise, conserving energy is on the mind of many Americans. As a nation, we're being asked to do our part to cut back on the amount of energy we consume. Here are some easy energy conservation strategies that can save small, medium and large amounts of energy (and save you money).
Small Ways to Save Energy
Every little bit counts. If these measures were adopted by every person in a household, or by every house on one block or by every block in one community, these small savings could really add up.
In the Kitchen
Use small appliances to cook small meals and cook one-dish meals whenever possible.
Try and use your oven to capacity by cooking more than one meal at a time for later reheating.
Avoid preheating the oven unless absolutely necessary.
In the Yard and Garden
Don't water if rain is forecasted in the next few days.
Landscaping with native plants adapted for your area's growing conditions will require less watering and fertilizing.
Don't idle gas-powered lawn mowers for long periods and consider using a hand-pushed reel mower for smaller yards.
Instead of a gas or electric weed-whackers and trimmers, use hand-held clippers and pruners.
Keep your pool filters and strainers clean.
Medium Ways to Save Energy
These energy conservation measures save medium amounts of energy, which over time may result in the biggest savings because they include things we do every day.
In the Laundry Room
Wash and dry only full loads.
Use only cold water for washing.
Don't over-dry clothes, or even better, use a clothesline.
Keep lint screens clean and start consecutive loads while the dryer is still warm.
Avoid using too much soap-it makes the washer work harder.
In the Bathroom
Take shorter showers.
Don't run water while brushing teeth or shaving.
Use low flow shower heads.
Don't use more soap than necessary to avoid using more rinse water.
Fill tub only _ full for a bath.
In the Workshop
Use hand-held rather than power tools whenever possible.
Keep tools in good shape-well lubricated and sharp.
Buy the tools with the least amount of horsepower adequate for the job.
With Home Cooling
Properly insulate, caulk and weatherstrip.
Make sure thermostat is located in a place to accurately measure the temperature.
Keep thermostat free from dust.
Set air-conditioning thermostats no lower than 78-80 degrees.
Keep shades down and drapes drawn.
Buy the smallest size air conditioner that will do the job and keep it clean and maintained.
Shut off air and open windows during cooler nighttime temperatures.
With Appliances
Keep your refrigerator frost-free and avoid opening and closing the door.
Keep your refrigerator's temperature set between 37º F - 40º F and the freezer between 0º F 10º F.
Run the dishwasher only when full and use the shortest possible cycle. Open it to let dishes air dry.
Use hand can-openers, mixers, etc., whenever possible.
Vacuum and polish only when necessary and keep vacuum bag emptied to avoid reducing suction power.
Compost kitchen waste instead of using the garbage disposal.
With Lighting
Use fluorescent bulbs where possible and use the correct wattage to reduce the number of bulbs needed.
Keep light bulbs free from dust.
In the Yard and Garden
Plant shade trees on the south and west sides of the house to help cool it in summer and plant shrubs around the foundation.
Make a compost pile for fertilizing-artificial fertilizers often contain petroleum products.
If possible, grow your own vegetables and fruit.
On the Road
Have your car in for regular tune-ups and keep air filters clean.
Check tire-pressure regularly.
Use air conditioning sparingly, if at all.
Don't carry excess gear and weight in or on top of your car.
On Vacation
When staying at a hotel/motel, pretend you are paying the energy bill. Avoid using more heat, light, hot water or air conditioning than necessary.
Make advanced reservations rather than shopping for a room by car.
When Shopping
Buy appliances and equipment based on energy consumption as well as long term durability and performance.
Large Ways to Save Energy
In the Bathroom
Insulate hot water pipes.
Locate the hot water heater as close as possible to areas needing hot water.
Keep the temperature at or below 120ºF.
Turn your water heater down when away from home and check it for leaks and drips.
With Home Heating
Have at least 6" of insulation on the attic floor.
Weatherstrip windows, doors, attic door/trapdoors and caulk around exterior doors, windows and upstairs ceiling fixtures.
Close drapes at night and open them in the daytime.
Set thermostat at 66º - 68ºF during the day and 55ºF at night.
Year Round at Home
Install storm windows and doors.
Close fireplace dampers when not in use.
Get a humidifier. It uses electricity but will help you remain warmer at lower temperatures.
Dress for the weather; wool blends are warmer than polyester knits or leather.
On the Road
Drive less by carpooling and saving errands for one trip.
Walk, bike or use public transportation when possible.
Avoid heavily trafficked routes where idling is often necessary.
Drive at a steady pace.
Don't warm up the car for more than one minute.
Coast in gear when slowing down.
Shift to higher gears as soon as possible.
Don't rev your engine.
The optimum speed for fuel economy is 30-40 mph.
If buying a new car, consider hybrid technology or those models that rate high in fuel efficiency.
Consider manual shift, a fuel injection system and radial ply tires for less rolling frictions.
Light-colored cars reflect heat and stay cooler.
On Vacation
Take vacations closer to home.
Discover or rediscover non-motorized leisure activities like horseback riding, bicycling, canoeing, kayaking, hiking and tent camping.
Travel by bus, train or plane.
Stay at all-inclusive resorts where traveling around for different activities is minimal.
When Shopping
Buy fabric and clothing that doesn't require ironing.
Buy long-lasting products and products containing recycled content whenever possible.
Buy products that can be recycled.
Avoid excess packaging and disposable products made of plastic or cellophane.
Buy cold water cleaning agents.
Comments
Read More

Comments