Cyinda
Bronze Post Medal for All Time! 213 Posts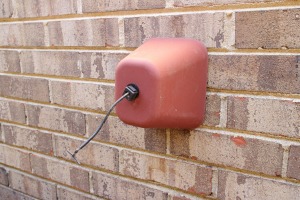 All you need are styrofoam cups, an empty 2 liter pop bottle and tape. We are in a big cold snap right now and my local Home Depot was sold out of faucet covers, so I came up with an even better idea.
I took three large styrofoam cups (20 oz. size from the $1 store) and stacked them all together inside of each other. I then cut off the top lips of the top 2 cups so the cups were no taller than the bottom cup. These go on to the spout first and if you like, you can just tape these cups on to the faucet and leave it at that.
For added protection, I cut the bottom half off of a 2 liter pop bottle and put this over the cups. In between the cups and the bottle-bottom, I put quilt batting for extra insulation, but you could also use fiberglass insulation, spray in foam or even just a rag.
Lastly, I duct taped this to the side of my house. I bet you could also drill a hole and uses zip-ties to secure it.
Comments
Read More

Comments