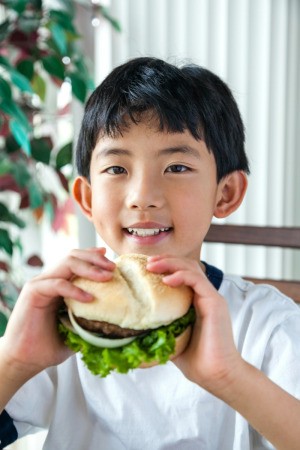 I have 2 boys, ages 6 and 8. And, for the summer, I'm now babysitting my neighbor's 2 sons as well; ages 3 and 8.

I've been trying to come up with some ideas to help me stretch my pennies while feeding all these kids. (Breakfast, Lunch, & snacks). I prefer quick and simple foods, but most the time, that's not the cheapest route. Even though I buy everything store brand or even use coupons, it's still way over my budget. There's got to be other things besides corndogs, hotdogs, pizza, chips, little debbies, fruit snacks, etc.
I also would like some ideas for any activities for us during the day to keep them active and structured. (like games, not video games, contests, arts & crafts, projects, etc.)
Thanks in advance for any advice you offer!
~Jo in TN
Answers
By Steph in MO (Guest Post)
June 27, 2005
0

found this helpful
As the mother of two boys I know how picky they can be. Some of their lunch favorites include quesadillas (cheese and tortillas), spaghetti, tortilla roll-ups (sneak some veggies in there), mac and cheese with broccoli, grilled cheese and veggie soup, french toast cut into dunkable strips, egg burritos, chicken and rice and english muffin pizzas. They like to eat things that they can help to make like the pizzas, pudding, brownies and smoothies. Also try a "toothpick" lunch where you cube all of the items to eat with a toothpick. Or a "dunkable" lunch with dips. Let them "fish" for goldfish with pretzl rods and peanut butter.
This summer we are trying themes. I gather all their dinosaurs for play one day and read a book about dinos, color a picture and then play with the toys on the table. If you have a video camera let them re-enact a favorite story for the camera. Scavenger and treasure hunts are always popular.
Have fun with those boys!
By Jennifer Russell (Guest Post)
June 27, 2005
0

found this helpful
When I make Banana Bread I usually make 2 loaves- I cut them in half and freeze 3 halves... Everyone Loves a piece of toasted and buttered banana bread for a snack... and it is very filling if you can add a handful of finely chopped walnuts. ( I buy them from Sam's Wholesale to get a bunch for less money)
DELICIOUS MOIST FRENCH TOAST: Basic recipe: 1 well beaten egg, 8 ozs. milk, few drops vanilla all mixed together. White sugar and cinnamon mixture (I make my own-so inexpensive) White bread (the thicker the better). This basic recipe makes 4 pcs; multiply as needed. Soak white bread in egg nog mixture till moist but still together enough to get it into the preheated fry pan (med. heat) with melted margerine (DO NOT LET MARGERINE GET BROWN)
Cook over med. heat till one side browns (don't let it dry out) flip with spatula. While other side is cooking sprinkle cinnamon mixture on top ( heat helps sugar to melt and you will use less. Can use maple syrup with or w/o the sugar mixture. My kids (40 & 38) still like me to make these cause I'm so careful to keep them moist. Makes all the difference in the world.
By Mary (Guest Post)
June 28, 2005
0

found this helpful
Handle both problems- what to feed them and what to do with them- at once. Let them cook (with you,of course) I work with two autistic boys aged 10 and they love cooking. We've made cookies, jam muffins, grilled cheese sandwiches, mashed potatoes, mac and cheese, cake .. one of the boys is VERY fussy, but if he's had a hand in making it, he'll try it.
Lots of time what we were going to cook was determined by the food in a book we found in the library. When we read "More Spaghetti I say" we made spaghetti. You can also have them make play dough or fingerpaints... lots of recipes on the web
Banana and Peanut Butter Sandwiches or just plain banana sandwiches on white bread. We often had banana sandwiches for a light Sunday supper when we were kids.
Cooked elbow macaroni with butter on it and a piece of fruit.
By (Guest Post)
June 28, 2005
0

found this helpful
PB & J, tacos, bean burritos, carrot and celery sticks (cut from whole vegies), brocolli, jicama, bell pepper strips, maybe with a ranch dressing dip, grilled cheese, ramen noodles with frozen vegies mixed in, jello or pudding made from a mix, refridge biscuits and cheese, pancakes or french toast, egg salad or scramblked eggs and toast, seasonal fruit

June 29, 2005
0

found this helpful
We have our version of quesadillas...called cheese triangles (how original huh?). We dip them the the child's dip of choice...ranch, pizza sauce, miracle whip, etc. I use various cheeses, but the wrapped slices seem to ooze too much. Just layer a flour tortilla, cheese and another tortilla in a dry skillet and toast slowly until the cheese melts.
Toast side two and turn onto a paper plate. Cut with a pizza cutter into triangles, flip on half onto the other and drop a dollop of dip on...you're good to go!
As for fishing for goldfish with pretzels and peanut butter...we fish for raisins and the kids love it!
Read More

Answers