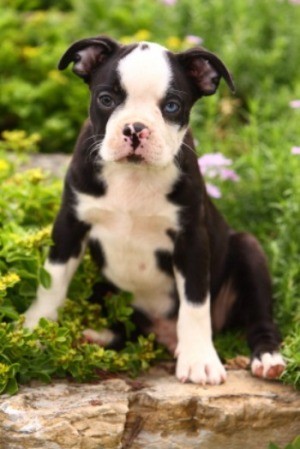 Do marigolds and coffee grounds keep dogs away from the garden? And what else can I put down or do?
By Liz B from Mexico, ME

Answers

April 19, 2013
0

found this helpful
I like to put temporary chicken wire or a temporary fence around the garden with temporary green metal stakes. I can move these at will.
May 27, 2016
0

found this helpful
Do not use coffee grounds, they are fatally toxic to dogs

June 19, 2016
0

found this helpful
A method I came across to keep cats away is to sprinkle orange peels and coffee grounds in the garden. Cats apparently hate the smell of citrus. Other types of citrus peels will probable work too, and there are some citrus sprays on the market as well. Dont drink coffee? Stop by Starbucks* most branches give away free used coffee grounds for composting purposes, but they will work for this method as well.
My favorite thing about using the peels and coffee grinds is that not only do they keep the animals out, but they also provide your garden with a fertilizer boost!

June 28, 2016
0

found this helpful
The dog always walk over the plants and destroy them and lay over the hole area
May 7, 2017
0

found this helpful
Cinnamon keeps cats out of the garden not sure about dogs
Answer

this Question

How can I protect my plants from my 1 year old dog? I cannot plant in the ground because he digs them up. He has destroyed my tomato plants, which were doing so well! He pulls plants out of pots if they are too low. I have come outdoors to find my plants all over the yard, big palms, ivy, anything.
I do not want to plant anymore if he will take them out, but I would love to start my veggie garden, in pots right now, before the heat really comes in. And because of the heat, my dog stays inside, so I want to take advantage of this to plant. Please help.
Hardiness Zone: 9a
By Isabel Ruiz from S. TX
Answers

Elizabeth
Bronze Feedback Medal for All Time! 108 Feedbacks
June 1, 2010
0

found this helpful
Build a fence out of mesh wire around your flowers or make him a fenced run. There also is a metal device that screws into the ground at the pet stores and after you screw it into the ground hook his leash to it and put it far enough away he can't get to the flowers.

Robyn Fed
Silver Post Medal for All Time! 398 Posts
June 1, 2010
0

found this helpful
I would probably try to do the hanging tomato thing. And is there a place where the dog is not at that you could make your garden?
In other words what about the front or the back yard? Is it fenced in? How big is the dog?

Robyn Fed
Silver Post Medal for All Time! 398 Posts
June 1, 2010
0

found this helpful
I would get a large dog run and make a greenhouse out of it, it is easier than doing a fence around it, and it would be fun!

Grandma J
Silver Feedback Medal for All Time! 270 Feedbacks
June 29, 2010
0

found this helpful
My dog's leash cannot reach the garden. She does not dig, she will eat the green beans and peas all gone if she got near! Shorten up the leash.

May 28, 2011
0

found this helpful
I put cayenne pepper around my plants after planting. Seems to work, until it rains that is!! I also heard that dogs don't like mint. I am growing some peppermint so I took some leaves, broke them up and scattered them on an area that I had just seeded.
I can't guarantee that that's what worked but our puppy didn't dig them up as she had before. I also heard that you can put branches from rose bushes on the ground to discourage animals from digging. It didn't help with our chickens though.
Answer

this Question

How can I keep our new puppy out of my Hostas? We tried a wire fence, but he laid on it and flattened it. We also tried a granule from the pet store, but that didn't affect him. Any ideas?
By Lisa I from Silvis, IL
Answers
A fence is about the only option that will work. You could try a stronger fence that he can't knock over.
Answer

this Question