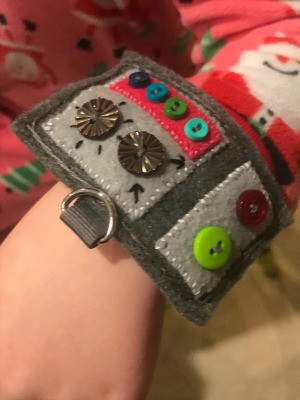 I made this control panel for my 4 yr old son. He told me that he needed something that would charge his engine and control the mechanical parts of his body. He is amazingly creative and I just had to make that happen. This is what I came up with: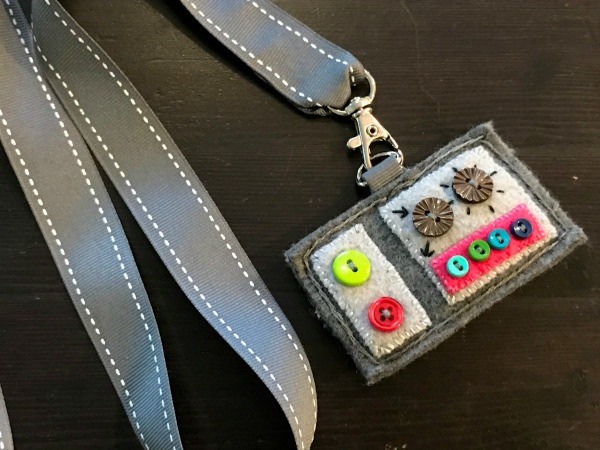 I attached various buttons for the knobs and buttons that would control his movements. I also stitched accents onto the panel, such as arrows and dial marks.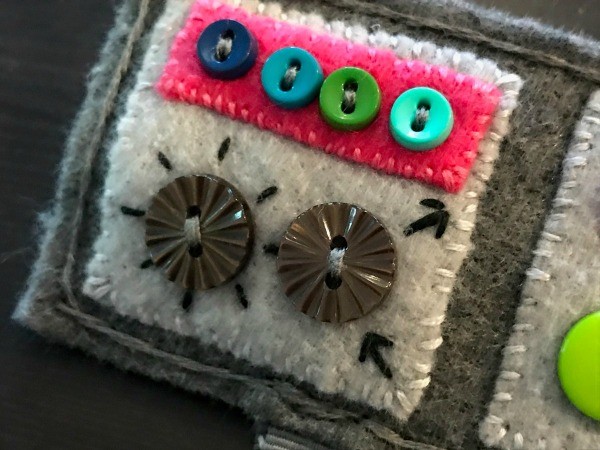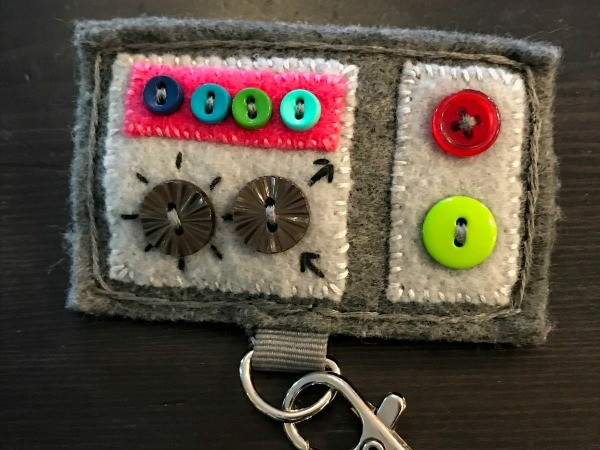 I made an elastic strap that would allow him to conformably wear it on his wrist.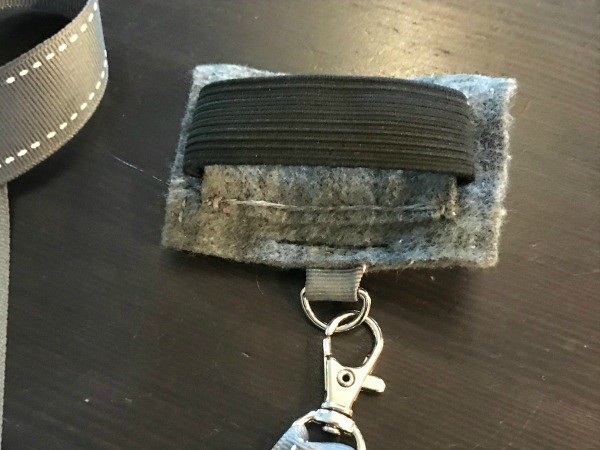 The "D" ring is where the charging cord attaches to restore his engine's power.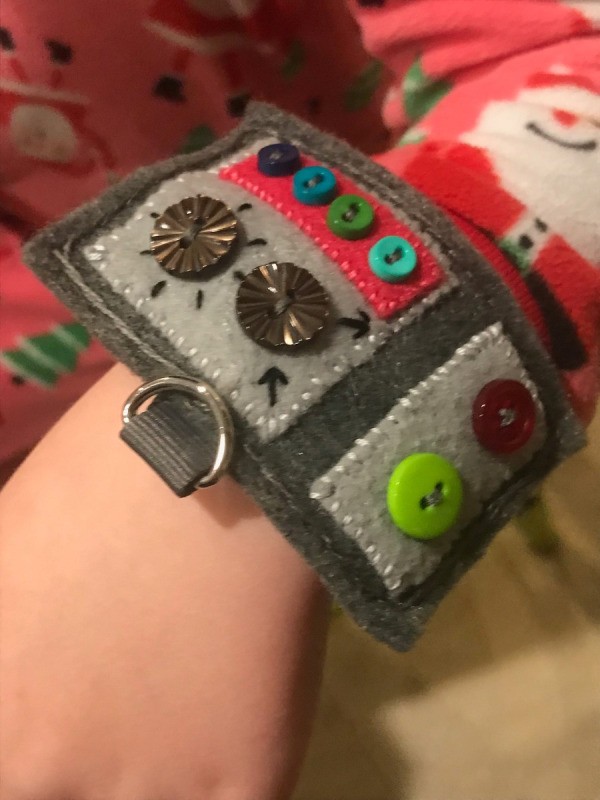 I made the charging cord out of ribbon and and a clip to hook it to his control panel.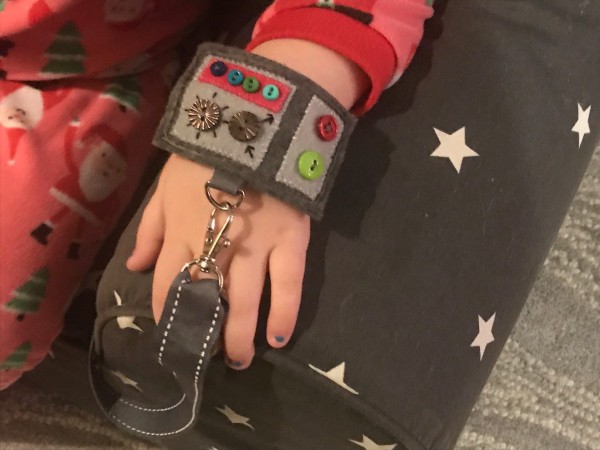 The other end has a loop with a Velcro fastener so that he can attach it to his carseat, a table leg, or anywhere that he wants his charging station to be.