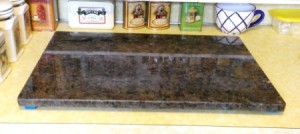 I got a granite cutting board as my first Christmas present from my then "new" son in law. I was thrilled. It was pretty and heavy and so easy to clean.

But, sometimes things that are that heavy can make it hard to clean the counter right up to the edge. And when you try, it's just a line of gunk.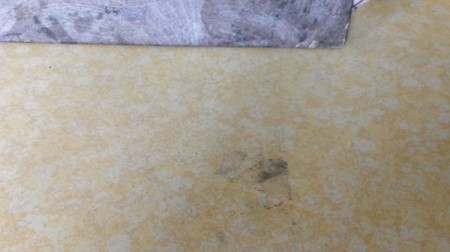 So today I fixed that and it's so easy. If you have dominoes, dice, a stack of pennies, jar lids, or scrap wood, you can do the same.
Simply turn the board over, use E-6000 glue to attach your support pieces to each other or to the board, weigh it down, let it dry and turn it over. Voila! I did mine with dominoes and I chose yellow and blue to match my kitchen. I used orange ones in the middle as I hate the color and won't see them.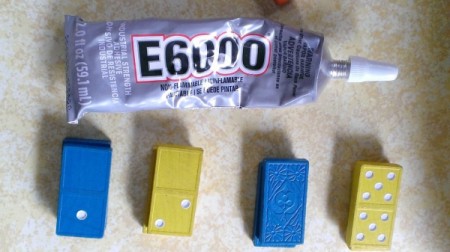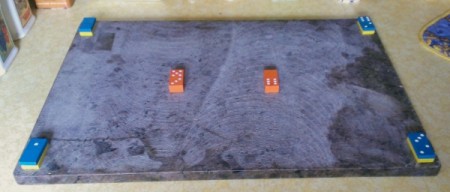 Now I can clean the counter without making the board dirty.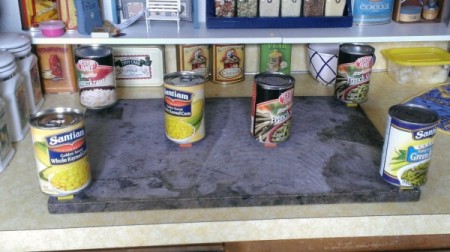 This really helped and I hope it will help you, too.