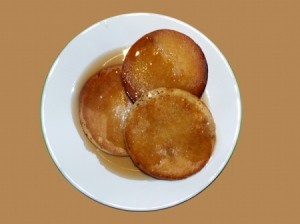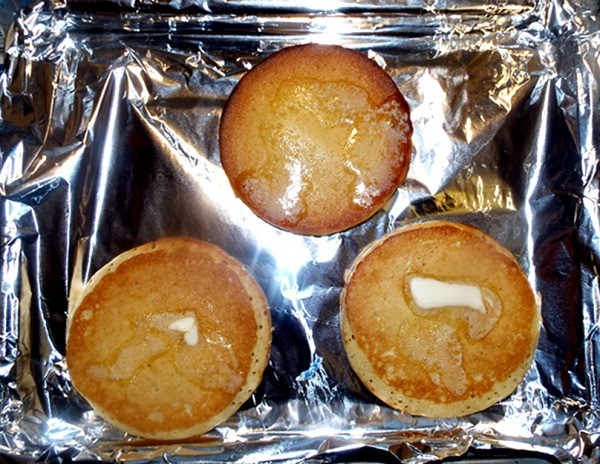 I've made a simple but interesting discovery concerning pancakes. It has to do with when the butter is put on them. I ve found it does make a difference!
I seldom eat pancakes. Because of that, I don't keep the supplies on hand for making them. And, I've found a buttermilk flavored frozen brand I think is just as good as those made from scratch.
I cooked some of these frozen pancakes and plated them up.Then, I got busy with something else (a phone call, maybe). When I returned and put butter on them, they had cooled down to the point they were very slow about melting the butter.
I returned them to the toaster oven and melted the butter. Now, when cooking them, I take them from the oven a couple minutes before they have finished cooking, put butter on them, spread the butter around with a silicone brush and return them to the oven.
I watch them carefully as it only takes a minute or two for the butter to start to brown under the broiler unit. I take them from the oven just as the butter starts to brown but not brown.
This slight amount of cooking the butter causes it to develop a nutty like flavor that completely changes the flavor of the pancakes! I think you will like it. Do give it a try.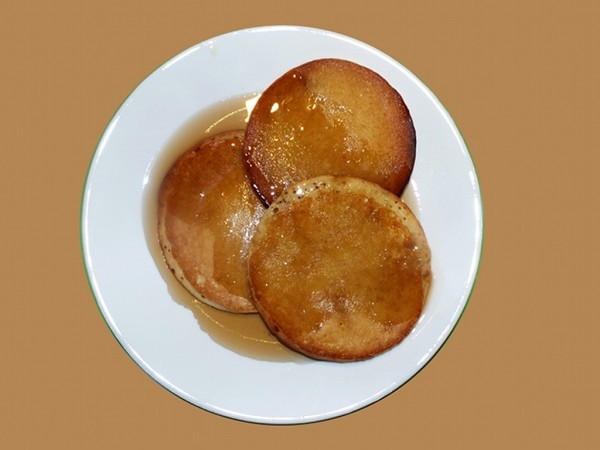 PS: I haven't tried this with margarine but I'm sure you wouldn't get that nutty flavor.